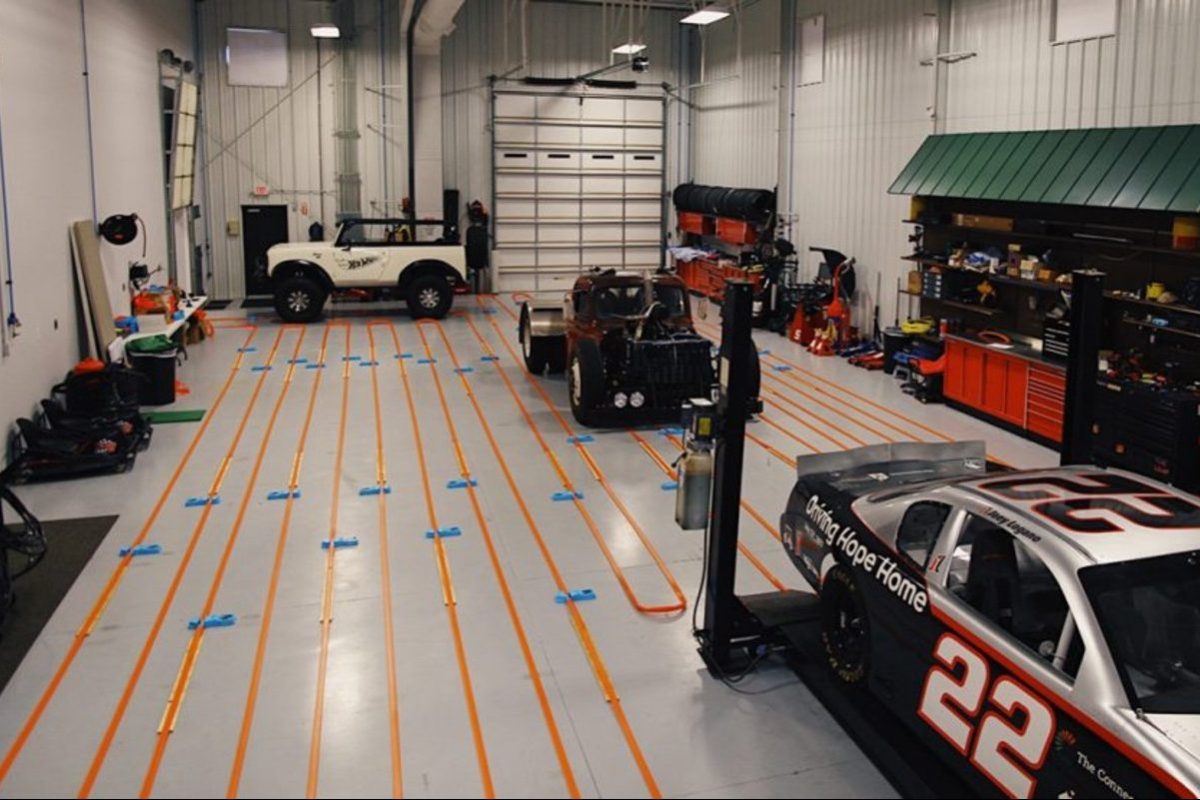 Instagram: Joey Logano; AP Photo/Steve Helber
Instagram: Joey Logano
Joey Logano may not have successfully defended his NASCAR Cup Series championship back in 2019, but he did manage to pull off another incredible feat that was more than a year in the making. On November 21, 2019, Logano set a new world record for the longest Hot Wheels track at his Huntersville, North Carolina, race shop.
The Hot Wheels car, using 122 boosters, sped through the 1,941-foot track, passing through a car collection that included a DeLorean, weaving alongside NASCAR memorabilia, and going under Logano's 2018 NASCAR Cup Series trophy. As the pièce de résistance, the toy car launched off a ramp and into Logano's Hot Wheels-branded Ford Mustang. He finished off with a few burnouts for good measure.
Read More: Feast Your Eyes on the Most Epic Hot Wheels Stunt Race of All Time
The world record, which was previously set in Russia, took more than a year to plan. Ten people were needed to set up the track, which took seven whole days to construct. As it turns out, the entire endeavor was used to kick off the sponsorship between Logano and Mattel. Hell of a way to start a sponsorship, that's for sure.
?Talk about a dream come true. I have so many memories playing with my Hot Wheels cars as a kid, and it?s fun to jump back in that space with my son, who shares the same passion for his Hot Wheels as I did,? Logano said.
?Hot Wheels basically founded my passion for racing — the first car I ever had was a Hot Wheels car — and now being here, setting this world record with my son and an amazing team of Hot Wheels fans is a great way to announce our new special edition Ford Mustang.?
Nicely done, Joey!

This post was originally published on November 26, 2019.