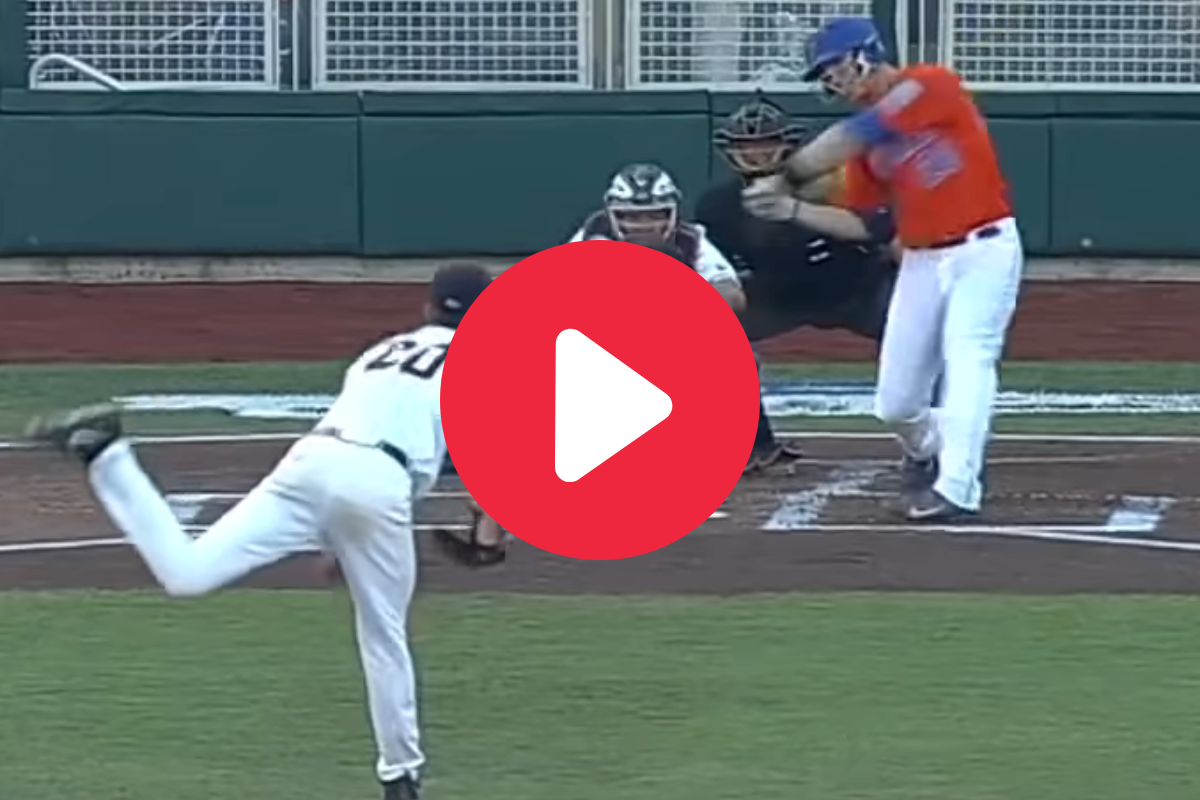 Screenshot from YouTube
The fence in center field at TD Ameritrade Park in Omaha, Nebraska is a daunting 408 feet from home plate.
It might as well be in Iowa.
It's a feat for college baseball players to surpass this wall. The pitch needs to be hit directly on the sweet spot in order for it to have a chance.
In 2015, Florida Gators first baseman Pete Alonso took out his driver and made College World Series history.
Pete Alonso's 429-Foot HR in CWS
RELATED: UF Second Baseman?s ?Superman? Catch Defied Gravity
Alonso is facing a 1-0 count in the top of the second inning against Virginia Cavaliers pitcher Brandon Waddell.
The left-handed ace had been dynamite up until that point.
"This is a hitter's night," the broadcaster says just before Waddell throws a pitch he wish he hadn't.
Waddell floats a changeup over the heart of the plate. Alonso is all over it. He smacks the ball to deep center. It's going back, back, back, back and easily clears the wall.
Alonso's 429-foot long ball gave the Gators a 2-1 lead and inked his name in the CWS record books.
It became the longest home run in TD Ameritrade Park history. Previously, Alonso set the mark at 421-feet against Miami the same year. Yes, he owned the two longest home runs in the park's history at one point.
The Florida baseball player's record 429-foot shot was tied by Auburn's Eduoard Julien in 2019.
While Julien was tying Alonso's college record, the "Polar Bear" was having himself a year in Major League Baseball with the New York Mets.
He was named an MLB All-Star, the National League Rookie of the Year, won the home run derby and led the league in home runs.
It should come as no surprise after watching Alonso use TD Ameritrade Park for batting practice. Fans in the outfield eagerly waited for him to crush a ball their direction. To this day, I'm still waiting for someone to catch it in the middle of their bloomin' onion.
Alonso should partner with Outback Steakhouse to make it happen.