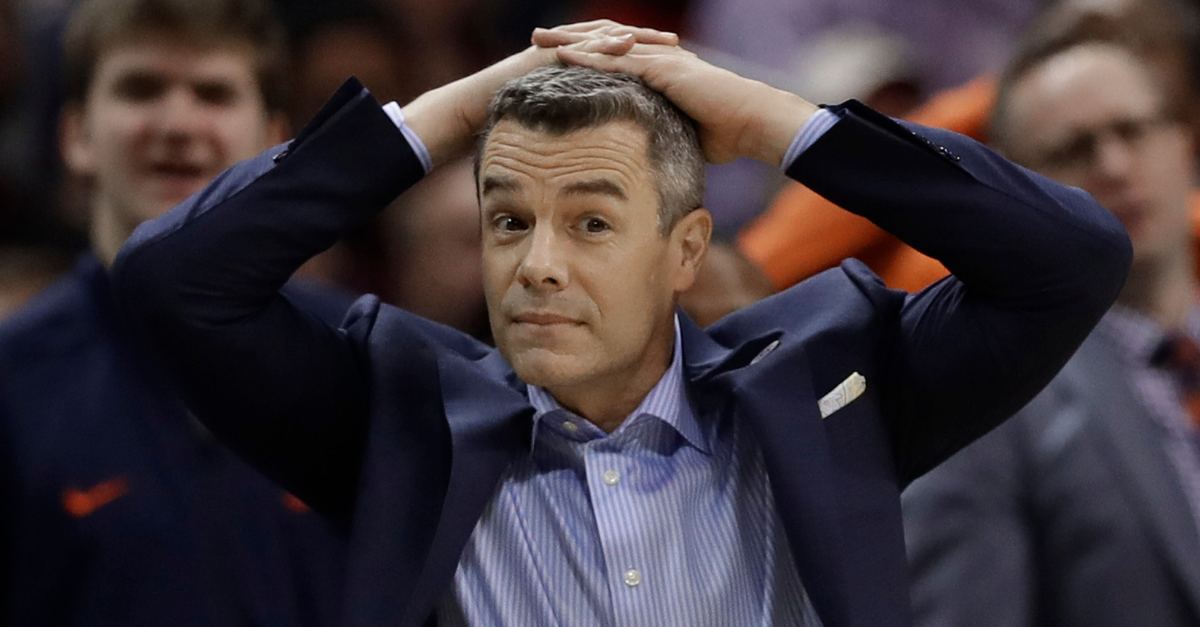 AP Photo/Chuck Burton
With March Madness now upon us, everyone has their brackets ready to fill out with the teams they believe will make the 2019 Final Four and those who will be the upsets that ruin millions of brackets in the very first round.
Most people have the Duke Blue Devils coming out of the East Region, the Gonzaga Bulldogs coming out of the West Region, the North Carolina Tar Heels coming out of the Midwest Region, and the Virginia Cavaliers coming out of the South Region. All four are the No. 1 seeds.
But wait… not so fast on the Virginia pick.
While three of the four regions have safe — or even obvious — picks to win, the South Region will not necessarily go to the top seed. At first glance, it looks like the most boring region, but there are going to be some great defensive games that will lead to exciting endings that most college basketball fans crave during this time a year.
There are only three teams to pay attention to in this bracket: UVA, Tennessee, and Cincinnati. That's it.
The first round will not see any upsets or much excitement as the better-seeded teams should win their opening games. However, things will heat up in the second round.
One of the biggest games of the bracket will happen when No. 2 Tennessee takes on No. 7 Cincinnati. It?s almost unfair that they will have to play so early because the Bearcats are the dark horse team of the bracket.
The winner of this game will end up facing defending national champion Villanova in the Sweet 16. The will end up beating Virginia in the Elite 8.
Virginia will win the first couple of rounds. The Cavaliers have been blowing out inferior teams all season, but most of their wins have come out of the ACC with weak teams outside of the big programs like Duke and UNC.
Unlike these teams, while UVA is a good team, they have not shown that they can actually grind out tough wins. They have typically beat teams handily and sometimes head coach Tony Bennett is emptying the bench to let the reserves get some minutes.
However, in the NCAA tournament, the games are much closer and many of them will come down to the wire. The most telling game on how UVA handles pressure was against Duke. The Blue Devils ended up winning 72-70 and UVA showed some mental weakness in that game that is going to show up in a tight situation.
The team to come out of the South Region will be the Tennessee Volunteers. You heard it here first.