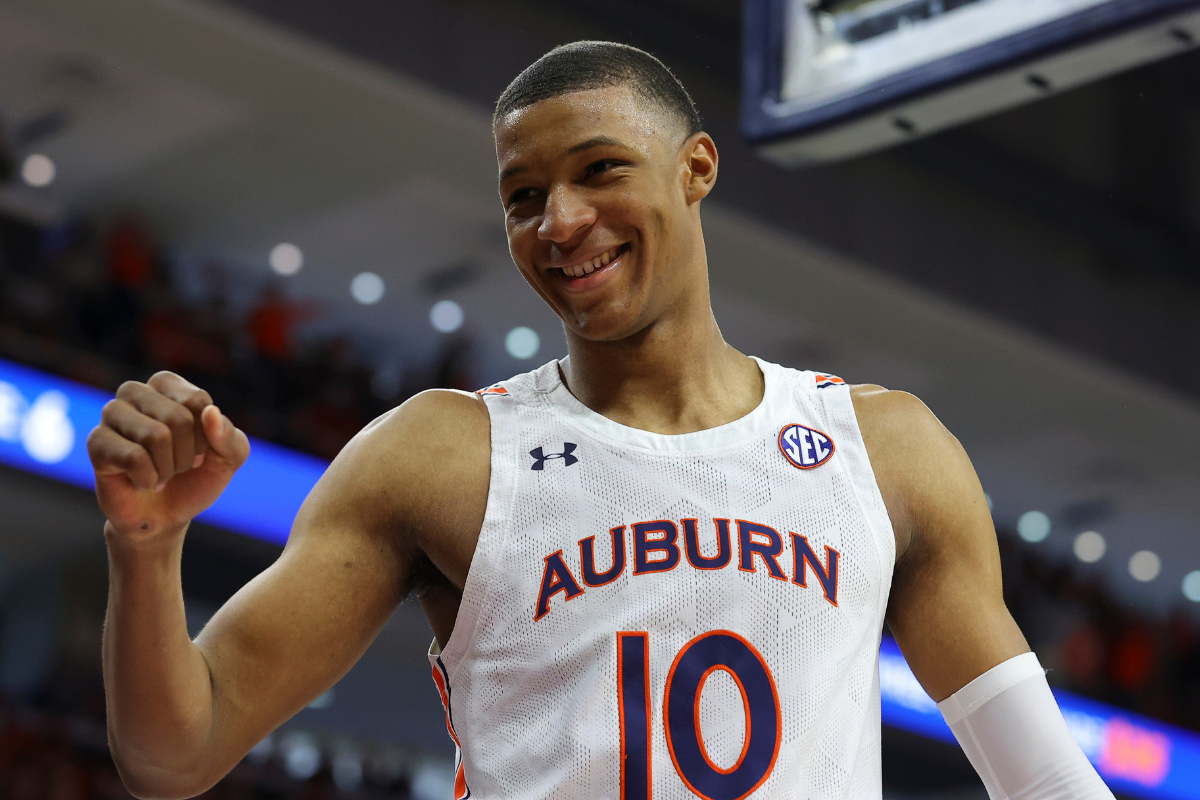 Todd Kirkland/Getty Images
Jabari Smith can do it all. The 6-foot-10, 220-pound hooper from Sandy Creek High School in Fayetteville, Georgia, can dribble, shoot, pass and rebound. His skills have been key in elevating Auburn to one of the best teams in college basketball.
The Auburn forward also has a bloodline of NBA experience on top of all his abilities, which helps give him a natural feel for the game. Mix it all together and you have the makings for an elite NBA Draft prospect. In fact, Smith is in contention to be the No. 1 overall pick.
Jabari Smith Jr. Recruiting & Highlights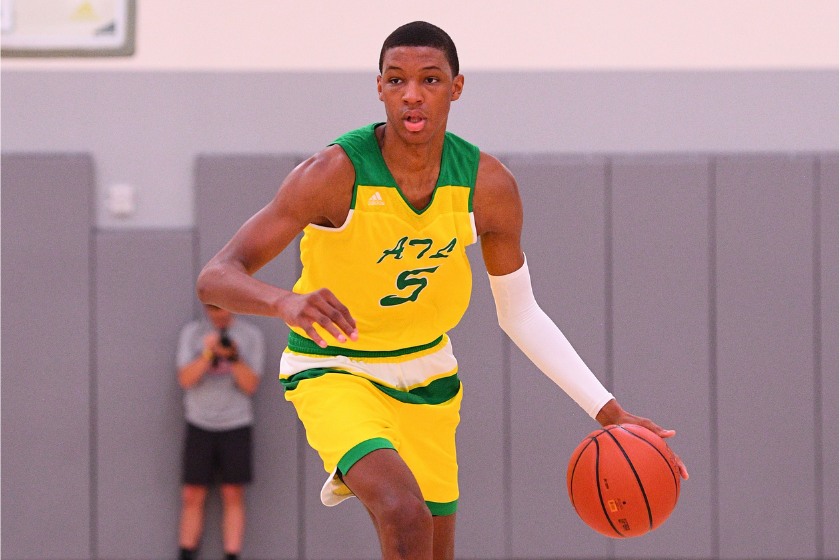 Smith operates best when facing up to the basket. He can take big guys off the dribble — using a pump fake to get his defender off balance — and pull up for a jumper or attack the rim. He'll draw his defender out which opens up cutting lanes for teammates, and he shows a keen ability to find them. Put a smaller guy on him and he'll move down to the post.
From the outside, Smith has a silky smooth jumper and spatial awareness. He's best shooting off the catch from outside but has the ability to shoot off the dribble, too. From the triple-threat position, he uses jabs and fakes to size up defenders before rising up. His shot has great touch.
Smith was the seventh-ranked overall prospect of the 2021 class according to 247Sports. He had scholarship offers from Alabama, Florida State, Georgia, Georgia Tech, North Carolina, Ole Miss, Tennessee and LSU before committing to Auburn. You think Duke and Kentucky regret not offering the Atlanta big man?
Jabari Smith's Dad's LSU & NBA Careers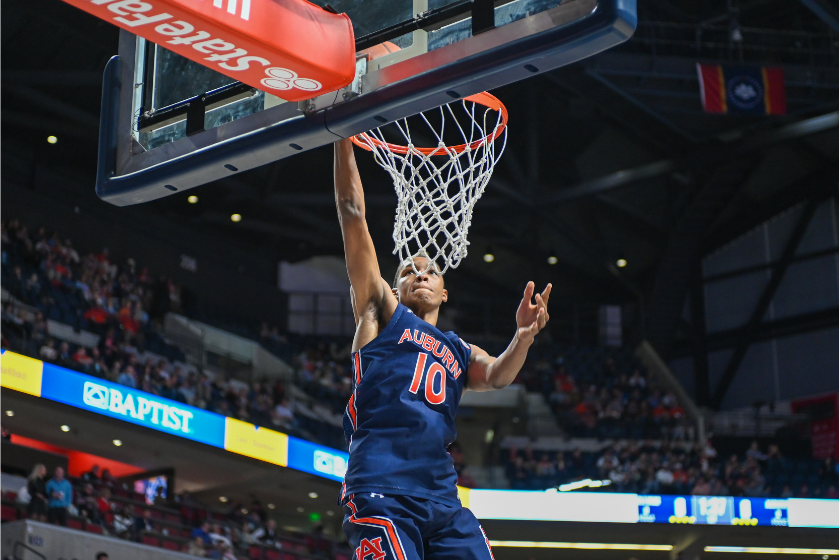 Despite playing for a SEC rival, LSU will always have a place in Smith's heart because of his father. Jabari Smith Sr. played 61 games for the Tigers from 1998-2000, averaging 12.6 points and 8.2 rebounds per game. The Sacramento Kings selected him in the second round of the 2000 NBA Draft and he played for five seasons in the NBA with the Kings, Philadelphia 76ers and New Jersey Nets. He then played professionally overseas in Spain, Turkey, Iran and Puerto Rico.
"Huge impact, huge impact," Smith told 247Sports about his father. "He grew up without a dad so he tells me stuff that he couldn't learn as a kid. He grew up off of pure talent not of learning how to work and so he's just been telling me how to go about it and everything."
Jabari Smith at Auburn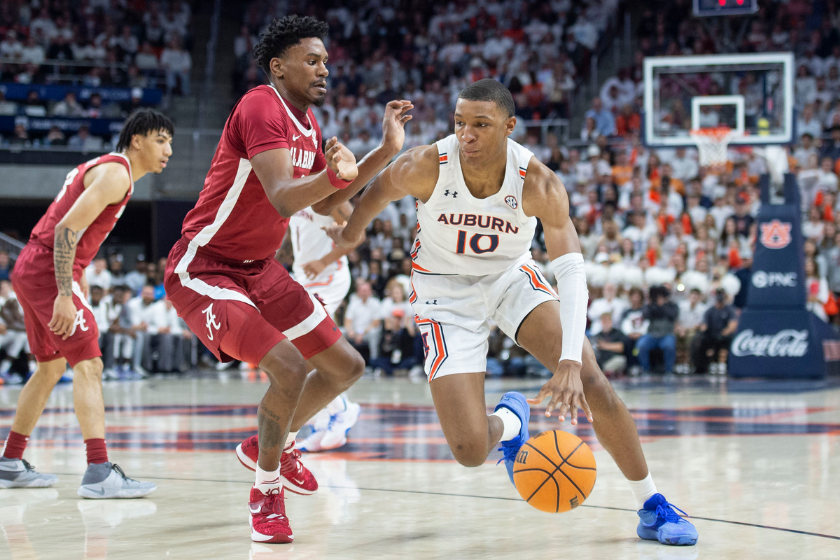 RELATED: Auburn's All-Time Starting 5 is as Dominant as It Gets
Smith has been an absolute stud for the Auburn basketball team from the moment he stepped foot on campus. He leads the Tigers in scoring with an average of 16.6 points per game. He's also the second-leading rebounder behind center Walker Kessler. The power forward can take over when he wants, like when he dropped 25 against Alabama or 31 against Vanderbilt, but he's also adept at sitting back and letting the game come to him.
Smith is a hot NBA Draft commodity for his intangibles, length and athleticism, but what separates him from other prospects like Paolo Banchero and Chet Holmgren is his lethal shooting stroke. Combine that with his 6-foot-10 frame, and he's exactly the type of player every NBA team is looking for.
Before he hits the pros, Smith is locked in on leading leading Bruce Pearl's Auburn Tigers back to the NCAA Final Four.
This post was originally published on October 10, 2020 before updating.
Related Videos