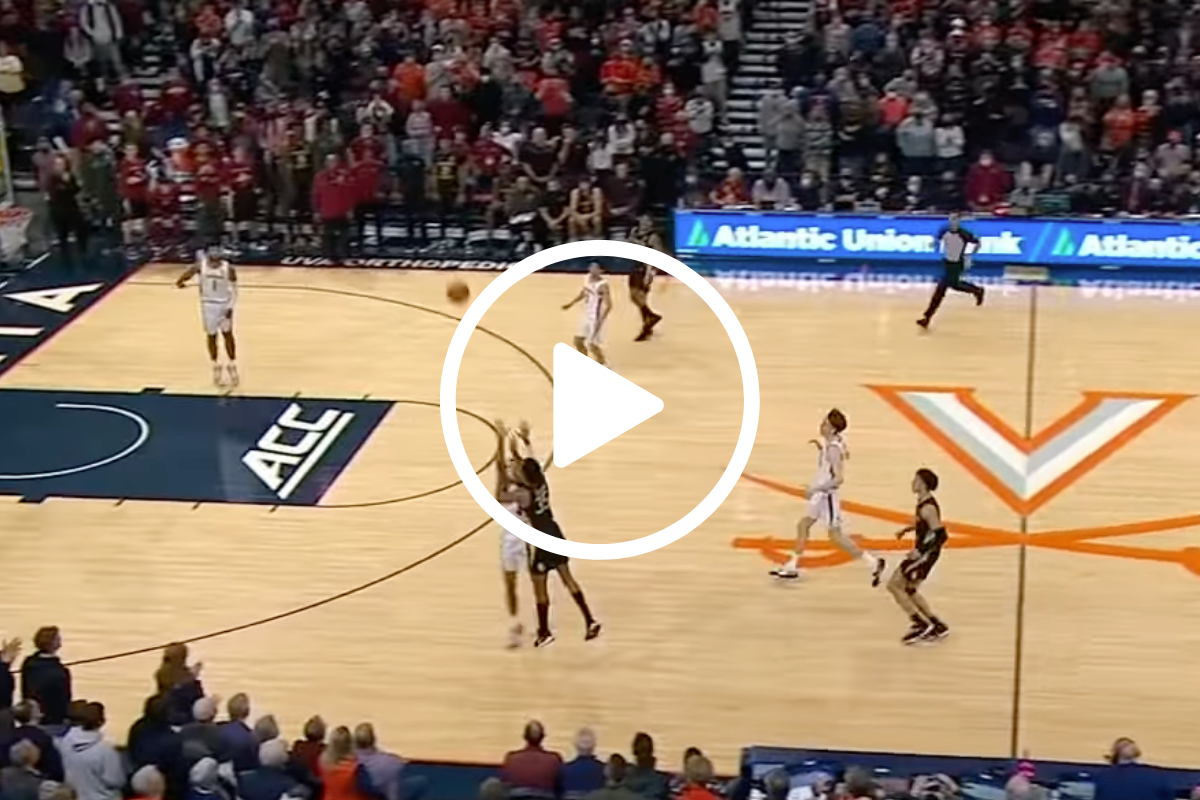 Screenshot from YouTube
It's that time of year. The time where wins become losses and losses become wins (shout out to Scott Hanson). The time where the improbable becomes the "Did that just happen?" The time when Cinderella makes her way to the ball.
On the precipice of March, the Florida State Seminoles got a head start on the madness with as wild a finish as you'll see.
Let's set the scene: Virginia's Armaan Franklin hit a jumper to give his team a 63 to 61 advantage over FSU with one second remaining in the game. The Seminoles needed a miracle.
Matthew Cleveland's Buzzer Beater vs. Virginia
RELATED: Who is Leonard Hamilton's Longtime Wife?
Florida State head coach Leonard Hamilton used his last timeout after Virginia's go-ahead bucket to draw up a clean look. Senior forward Harrison Prieto was tasked with inbounding the ball.
Prieto ran across the baseline like a quarterback scrambling out of the pocket. With his guards covered, he fired a bullet to freshman Matthew Cleveland, who popped open on the other side of half court.
Cleveland had barely any time to spare. He simultaneously caught the ball and turned to shoot. Well, it was more of a shot put than a jumper, but that doesn't matter. Cleveland's shot hits nothing but nylon.
Florida State 64, Virginia 63. Ball game.
The crowd in Charlottesville goes silent. Cavalier fans were on top of the world for about three seconds before they had their hearts ripped out. That's college basketball for you.
The game had huge NCAA Tournament implications for both teams, too. Virginia is right on the bubble and can't afford to drop any games. Florida State is outside of the 68-team field, but this kind of win is what can spark a run. The Seminoles have dropped eight of their last 10, though, they've shown they can compete with some of the best teams in the country like when they beat Duke in January. It's about getting hot at the right time.
All I know is March is finally here, and with Cleveland's shot and the plethora of top-10 upsets this past week, anything can happen.
Related Videos