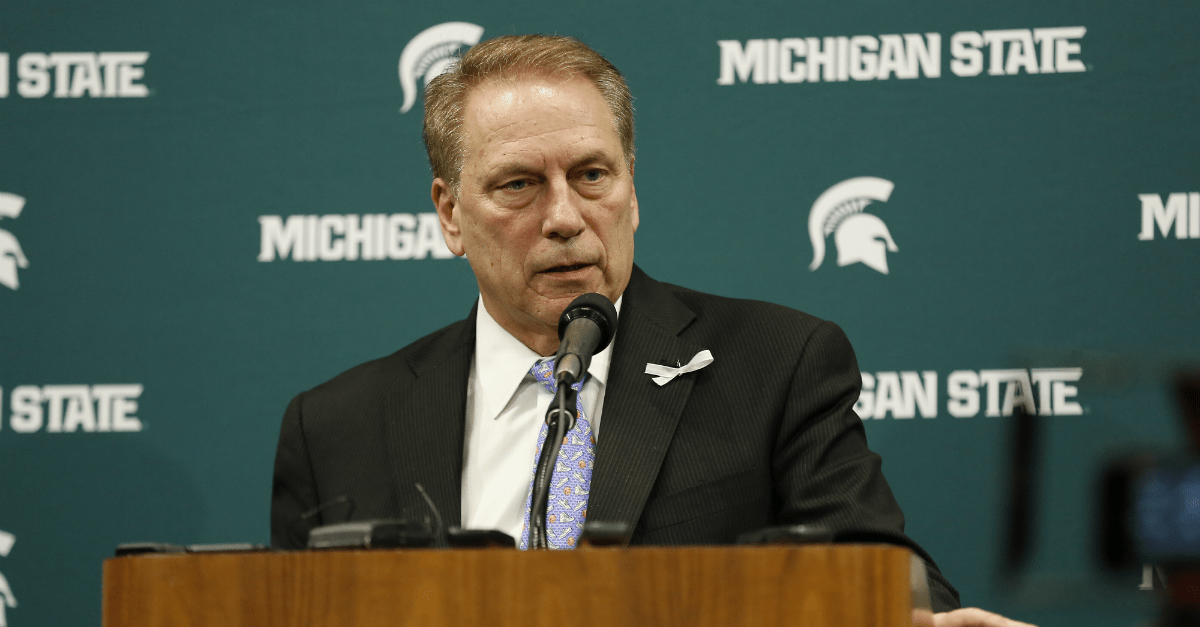 Rey Del Rio/Getty Images
Rey Del Rio/Getty Images
Michigan State Spartans coach Tom Izzo will not comment on yet another scandal brewing on the university's campus.
For those unaware, freshman Brock Washington is the subject of an ongoing investigation in regard to a fourth-degree criminal sexual conduct allegation. This new allegation comes after the entire university has come under fire for how it has handled countless incidents of alleged sexual misconduct (or worse).
"I'm not going to talk about that other than to say I know [university president John] Engler said as much as can be said at this time. I appreciate his leadership and support," Izzo said. "Right now, my focus continues to be on the healing process of those survivors, our university, our community and my team. That's what I'm going to stick with. There will be more said."
While Washington has not played in a game for the Spartans this season, he not only traveled with the team on Saturday, but was in uniform for Michigan State's game against the Northwestern Wildcats.
Izzo, who has previously stated that he will cooperate with officials in regard to all investigations, has not yet publicly made comment about previous allegations hurled against both the university as a whole, as well as his basketball program specifically.
Recently, after an ESPN piece, putting Michigan State in unfavorable light with allegations of sexual assault coverups, Izzo followed in the footsteps of his football counterpart Mark Dantonio, denying he would step away from his respective team:
ESPN?s report on the sexual assault scandal at Michigan State claims that officials within the school may have helped cover up allegation of assault over the past several years. The news comes after gymnastics trainer Larry Nassar was convicted and sentenced for numerous assaults that spanned from his time at the university as well as with the United States gymnastics team.
Michigan State athletic director Mark Hollis has resigned his position amid the allegations. Currently, no actions have been taken with either the football or basketball programs.
Izzo led Michigan State to the 2000 National Championship, as well as seven Final Four appearances and seven Big Ten titles.