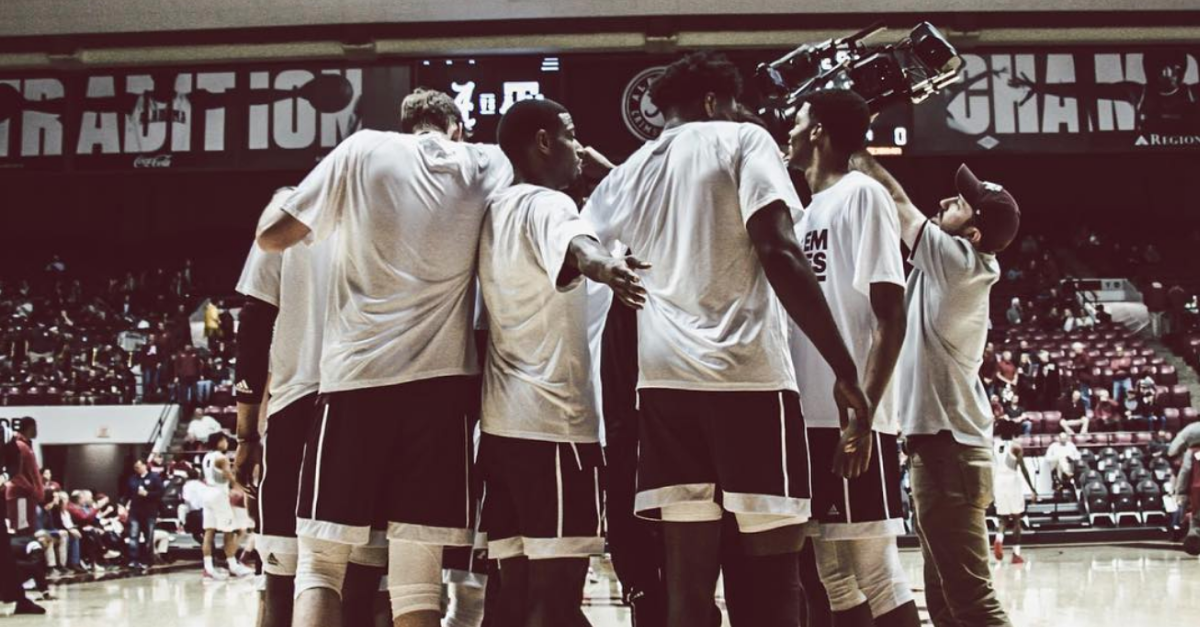 Instagram: @aggiembk
After losing three games in a row, winning on a buzzer-beating shot, and then dropping another three games straight, it's safe to say Texas A&M's aspirations of surpassing its Sweet 16 heights of last season are all but gone. The two recent losing streaks at this point of the season in SEC play are enough of a sample size to see what type of product this 7-10 Aggies squad puts on the floor each game.
Like any other team that has success in the previous year, the start of the season is filled with excitement and expectations based on the giant steps the Aggies had taken. However, like Paula Abduls song "Opposites Attract" says, "I take two steps forward, I take two steps back…" is exactly what they have managed to do with the 2018-19 campaign.
RELATED: The 3 Reasons Why Billy Kennedy's System Might Work for Aggies After All
Although there have been moments of potential shown here and there in certain games, head coach Billy Kennedy's philosophy is not working consistently enough this year to be stamped as the team's winning identity. At this point, since Aggieland knows the team isn't going to do much this season, here are three things that Coach Kennedy should try with Texas A&M for the rest of the season:
1. Try New Lineups and Strategies
Since the Golden State Warriors' three-guard lineups haven't been working, take this time to be more experimental. Go with one guard and four bigs. Play inside-out for an entire game and see if they could dominate the boards. Try a full-court press for an entire half and run in platoon units by subbing out all five players for a half. Just see what happens.
2. Empty the Bench
Let everyone play. All 15 players need to get some major minutes to develop the freshmen and the bench warmers. We have seen what the starters can do and it's been mediocre at best. Play John Brown, Frank Byersm, Zach Walker, and Cameron Alo big minutes.
3. Create Competition
Texas A&M needs to treat the games like summer league camps and create competition among the players. Players not being sure that they're going to be the starter the next season or even on scholarship may be incentives to play harder. With a lost season, some starters may take it for granted and play at half-speed.
Let's experiment now, play hard, find out what everyone can really do, and make the adjustments for next season. This team has a lot of talent, but hasn't been fully realized yet.
After all, what do the Aggies have to lose?