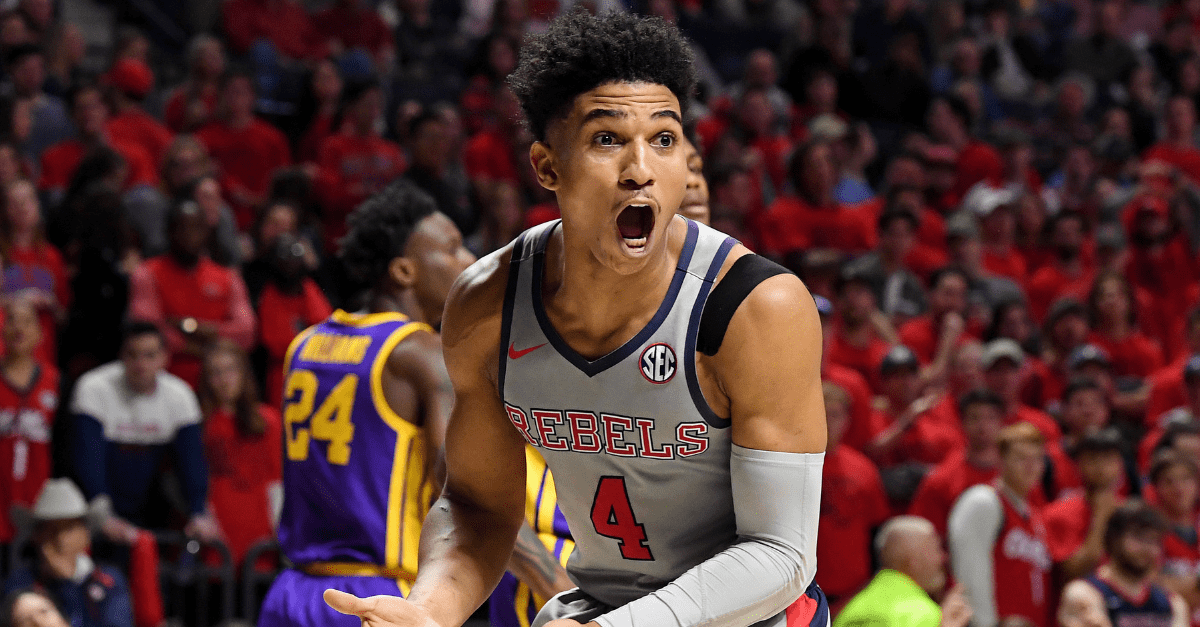 AP Photo/Thomas Graning
Let me start this by saying trolling an opponent and its players can be funny, if done correctly. Steve Spurrier has fired tons of zingers at rival schools, for example, and they're usually done with good, light-hearted intentions.
But when trolling attempts involve personal attacks or "exposing" messages between two parties? That's when the troller becomes the troll-ee and looks childish in the process. If you're not sure what works, maybe ask Lane Kiffin, the king of trolling.
Now I present to you what one Florida Gators fan did during UF basketball's conference matchup against Ole Miss in Gainesville Wednesday night. It is…something.
Apparently one student thought it would be funny to print out the conversation they'd been having with Rebels guard Breein Tyree on the popular dating app, Tinder.
Next on the itinerary? Make copies of the exchange, turn it into packets and distribute those throughout Florida's student section.
Related: Tennessee Hoops Team Mocks Florida Fans After Receiving "Inhumane" Comments
The fans even read the messages aloud while Tyree was warming up prior to tip-off, according to a now-deleted tweet from insidethegators.com's Kassidy Hill.
Personally, I don't think it's all that funny because he doesn't really make a fool of himself. All he does is ask for a number and possibly meet up, albeit using a ton of suggestive emojis. Make of that what you will.
But whomever is messaging Tyree is clearly playing with him in a disingenuous manner. And that sucks because none of the conversation is damning or even relevant.
Conversely, Tyree probably knows that anyone anywhere could do the same thing, especially in a SEC opponent's hometown. But, again, he doesn't say anything that would warrant what the student did.
The pamphlet of screenshots received mixed reactions on Twitter. Hill's replies were flooded with users calling the whole act unfunny and "an invasion privacy," which may be why she deleted the aforementioned tweet. Some Florida fans found it in good humor, though.
The Rowdy Reptiles, home of the rambunctious student fans at basketball games, still has their tweets up of it though.
Florida won the game 90-86 in overtime after tying the game in regulation on a last-second 3-pointer by KeVaughn Allen.
Tyree put up 20 points in the loss, so clearly the pregame antics didn't have much of an effect.
It wouldn't be the first time UF students tried to look cool but failed embarrassingly at a basketball game. Cringe dance party, anyone?
OK, it can't get worse than that. But still, maybe just stick to cheering.