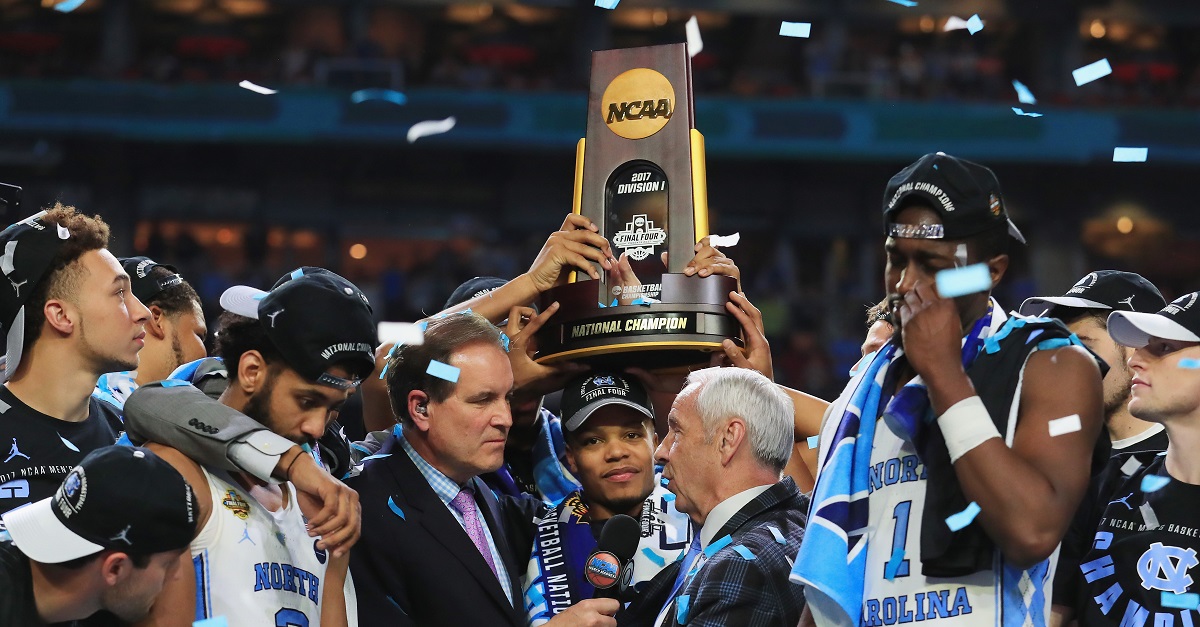 Tom Pennington/Getty Images
GLENDALE, AZ - APRIL 03: TV personality Jim Nantz speaks to head coach Roy Williams of the North Carolina Tar Heels and his team after defeating the Gonzaga Bulldogs during the 2017 NCAA Men's Final Four National Championship game at University of Phoenix Stadium on April 3, 2017 in Glendale, Arizona. The Tar Heels defeated the Bulldogs 71-65. (Photo by Tom Pennington/Getty Images)
North Carolina is the reigning champs in basketball and that usually means a visit to the White House. However, it would appear that the team will not make it this year. There's now an atmosphere in sports that features Stephen Curry not wanting to go to the White House for his championship visit and the President himself uninviting the Warriors on a visit.
That is reportedly not the reason why the Tar Heels won't make it though according to a spokesman that talked to ESPN:
Regardless of reason, it might be better in the long run to avoid the controversy now surrounding the President and where he resides.