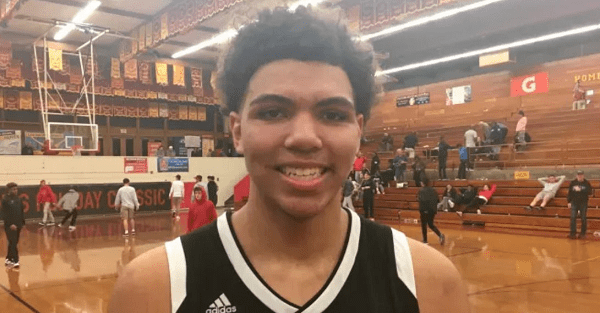 @Rivals/Twitter
@Rivals/Twitter
Five-star small forward Taeshon Cherry had been committed to USC since June of 2017, but backed off it after it was made clear USC was part of the FBI investigation into college basketball. Since he used an official visit on the school before committing, he now has four left and has decided on two that will get them for sure.
He told 247Sports that Arizona State and Texas A&M will get the first two while the other two he is undecided on for now. He knows ASU will be on Jan. 11 while he is still figuring out a date for the Aggies. He did mention that St. John's, Illinois and Vanderbilt are competing for the last two spots.
The 6-foot-8, 210-pound California native is ranked as the No. 7 player at his position and No. 2 recruit in his state as well as the No. 27 overall recruit in the class of 2018 according to the 247Sports Composite rankings. He also has offers from Arizona, Gonzaga, Kansas and Florida State among others.
Here are some of his highlights: