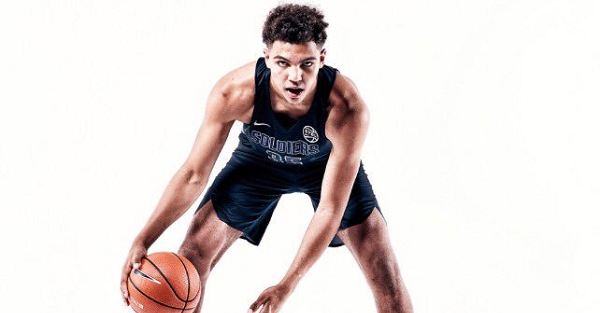 @ajc/Twitter
@ajc/Twitter
Five-star small forward Taeshon Cherry committed to USC back in June, but that was before anyone knew about the FBI investigating some schools for their roles in bribing recruits. Now that everyone knows USC is one of those schools involved, Cherry has decided to re-open his recruitment.
The 6-foot-8, 210-pound forward out of California originally had a top six list of Arizona, Gonzaga, San Diego State, Oregon, USC and Texas A&M. He also has offers from California, Florida State, UCLA and Kansas.
He is ranked as the No. 7 player at his position in the class of 2018 and the No. 2 ranked player in the state as well as the No. 27 player overall according to the 247Sports Composite rankings.