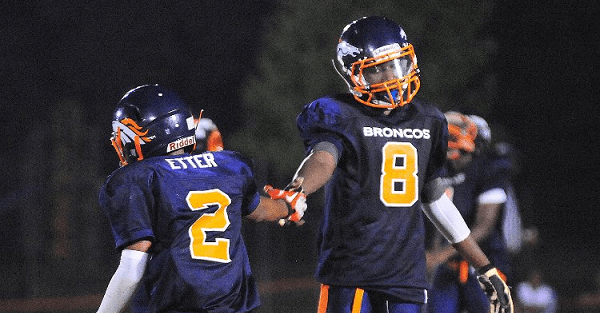 Twitter/@ywd_ballislife
Twitter/@ywd_ballislife
Five-star defensive end KJ Henry is inching closer to his commitment, and he's been visited by several teams in recent days.
Virginia Tech, Clemson, Georgia, South Carolina and Alabama are all in the mix for Henry, but 247Sports is predicting that Henry will commit to Clemson.
"According to a source, Virginia Tech visited Monday and Clemson yesterday. The source said the visits went very well. Next, South Carolina will go in-home today and Georgia will visit Sunday.

The source also said the Georgia visit will be the final in-home for Henry, who will participate in the Shrine Bowl of the Carolinas next week, before making his commitment."
Related: Four-star wideout updates where Tennessee stands in his commitment after new coach hiring
Henry is expected to announce his commitment on Dec. 20. He posted a picture of being visited by Clemson coach Dabo Swinney and defensive coordinator Brent Venables.
Henry is the No. 8 overall player in the country according to 247Sports, and he is the No. 3 defensive end. The 6'5, 235-pound prospect is from Clemmons, North Carolina.