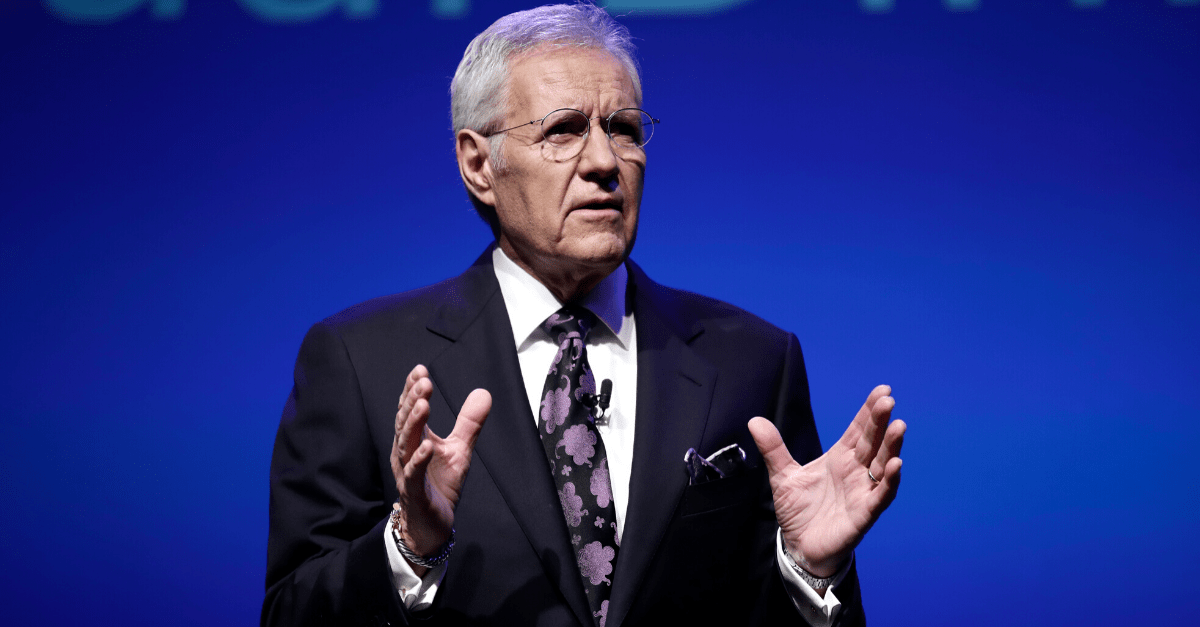 AP Photo/Matt Rourke
For most Michigan Wolverines fans, they want to forget about last college football season. Going 9-4 wasn't horrible, by any means, but losses to the Ohio State Buckeyes and the Alabama Crimson Tide to end the season left a sour taste in their mouths. They definitely don't need to be reminded, but Jeopardy host Alex Trebek picked on one anyway.
As he was introducing the show's champion, Aaron Goetsch, on the show again, Trebek said the contestant was a big fan of the Wolverines. Then, in classic Trebek fashion, he reminded Goetsch of the embarrassing Vrbo Citrus Bowl, where Alabama won 35-16.
"Aaron Goetsch is our champion. He is a law student and a loyal fan of the University of Michigan athletics, who got smoked in college football by the Tide… Alabama," Trebek said.
The reaction after was priceless.
Alex Trebek Trolls Michigan Football Fan
RELATED: Jeopardy! Contestants Fail Miserably on Easy Football Questions
The look on Goetsch's face said it all. As a Michigan fan, he didn't need to be reminded at all. But that's not who Trebek is. The legendary CBS host loves to throw out those kinds of jabs.
As if head coach Jim Harbaugh not leading the Wolverines to a Big Ten title or the College Football Playoff isn't bad enough, being told of the Alabama beatdown by Trebek is an all-time low blow.
Goetsch played along with it well, though.
"It's been a rough decade or so. The very first Michigan sporting event I saw was the historic loss to Appalachian State, so it can only go up from there."
Thank goodness this clip was shared on social media. The only thing that would have made it better is if Trebek shouted "Roll Tide" right at Goetsch, but it's still a funny sequence.