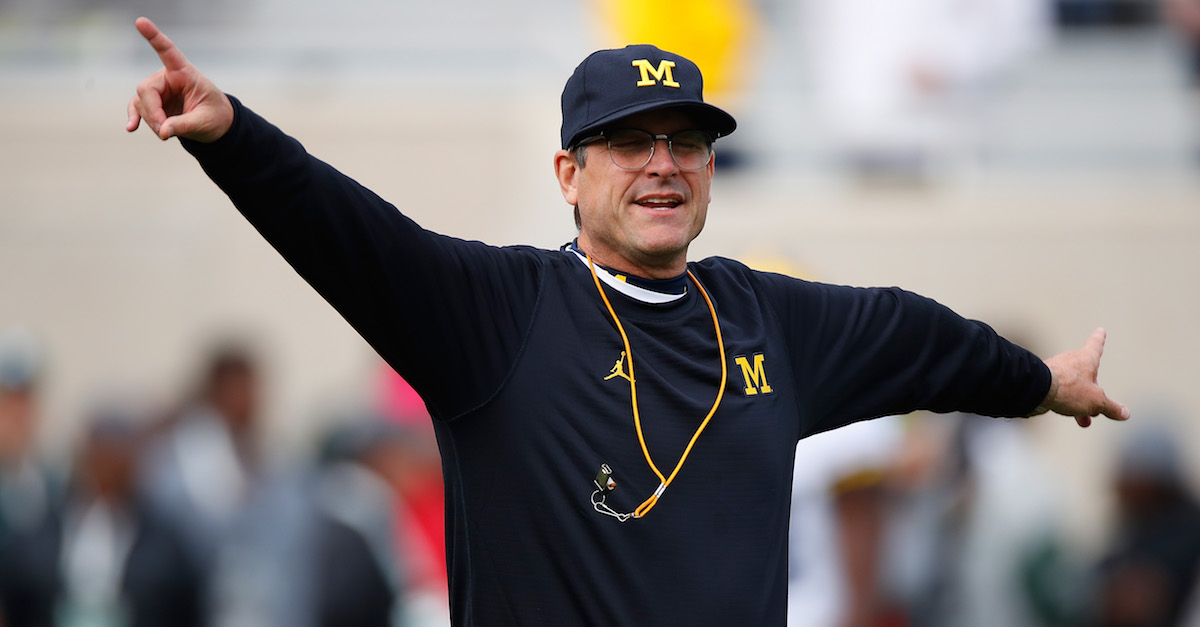 Gregory Shamus/Getty Images
EAST LANSING, MI - OCTOBER 29: Head coach Jim Harbaugh of the Michigan Wolverines directs a drill during warm ups prior to playing the Michigan State Spartans at Spartan Stadium on October 29, 2016 in East Lansing, Michigan. (Photo by Gregory Shamus/Getty Images)
Michigan's coaching staff has produced plenty of intrigue in February and, in a post-National Signing Day world, that is probably a good thing. The program has an opening under Jim Harbaugh on its 10-member coaching staff and, in conjunction with that available position, names like former Florida head coach Jim McElwain and former Miami Dolphins head coach (and LSU offensive coordinator) Cam Cameron have been linked.
Now, though, another name is coming to light in the form of former New York Jets offensive coordinator John Morton.
As noted, Morton has a Harbaugh connection from the duo's time with the San Francisco 49ers and that makes a great deal of sense. Still, it remains interesting that the lure of Ann Arbor appears to be reasonably strong for a bunch of relatively high-profile candidates, especially given that it is a lower-tier role on the Wolverines staff that is available.
Since Harbaugh's arrival, Michigan has spared virtually no expense in compiling a staff, traveling in high-profile ways and more. Though the results have not been beautiful just yet, 2018 is a big year for Harbaugh's tenure and, in keeping with the baseline of keeping Michigan in the news, another former NFL coach is reportedly in the mix to join the squad.