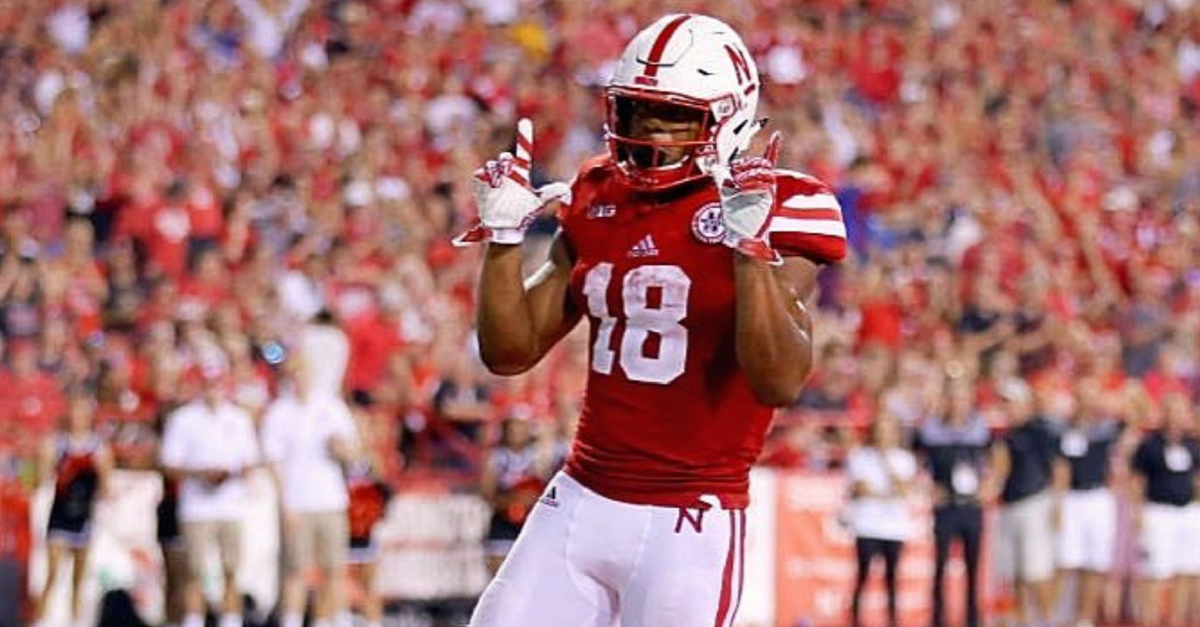 Instagram: @trebryant_8
A 5-foot-11, 200-pound ball of fury, running back Tre Bryant is a force to be reckoned with. Well, better make that was, because his days of playing football are officially over.
In a rather unfortunate twist, Nebraska head coach Scott Frost announced the junior is stepping away from the game and retiring from football after battling knee injuries throughout his college career with the Cornhuskers.
Oh, what could have been.
Everyone was hoping Frost, the former star quarterback and now first-year coach at Nebraska, would reveal who will be starting at quarterback for the Cornhuskers. Instead, he dropped another piece of big news, which is rather disappointing to players, coaches, and fans alike.
"I feel terrible for the kid for the kid because he had a bright future in the game," Frost said.
A St. Louis native who starred at Christian Brothers College High (MO), Bryant was looking to make a major impact for Nebraska this season, no matter if it were Adrian Martinez or Tristan Gebbia at quarterback.
After racking up 172 rushing yards and 56 receiving yards with two total touchdowns as a freshman in 2016, Bryant bursted onto the college football scene last season with massive games against Arkansas State and at Oregon in his first role as the primary running back.
Bryant rushed 31 times for 192 yards and a touchdown in the opener before tacking on another 107 yards and a touchdown on 20 carries against the Ducks.
However, a season-ending knee injury sidelined Bryant for the remainder of the 2017 season and all of spring practice with the Huskers.
https://www.instagram.com/p/BmXBN2LF1CS/?hl=en&taken-by=trebryant_8
Bryant was eyeing a major comeback, one that would make Big Ten Conference foes fearful of playing the Cornhuskers. It just wasn't meant to be after fall camp.
All that's left is memories of a promising Husker running back in Lincoln, and what could have been if not for the knee injuries.