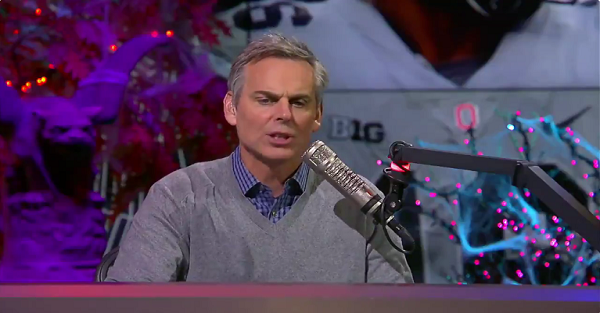 @TheHerd/Twitter
@TheHerd/Twitter
People often wonder how much guys like Colin Cowherd and Skip Bayless are just saying things to just agitate fans across the sports world.
Well, this latest take by Cowherd doesn't need much confirmation to be put in that category. After Ohio State jumped out to a 48-3 lead over No. 12 Michigan State on Saturday, Cowherd took to Twitter to proclaim that Ohio State was his "number one" team yet again.
Sure, there was a lot to be impressed with from the Buckeyes on Saturday. They looked great!
But "number one" the week after they lost by 31 points to Iowa? And there is the Oklahoma loss in Columbus on top of that…
This seems less of a case of Cowherd trying to give an honest football opinion and more of him trying to rile up the SEC fan base again. Cowherd has been doing that a lot this past year. Seriously.