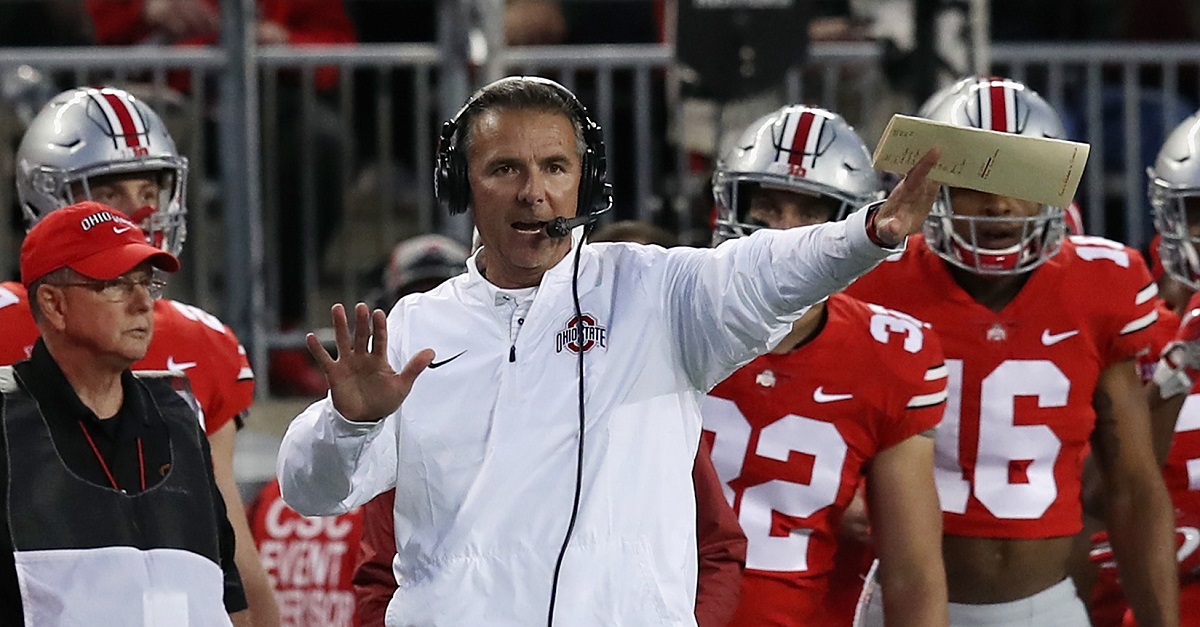 Gregory Shamus/Getty Images
COLUMBUS, OH - SEPTEMBER 09: Head coach Urban Meyer of the Ohio State Buckeyes stands on the sideline during the first half against the Oklahoma Sooners at Ohio Stadium on September 9, 2017 in Columbus, Ohio. (Photo by Gregory Shamus/Getty Images)
Ohio State had a maddening season in 2017 and that ended, at least in a pre-bowl game sense, with a result short of reaching the College Football Playoff. Still, it would be unwise to doubt Urban Meyer and company moving forward and, given the recent success of the program under his tutelage, his assistants regularly garner interest for other jobs. This time around, defensive coordinator Greg Schiano was famously linked to the Tennessee job but it was another assistant that Meyer was praising with regard to outside interest this week.
Meyer indicated to the media that quarterbacks coach Ryan Day actually passed on an SEC head coaching job.
Meyer declined to offer specifics on which job Day turned down, but a peak back at the past could enlighten a bit.
Mississippi State wasn't the only option, of course, with six (!) SEC jobs coming open and some very interesting searches at Arkansas and Tennessee. Still, the Bulldogs landing on Joe Moorhead was not something anyone projected (even if the move was largely praised) and it is theoretically possible that the Bulldogs were impressed enough to offer the job to Day.
It remains to be seen as to when, or if, Day will flee Columbus for a bigger opportunity but, according to Urban Meyer, he could have already done so.