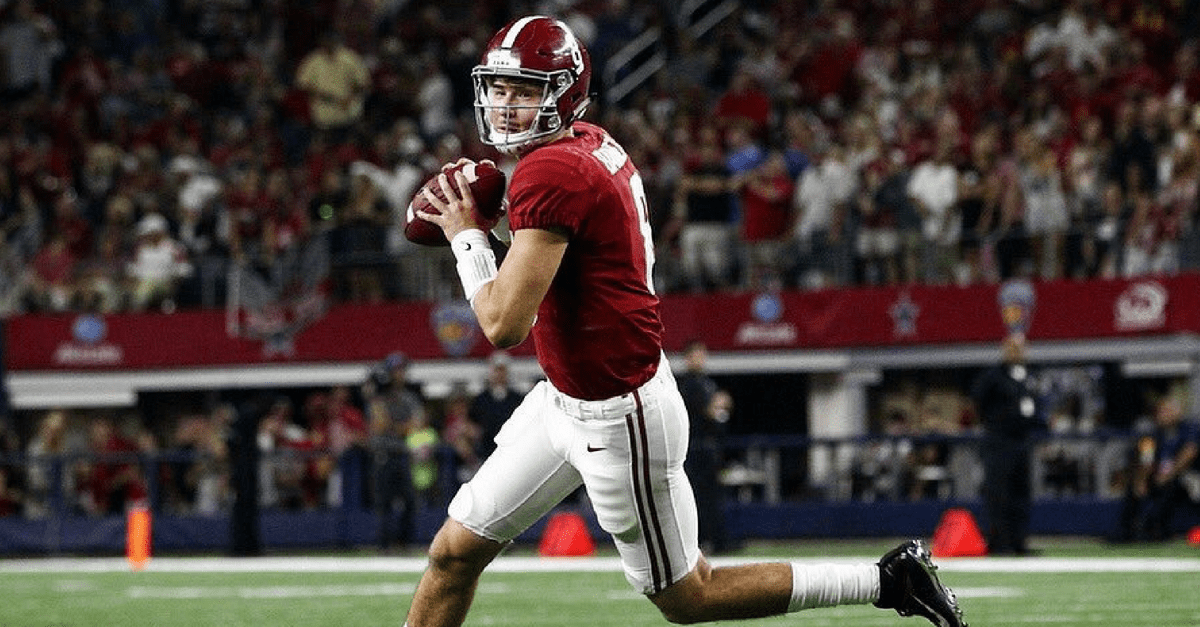 Twitter: @Blake8Barnett
Blake Barnett is attending his fourth college in four different states and will play for his third Football Bowl Subdivision team this upcoming season. Call him a journeyman if you want, but the graduate transfer is persistent and still has not given up his dream of playing college football.
What looked to be a promising career as the starting quarterback for the Alabama Crimson Tide has seen him lose his starting job in Tuscaloosa, transfer to Palomar College in California, and get beat out to be the starting signal caller at Arizona State.
Now, the 6-foot-5 former five-star prospect is at South Florida and is in position to start for head coach Charlie Strong and the Bulls against Elon on September 1.
Barrett will be the first quarterback not named Quinton Flowers to take the starting snaps for South Florida since the end of the 2014 season. He beat out Brett Kean and Chris Oladokun — two signal callers who were already in the program before — but all three might see playing time in the season opener.
What's crazy is Barnett has only thrown 24 passes in his entire career.
After redshirting in 2015, Barnett started the season opener against USC and saw action in three games at Alabama — completing 11 of 19 passes for 219 yards with two touchdowns — before being supplanted by Jalen Hurts, who might even lose his job this season. Then, as a backup to Manny Wilkins with the Sun Devils in 2017, Barnett played just two games, going 3-for-5 for 60 yards and an interception.
With Wilkins still at Arizona State, Barnett decided to move to South Florida as a graduate transfer and apparently has impressed Strong, the second-year coach, so much to start him over two quarterbacks with experience in the system.
Only time will tell how Barnett will do this season, but those who forgot about the pro-style quarterback might want to take notice if he plays how everyone thought he would coming out of Santiago High School in Corona, California years ago.