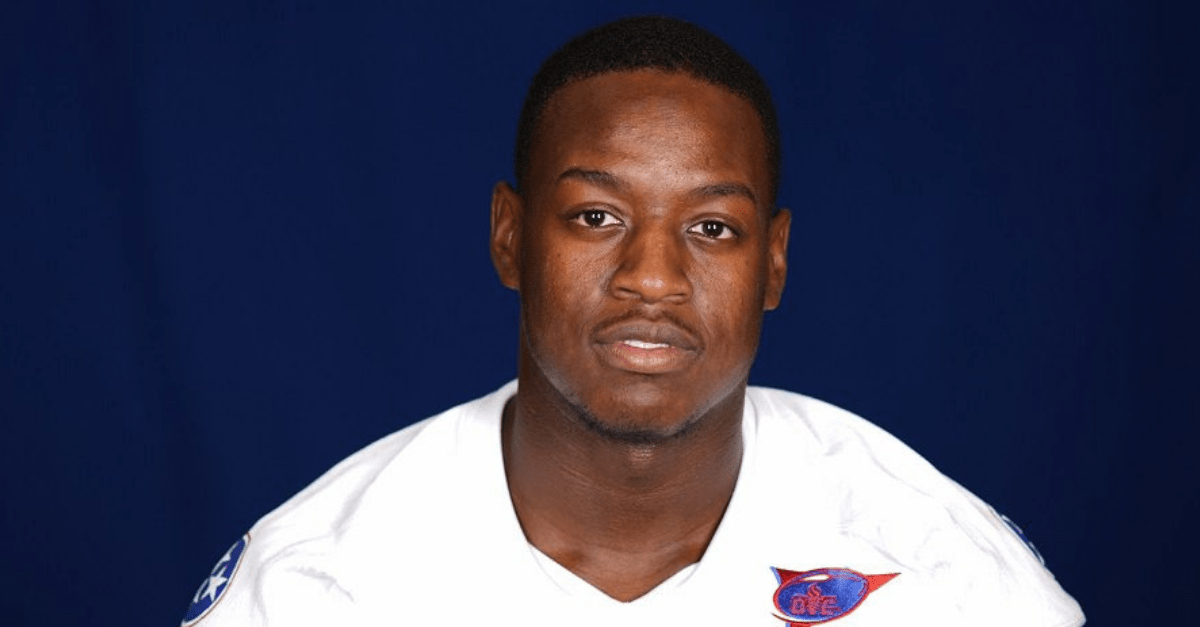 Tennessee State Football
In football, nothing is scarier than a serious injury, from ones that end seasons or even force retirement. What happened to Tennessee State linebacker Christion Abercrombie is as scary as it gets, and now he is fighting for his life.
During what appeared to be a routine play in Saturday?s game at Vanderbilt, just before halftime, Abercrombie, a sophomore middle linebacker, made his way to the Tigers sideline after the play. He then complained to trainers about having a headache, according to The Tennessean, and collapsed a short time later.
Abercrombie, who was unresponsive, was rushed to Vanderbilt University Medical Center and underwent emergency surgery for a serious head injury, where he remains in critical condition.
It?s a scene that left both the Tennessee State Tigers and Vanderbilt Commodores shook up, and definitely one that will forever outweigh the 31-27 win for the SEC team at Vanderbilt Stadium in Nashville, Tennessee.
This was so much bigger than a college football game.
?At the end of the day, I?m a football coach coaching a team and coaching a game, but football?s what we do, not who we are,? Vanderbilt head coach Derek Mason said. ?I know what it is to be a coach. I know what it is to have a player who?s injured. At the end of the day, when serious injuries happen, football becomes secondary.?
Nobody could expect a routine play resulting in this, that a 20-year old linebacker from Atlanta would be in an intensive care unit (ICU) surrounded by his family, teammates, TSU family, and even Vanderbilt community members.
Staci Abercrombie, the mother of Christion Abercrombie, released a statement Sunday night saying, ?Christion is resting. He?s fighting. We?re trusting God and please continue to pray.?
?My thoughts and prayers are with Christion and his family. He?s fighting, and we just need to keep him uplifted with prayers.? ? TSU football head coach Rod Reed
Abercrombie, a 6-foot-1, 230-pound linebacker, made five five tackles in the game, including three solo tackles, before the injury.
No matter what team you root on the football field, this is the most unfortunate situation imaginable, and everyone is now cheering for Christion Abercrombie to make a full recovery after this scary and life-threatening moment.