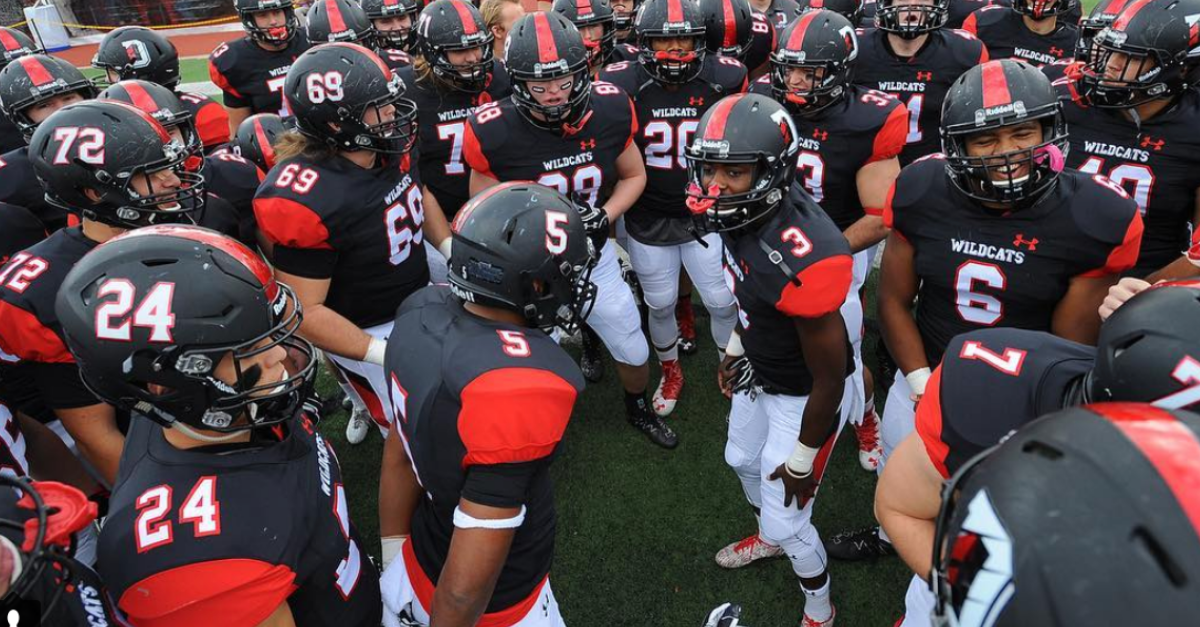 Instagram: @davidsonfootball
There are high-powered offenses in college football, ones with big names and five-star talent, and then there is what Davidson did to Guilford on Thursday night. The Wildcats moved their game up due to Hurricane Florence and made famous basketball alum Steph Curry blush with an insane 91-61 victory over their Division III foe at Richardson Stadium.
That?s not a typo. That?s an actual college football score in North Carolina. The Davidson Wildcats, a Football Championship Subdivision (FCS) program, scored 91 points and destroyed some NCAA records in the process.
Oh, you want some highlights? A full two-minute package doesn?t even get you to halftime, where Davidson notched a program-record 57 points and 524 yards in the first two quarters of play.
Davidson, under first-year head coach Scott Abell, scored 13 touchdowns and posted NCAA records for the most yards of offense in an FCS game by one team (964 total yards), including a FCS-record 685 rushing yards.
Goodness, that?s a lot of offense, and that doesn?t even include the 698 yards of offense Guilford put up. The 1,662 combined yards of total offense and 152 total points is simply insane. And that might be an understatement.
Davidson used three quarterbacks ? Tyler Phelps, Gunnar Leyendecker, and Hunter Byrnes ? and the trio combined to go 8-for-8 for 279 passing yards and three touchdowns.
On the record-setting night, the Wildcats had five players register over 80 yards and score at least touchdown (Wesley Dugger, Coy Williams, Tyler Phelps, William Wicks, Eli Turner Jr.). James Story only posted 43 yards, but scored a touchdown as well.
Dugger had 14 carries for 186 yards with three touchdowns, while Williams added 168 rushing yards with two more scores.
In all, Davidson averaged 15.5 yards per play and had NINE touchdowns of 40 yards are more on the Quakers. Oh, and eight of them went for at least 50 yards.
As a bonus, Davidson senior Corey Coppola blocked three kicks for the Wildcats.
It will be hard for anyone to top that this season and even for a long while. Maybe ever.