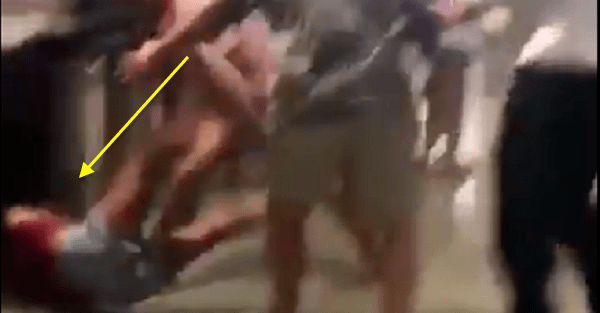 Twitter: @FSU_Barstool
Alabama and Florida State fans were not friends before the big game in Atlanta last weekend and they certainly weren't friends afterward. There were fans of both teams fighting in the stands and apparently there were fans fighting on the concourse as well. It got so violent that a woman was thrown to the ground by someone:
There was clearly some security there, but he was helpless to stop all of the fighting that was going on. He tried to step in, but he was a little too late as the woman was thrown to the ground and it looked like she hit her head and back fairly hard.
This is absolutely despicable behavior by both fan bases and there's no room for this in sports. And there's absolutely no excuse for throwing a woman or anyone to the ground like that.
[h/t The Spun]
This post was originally published on September 5, 2017.