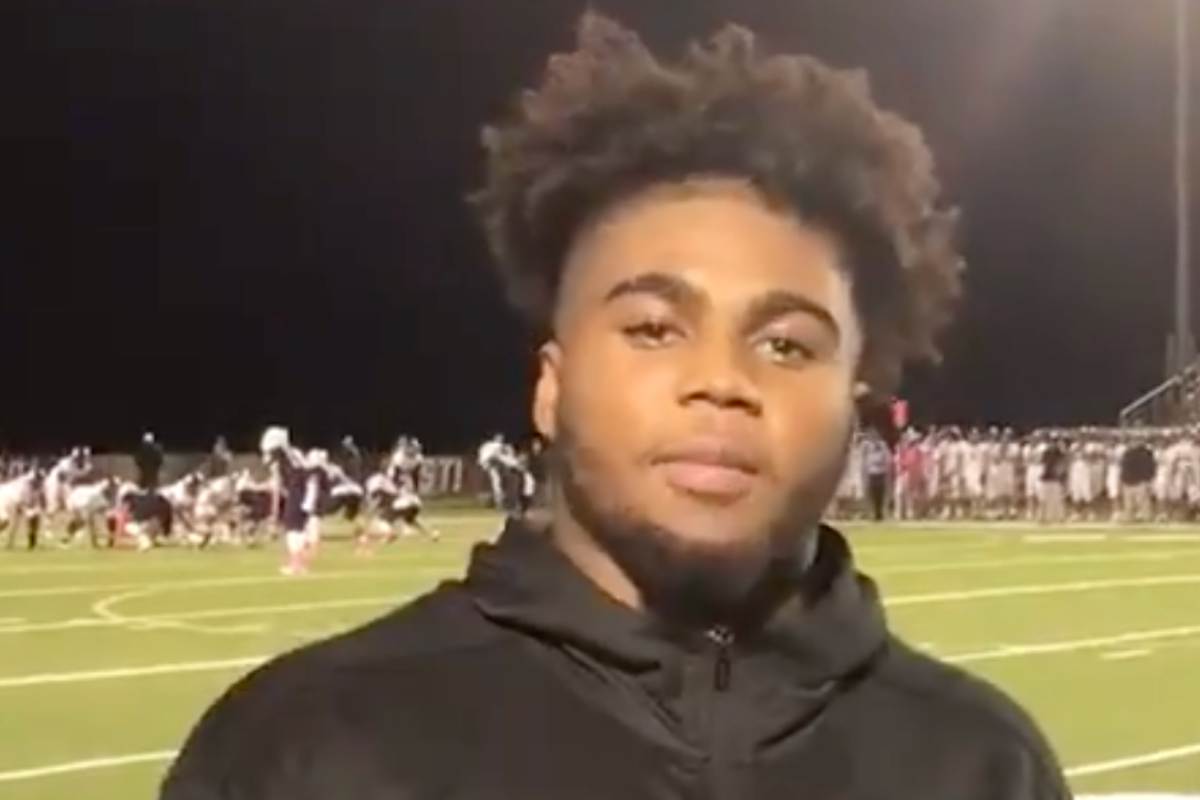 Screenshot from Twitter
Jai Jones has all the makings of a stud linebacker at the college football level.
After thriving at South Oak Cliff High School in Dallas, Texas, he has proven that he is ready for what's next.
Jones' father, J.J. Jones, played for Arkansas and spent time in the NFL with the New Orleans Saints. Jai won't be suiting up for the Razorbacks, though. The three-star recruit will be forging his own path and playing for the Boise State Broncos.
Jai Jones Commits to Boise State 
RELATED: 3-Star DB, Son of NFL Veteran, Taking Talents to Dad's Old Conference
Jai Jones had offers from all over the map. Programs such as Alabama A&M, Baylor, Bowling Green, Cincinnati, Colorado, Georgia, Georgia Tech, Kansas, Louisiana Tech, LSU, Memphis, Nevada, San Diego State, Texas A&M, and Utah State wanted to land the linebacker. Arkansas and Boston College also showed interest.
Boise State is always one of the more interesting programs to follow in college football. From the blue turf to the spectacular performances, the Broncos are typically a legitimate contender in the Mountain West Conference.
According to the 247Sports Composite, Jones is considered the most talented member of their 2021 recruiting class.
Jai Jones Highlights 
Jai Jones stands at 5-foot-10 and weighs 230 pounds, so he certainly has the size of a linebacker. He is a playmaker and was vital to South Oak Cliff's success during his time there. His work as a linebacker and defensive end helped his team reach the playoffs in 2019.
Jai's brother, Jalen Jones, stood out for South Oak Cliff as well. The twins have the versatility to play any of the linebacking positions.
Jai Jones comes from an athletic family and will try to pave his way at Boise State.
If he can live up to his billing, Broncos fans are going to be satisfied for years.