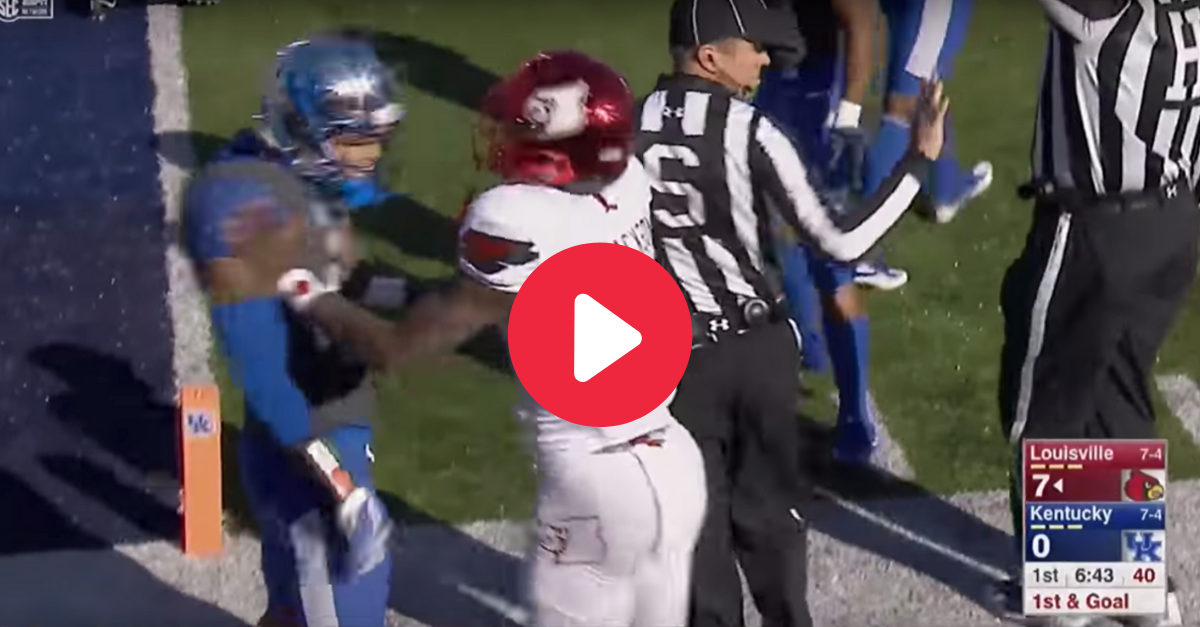 Screenshot from YouTube
Despite Louisville's struggles in 2017, Lamar Jackson was still playing elite football. So during rivalry week, against Kentucky, the defending Heisman trophy winner wasn't going to deal with any nonsense.
After fighting to the one-yard line, Jackson didn't appreciate a bump from a Kentucky player, so he proceeded to shove him. Jackson received a shove in response and it was all over from there, with both teams brawling around the end zone.
Lamar Jackson Fight vs. Kentucky
No one was ejected and it was deemed offsetting penalties by referees.
Louisville went on to win the game, 44-17, but lost to Mississippi State in the TaxSlayer Bowl.
Jackson threw for more than 3,000 yards, rushed for more than 1,600 yards in his final collegiate season before being the Baltimore Ravens' 32nd pick in the first round of the 2018 NFL Draft.
This post was originally published on November 25, 2017, and Lamar Jackson is still living up to the hype with Baltimore.