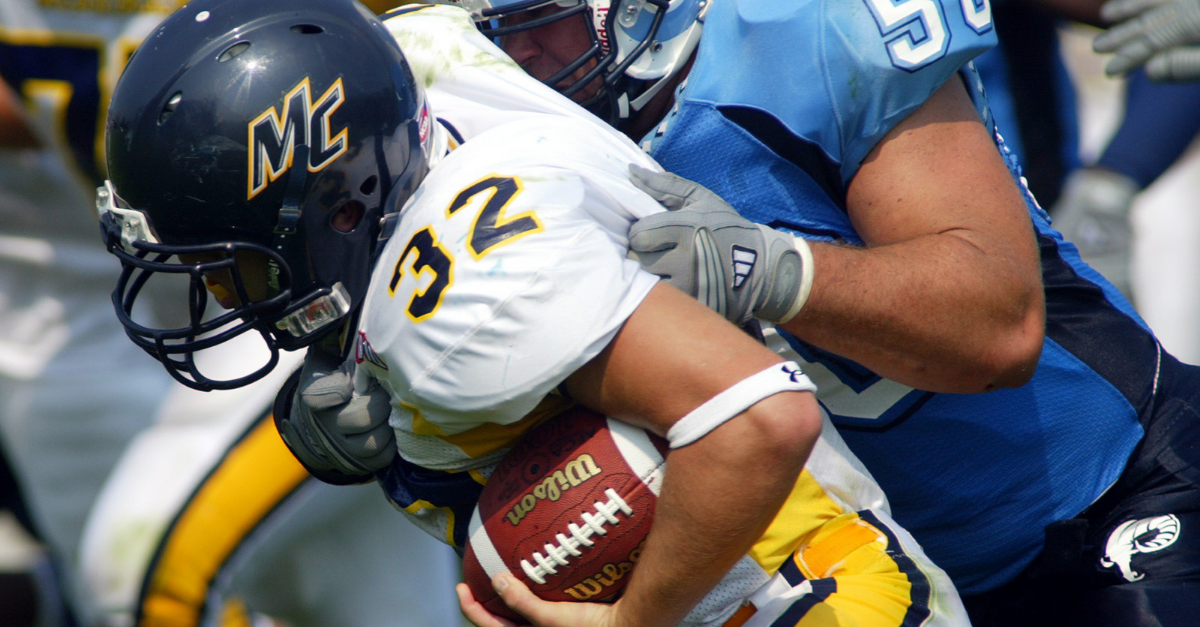 AP Photo/Joe Giblin
For Merrimack College, the start of this college football season is the beginning of a new, exciting era. No longer are the Warriors stuck in the Division II ranks. They are now part of the Northeast Conference, a league in the Football Championship Subdivision (FCS).
The kickoff celebration in joining Division I football is going to start even earlier than expected, too, but the real reason why is not what you might think. While most fans can?t wait for the first game to start, the college in North Andover, Massachusetts is moving up the start time for safety.
Merrimack College?s first game against Virginia University of Lynchburg will now kickoff at 3:00 p.m. at Duane Stadium to help fans avoid a mosquito-borne virus in the area.
It does seem light a win-win scenario. The football team?s highly-anticipated debut will start sooner, and, most importantly, fans can make it home before any problem arises. That?s what being family-friendly and having a safe atmosphere is all about.
?Due to the heightened risk during evening and nighttime hours of Eastern Equine Encephalitis (EEE), a mosquito-borne virus in the area, the College is rescheduling outdoor activities accordingly in an effort to minimize the possibility of exposure for our fans and participants.?
Not to mention, Merrimack football tailgates start sooner, too.
Look, mosquitoes are no joke. Neither are viruses. Add those things together and it sounds like a nightmare, especially for someone who gets alive during the summertime.
Let?s just hope the inaugural NCAA Division I football game and home opener for the Merrimack College Warriors doesn?t go into double overtime.
Merrimack College 2019 Schedule
August 31: VIRGINIA OF LYNCHBURG
September 7: at Central Connecticut
September 14: at Saint Francis (PA)
September 21: MAYVILLE STATE
September 28: at Lehigh
October 5: BRYANT
October 19: at Delaware State
October 26: PRESBYTERIAN
November 2: at Rhode Island
November 15: FRANKLIN PIERCE
November 21: at Long Island University