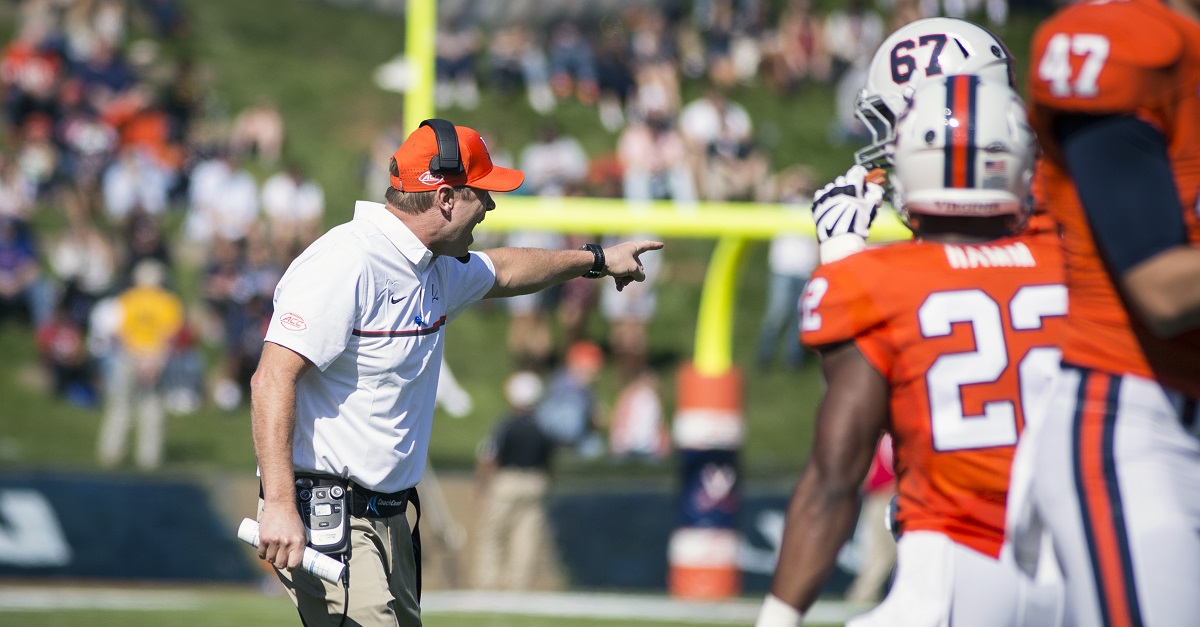 Chet Strange/Getty Images
CHARLOTTESVILLE, VA - OCTOBER 15: Head coach Bronco Mendenhall of the Virginia Cavaliers shouts to his players during Virginia's game against the Pittsburgh Panthers at Scott Stadium on October 15, 2016 in Charlottesville, Virginia. (Photo by Chet Strange/Getty Images)
Oregon State's head coaching job has been open for much of the season as former coach Gary Anderson and the school decided to part ways. One of the names mentioned to replace Anderson has been current Virginia head coach Bronco Mendenhall and he has been mentioned as a "person of interest" in the search. However, he would appear to have no interest in the job as he responded to those reports on Monday:
When asked about potentially being contacted after the bowl game for UVA, here was Mendenhall's answer:
That I'm not interested. That job came open a number of years ago and there will be rumors that are accurate that I was a finalist or on the shirt list. I was contacted, and so I've moved on since then. This is exactly where I want to be. It's just getting fun. We're just starting to do some cool stuff. I haven't seen this to fruition yet or even close and I'm anxious and excited to do that."
He sounds like he's enjoying the Virginia job a lot and that he expects the Cavaliers to start getting better under his watch as well. It's a good job for anyone looking to make a program their own and build it up as even a semi-contender in the ACC.