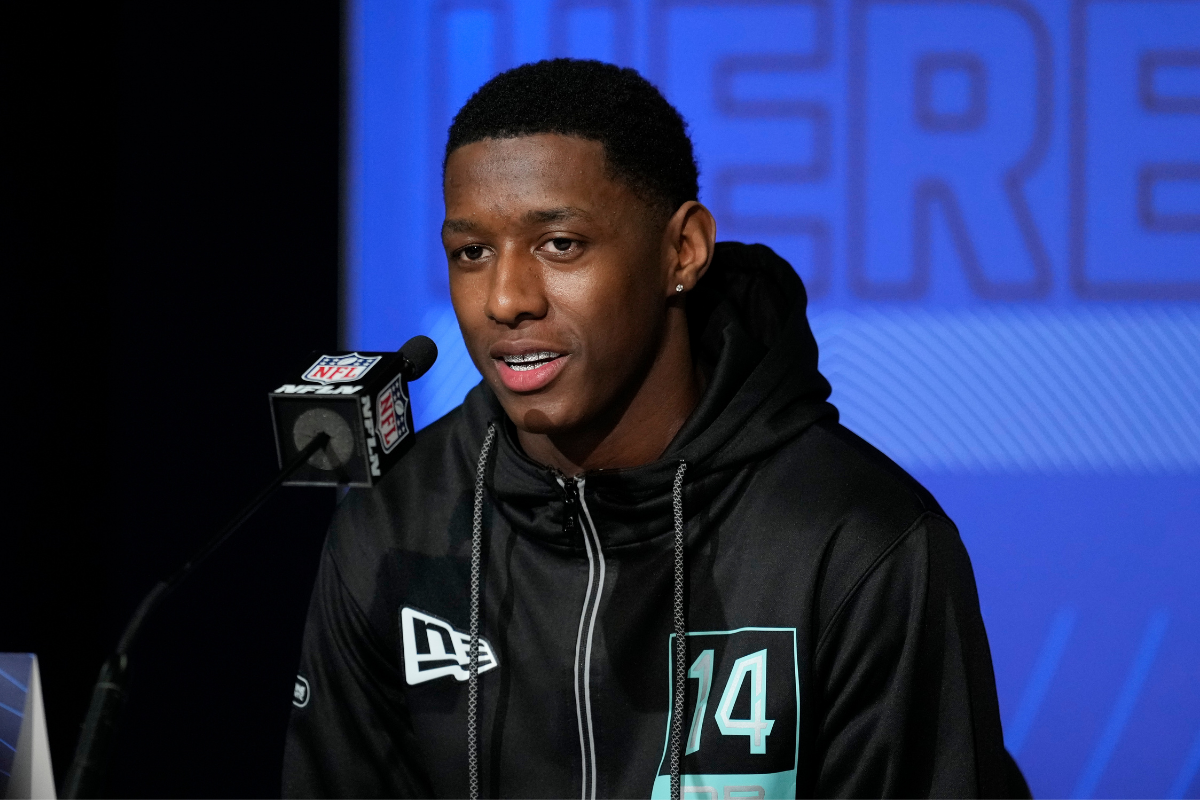 AP Photo/AJ Mast
When he's off the field, Ahmad Gardner is a reserved kid who admits he's never smoked or drank alcohol.
When he's on the field, he's Sauce Gardner: the flashy, confident cornerback who wears a chain bearing his nickname and helped turn the Cincinnati Bearcats into a powerhouse College Football Playoff team out of the AAC.
At 6-foot-3 and 200 pounds, "Sauce" has played his way into the first round of the 2022 NFL Draft. He's expected to be one of the first defensive backs off the board when Thursday's event rolls around, and he could earn a signing bonus north of $15 million depending which team selects him.
Sauce Gardner was one of college football's biggest breakout stars this past season, but how did he get his nickname? It turns out there's a pretty literal backstory.
How Ahmad "Sauce" Gardner Got His Nickname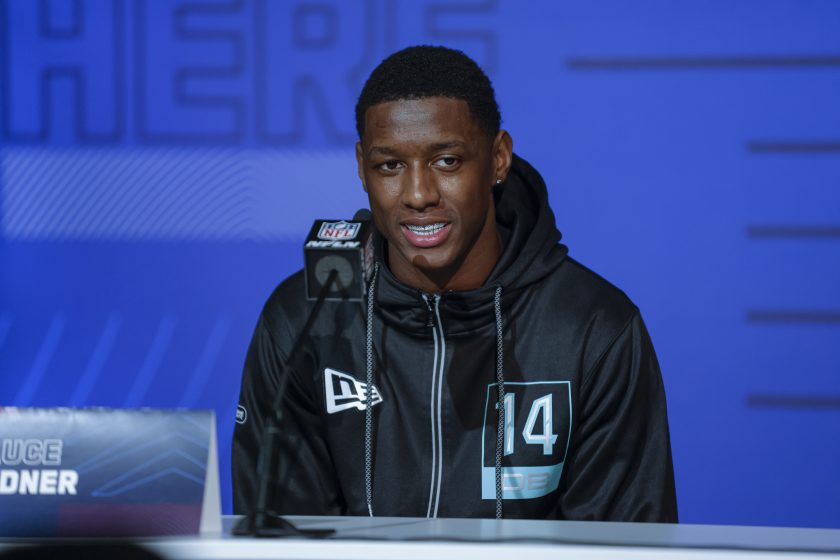 Sauce Gardner has gone by "Sauce" ever since his youth football days.
According to Yahoo Sports, Ahmad got his saucy nickname when he was 6. A youth coach of his originally dubbed him "A1 Sauce Sweet Feet Gardner" because he enjoyed fast food dipping sauces. Wendy's creamy sriracha sauce was his No. 1 option, but coaches would tell him drowning fries in that wasn't the best way to gain weight.
"When I get the 4 for $4, I get like three sriracha sauces and I dip everything in it — my burger, my nuggets and my fries," Gardner said.
Ahmad shortened his nickname to just "Sauce," and it stuck ever since.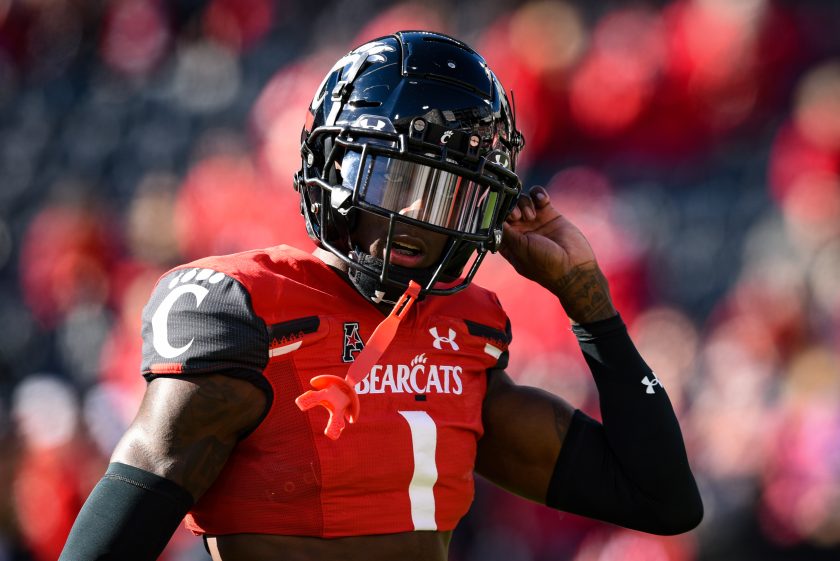 RELATED: How Peyton Manning Helped Kenny Pickett Boost His NFL Draft Stock
As a three-star recruit at Martin Luther King High School in Detroit, Michigan, Sauce didn't get many looks from major programs. He took his talents to the University of Cincinnati and began to develop his body. After arriving on campus at 160 pounds as a freshman, he's now broken the 200-pound mark and is all over the radars of NFL teams.
He's a three-time first-team All-AAC player, a first-team All-American in 2020, the AAC Defensive Player of the Year in 2021 and a consensus All-American in 2021. He was named a semifinalist for the Jim Thorpe Award, but his teammate Coby Bryant won it.
Even more remarkable than any of those stats? Sauce never allowed a single touchdown out of more than 1,000 career coverage snaps in his college career. The final tally last season was 13 catches for 117 yards, according to Pro Football Focus College.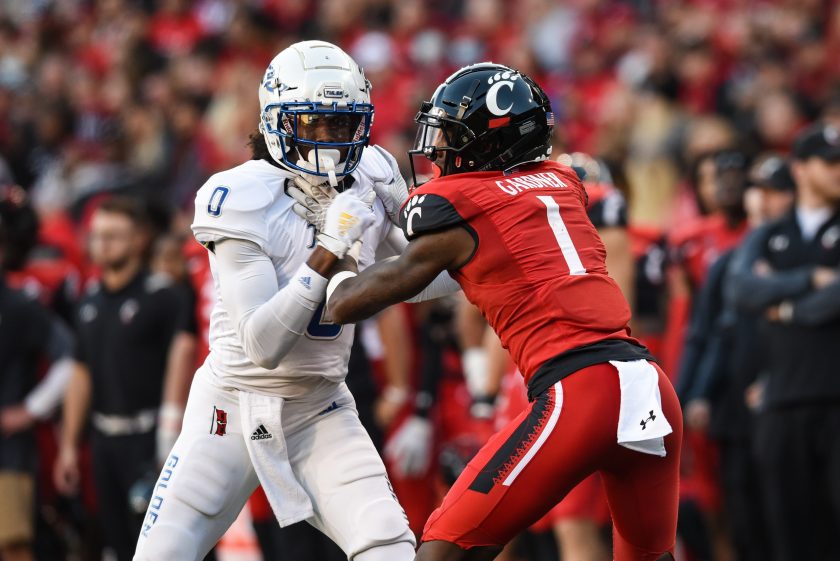 He was asked at the NFL Scouting Combine how he'd react when (or if) he gave up his first NFL touchdown, to which he gave the sauciest of answers.
"I don't have plans on giving one up in the NFL," Gardner said.
Sauce Gardner is bringing interceptions to a city near you, the only question is which one.
Related Videos