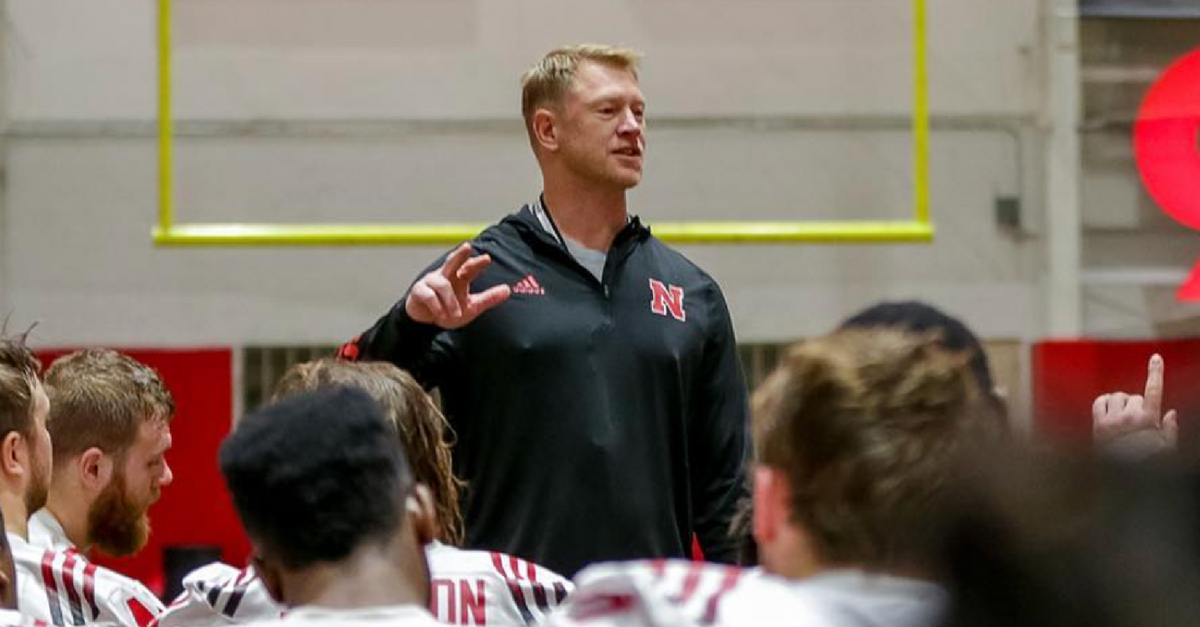 Instagram: @HuskerFBNation
Remember when it seemed like every single person in Nebraska was pumped to have Scott Frost return to his alma mater and bring the Cornhuskers back to college football prominence? There doesn?t appear to be a unanimous consensus any longer.
Either someone or a group is obsessed with Frost or was on a mission to do something reckless because the first-year Nebraska head coach had over $170,000 worth of memorabilia taken from his home in Lincoln, Nebraska over the weekend.
According to Lincoln Police captain Jeri Roeder, Frost had two championship rings from his playing days at Nebraska, 10 rings from his time as an assistant coach at Oregon, and two more from his short stint at Central Florida all go missing.
That?s 14 priceless items stolen along with five pairs of Air Jordan shoes, a Nintendo Wii, and football helmets.
The keypad to a gun safe was ripped off as well during the burglary, per the police report.
So how did this happen?
For starters, Frost, who was the quarterback for Nebraska?s 1997 national championship under legendary coach Tom Osborne, wasn?t home. Nobody was. Frost and his family bought a house in Lincoln south of campus and is currently undergoing renovations.
Lincoln Police said the burglars went through an unlocked garage door to enter the home sometime between Friday at 5:30 p.m. and 6 p.m. Sunday.
There is a chance there was more taken, too, as the family was still looking to make sure that is all the thieves took.
"The incident that occurred at our home is obviously very disappointing and discouraging," Frost told the Lincoln Journal Star. "All of our belongings were gone through and it will take some time to determine exactly what is missing and the value of those items.?
No arrests have been made and there are no suspects in the case.
The 43-year-old Frost was born in Lincoln and his return to town was supposed to be all positive. This is the negative nobody saw coming.