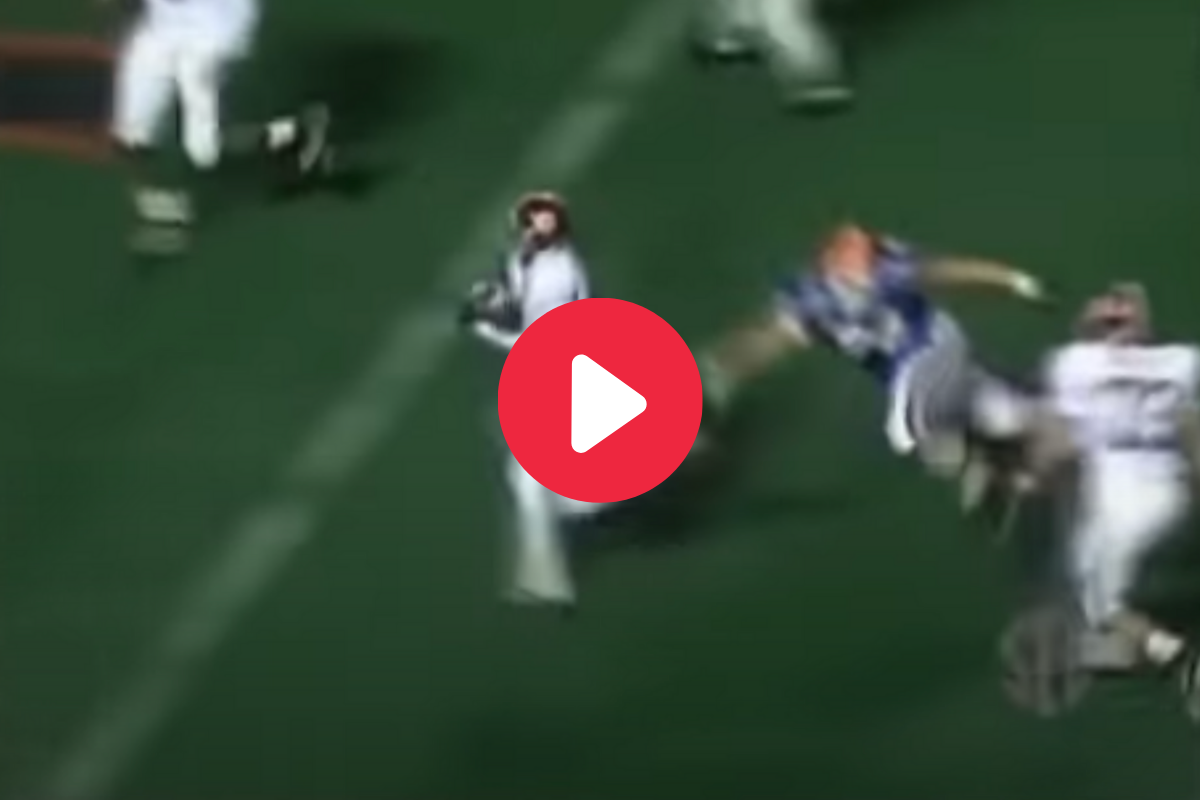 Screenshot from YouTube
As Alabama and Florida get ready to face off for an incredible tenth time in SEC Championship Game history, let's look back at a classic moment between the two teams.
The year was 1992 and Gene Stallings' Alabama team was undefeated and destined for the national championship, except one new roadblock remained. It was to be called the SEC championship game and it would pit the winners of the two newly created conference divisions against each other to decide the champion of the conference.
It was the first of its kind and many were unsure if it would help or hurt the league. Would this newly created game hurt the league's chances at national championships? That question was on full display in the inaugural matchup between the undefeated Tide and Steve Spurrier's 8-3 Florida Gator team.
The league's worst fears were on the verge of being realized as the Gators and Tide were tied late in the fourth quarter and the Gators had the ball. That's when Alabama's Antonio Langham stepped up to make "the play that changed college football," intercepting Florida's Shane Mathews and returning it for the deciding score.
Antonio Langham's Pick-6
Alabama would go on to win the national championship over Miami and the SEC title tilt would go on to be one of the biggest games in college football every year. Florida may have won the next four SEC title games after 1992, but Alabama has won more than any SEC team (8).
This year's game certainly could end similarly.
This post was originally published on November 28, 2016, but this SEC Championship Game moment is a classic.