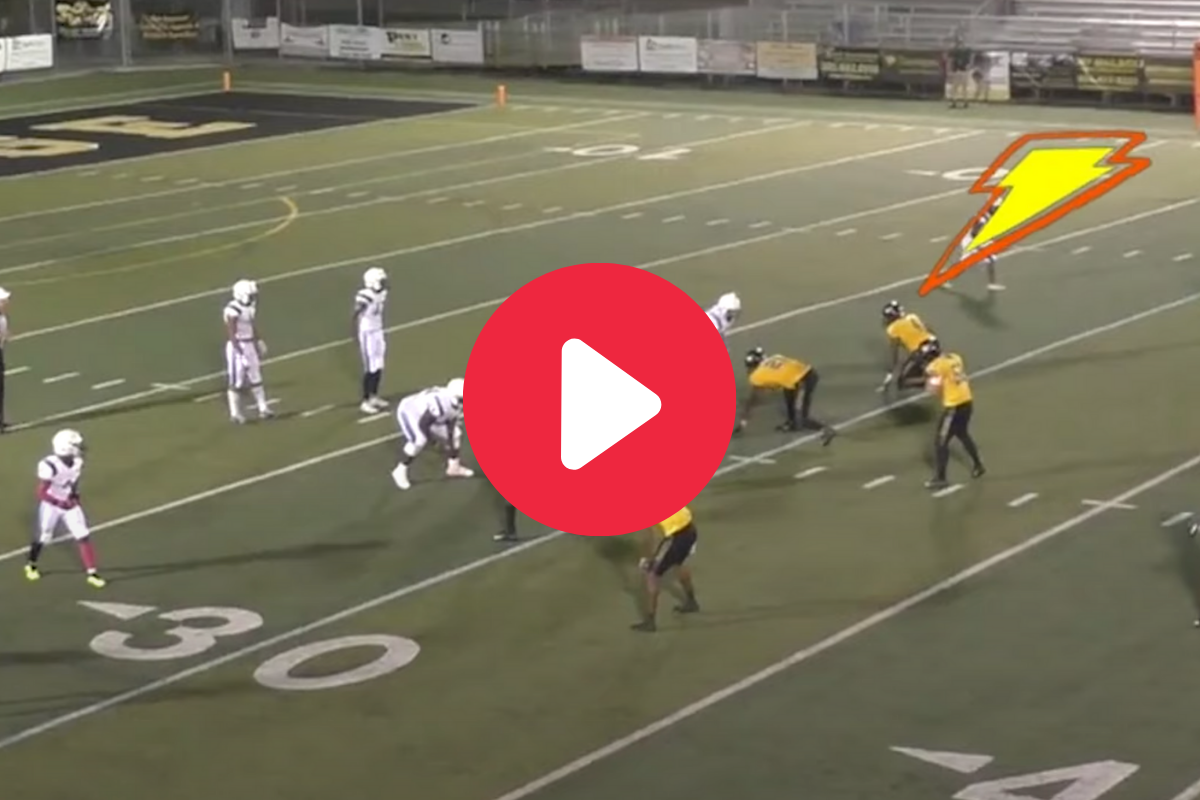 Screenshot from YouTube
Alabama boasts one of the best college football programs in the country. Nick Saban has brought the team to new heights since taking over in 2007 and has shown no signs of slowing down.
The Crimson Tide made an addition to their already exceptional 2021 recruiting class when they signed defensive end Dallas Turner.
Turner originally attended American Heritage High School but transferred to Fort Lauderdale's St. Thomas Aquinas for his senior year. He is more than ready for the college level and will strike fear into the hearts of Bama's opponents.
Dallas Turner Commits to Alabama
RELATED: Alabama's Next 5-Star WR Has Huge Deep Threat Potential
Arkansas, Auburn, Clemson, Florida, Florida State, Georgia, Kentucky, LSU, Miami, Michigan, North Carolina, Northwestern, Ohio State, Oklahoma, Oregon, Tennessee, and Texas A&M all reached out to Turner.
Unfortunately for those other teams, Turner's heart was set on Tuscaloosa.
Alabama is a threat to reach the College Football Playoff year after year, and that sustained success is an added incentive for recruits.
Dallas Turner Highlights
Watching this highlight tape, it's easy to see why scouts are so high on Turner. He is an exceptional pass rusher who bullies his opponents. As a junior, the weakside defensive end accumulated 74 tackles and was named an All-American as a result.
In 2020, he added 13 sacks to his ledger as well.
Turner also has experience as a linebacker, but he will likely remain on the line for the Tide.
The 247Sports Composite is quite high on Turner, calling him the eighth-best prospect in the nation. Initially listed as a four-star talent, Turner has already surpassed that evaluation with his play on the field.
Alabama football doesn't need an introduction to college football fans. The team rosters the most recent Heisman Trophy winner (wide receiver DeVonta Smith) and is a breeding ground for NFL talent.
Dallas Turner hopes to be the next exceptional recruit to make an impact and join the professional ranks.