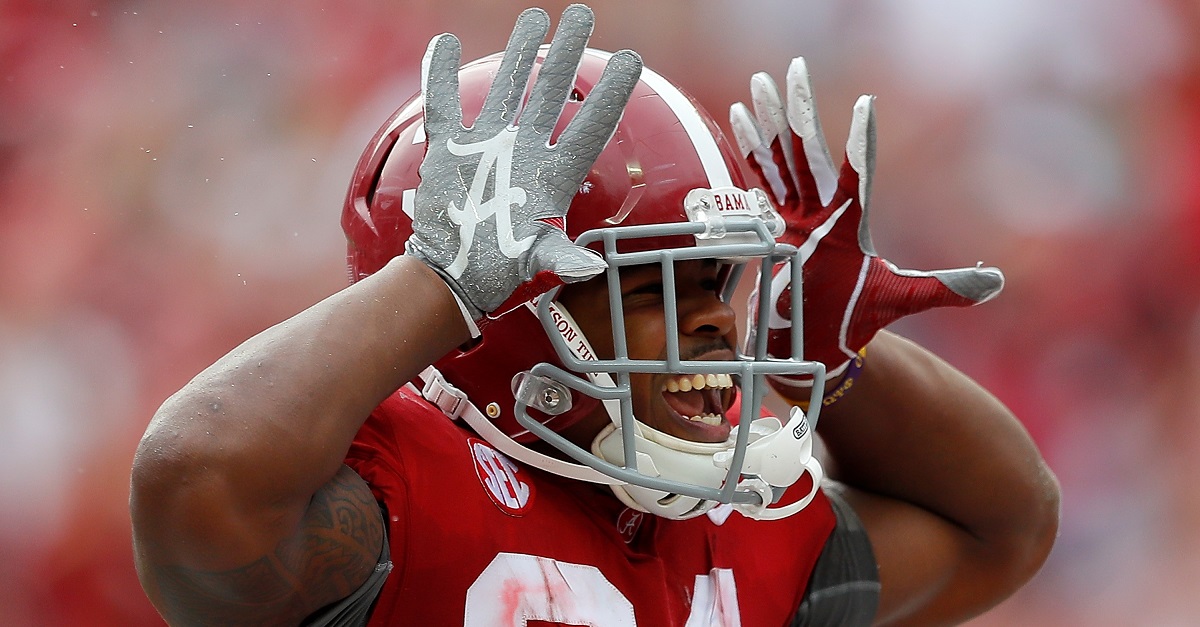 Kevin C. Cox/Getty Images
TUSCALOOSA, AL - OCTOBER 21: Damien Harris #34 of the Alabama Crimson Tide reacts after rushing for a touchdown against the Tennessee Volunteers at Bryant-Denny Stadium on October 21, 2017 in Tuscaloosa, Alabama. (Photo by Kevin C. Cox/Getty Images)
UCF has been spending its offseason claiming national titles and even challenged Alabama to see who should really be holding the trophy. So naturally, when they posted pictures like the ones below, someone was going to have to comment about where their National Championship trophy was hanging out.
The guy to ask the tough questions? Alabama running back Damien Harris. He tweet at them wondering where the trophy was and he definitely wins this round of trolling.
Harris wasn't exactly a hero in the title game, but he did finish the game with two receptions for 21 yards and six rushes for 17 yards, which is more than any UCF player had in a title game in 2017. Of course, UCF was the only team to finish its season undefeated, but that didn't land them the CFP title trophy this year.