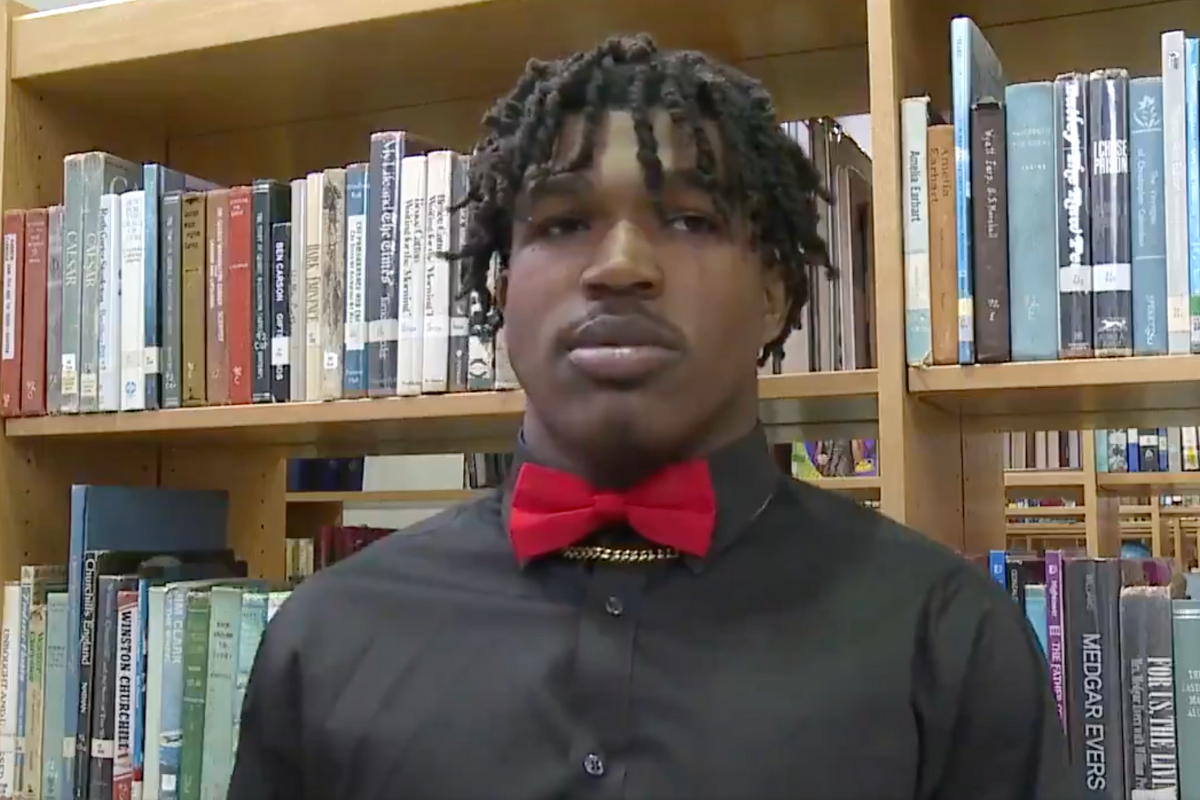 Screenshot from Twitter
The Alabama Crimson Tide are college football bullies. They have a chance to win a national championship every single season and they always attract incredible recruits.
Alabama football doesn't necessarily need the reinforcements to its roster, but Nick Saban and his staff are getting yet another incredible player in Kadarius Calloway.
The former Mississippi State Bulldogs commit changed his mind after his 'Bama offer, and now he is set to wreak havoc in Tuscaloosa.
Kadarius Calloway Commits to Alabama
RELATED: Alabama Snags Nation's No. 3 Safety for 2021 Season
In addition to the Tide and the Bulldogs, four-star athlete Kadarius Calloway received offers from Louisville, Ole Miss, and Southern Miss.
Saban's signee plays all over the field and didn't have a defined role at Philadelphia High School in Mississippi. He lined up as a running back, wide receiver, and cornerback during his tenure there.
SEC teams like Florida, Georgia, LSU are going to have a hard time remaining competitive with Alabama next year. Fresh off a College Football Playoff win against Ohio State, the Tide will be looking to repeat in 2021.
Kadarius Calloway Highlights
247Sports tabs Kadarius Calloway as the No. 4 athlete in the entire 2021 recruiting class, and that praise may even be underselling his ability.
The four-star prospect scored eight touchdowns (five rushing, three receiving) in 2020, and even registered 17 tackles as a defensive back.
Clearly, Calloway's ball skills and athleticism are the traits that stand out in his highlights. He's not quite at that five-star, "can't miss" talent level, but players eager to range all over the field and spend time at different positions tend to get slotted into the lineup sooner rather than later.
As if 'Bama fans needed any more reasons to cheer, they snatched a potential All-American from their SEC competition, too.
Kadarius Calloway is hoping to become a member of the Alabama-to-NFL pipeline, but that is still a few years away.