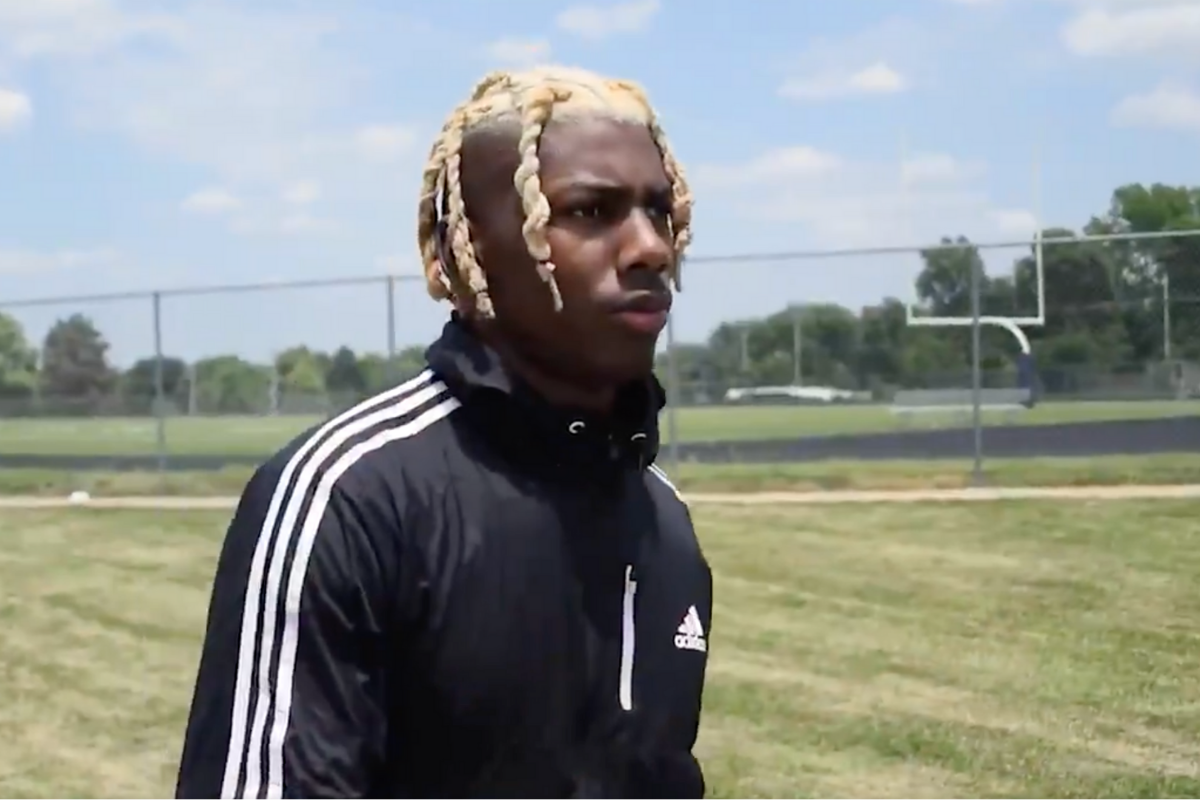 Screenshot from Twitter
Dasan McCullough is an explosive athlete. At 6-foot-5 and 220 pounds, he had plenty of college football offers to choose from, too.
McCollough is son of former Kansas City Chiefs running backs coach Deland McCullough who will get the opportunity to play for an elite program in a couple of years.
The four-star athlete committed to the Ohio State Buckeyes back in August 2020.
Dasan McCullough Commits to Ohio State
RELATED: 4-Star Safety Boosts Ohio State's New-Look Secondary
It wasn't just the Buckeyes who reached out to Dasan McCullough.
Other exceptional programs such as Alabama, Clemson, Florida, Florida State, Indiana, Kansas, LSU, Miami (OH), Michigan, Michigan State, Nebraska, Notre Dame, Oklahoma, Texas, Texas A&M, and USC made him an offer as well.
McCullough will get to work with OSU linebackers coach Al Washington in Columbus when he officially joins the 2022 recruiting class.
Along with Gabe Powers and CJ Hicks, the Buckeyes are going to have a terrifying linebacking corps in the years to come.
The Big Ten has run through Ohio State in recent years, and teams like Iowa, Penn State, and Wisconsin are perpetually playing catch-up.
Dasan McCullough Highlights
Dasan McCullough is a four-star recruit for a reason. His versatility has been lauded, and he lays down some of the hardest hits in the entire class.
McCullough started his high school football career at Blue Valley North, where he played cornerback and safety as well. Not many football players can adapt to all of those positions so skillfully, but McCullough has shown he has what it takes.
He will play for Bloomington South High School in Indiana next season after his dad took a job with the Hoosiers.
Dasan McCullough is set to play an important role in head coach Ryan Day's defense in a few years.
While he still has a ways to go, he has NFL potential and will be fun to keep an eye on when he gets to campus.