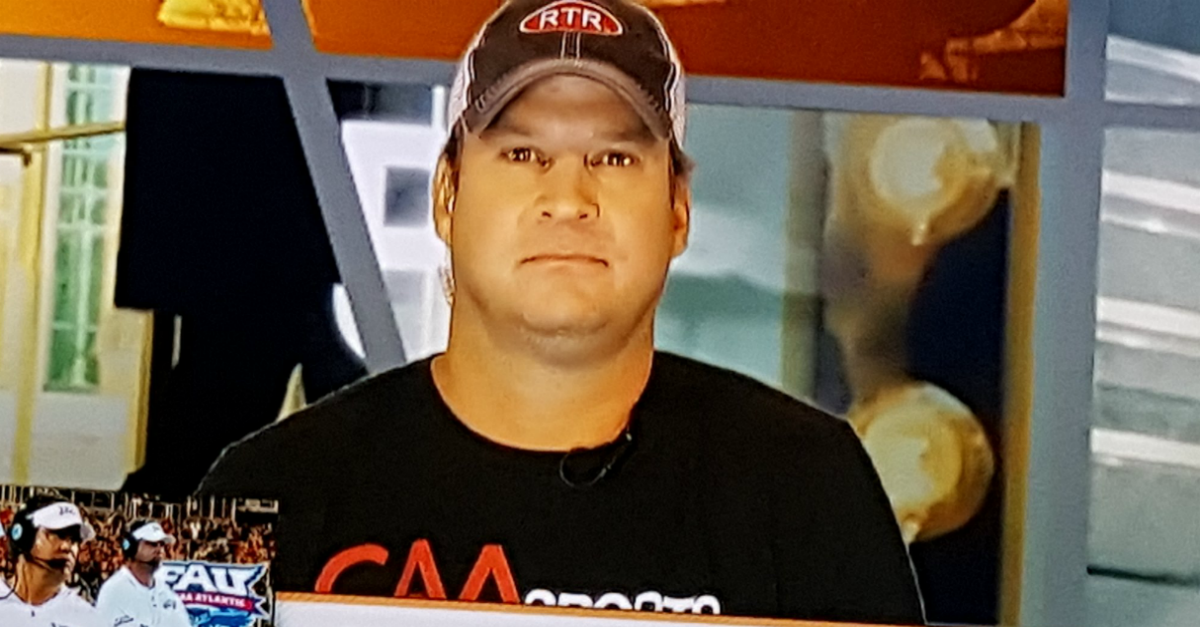 First Take/Screenshot
Lane Kiffin, First Take
If nothing else, Lane Kiffin is the opposite of boring. If anything else, he's currently the head coach of Florida Atlantic after a stint as the offensive coordinator with the Alabama Crimson Tide.
Since his time working for Nick Saban has ended, Kiffin has been using social media as a device to troll his former bosses. While almost all of it seems lighthearted in nature, it still bothers plenty of people who take sports a bit too seriously.
Those people will not be happy with Kiffin this week, as the FAU coach used an appearance on ESPN's First Take to not so subtly troll the Crimson Tide.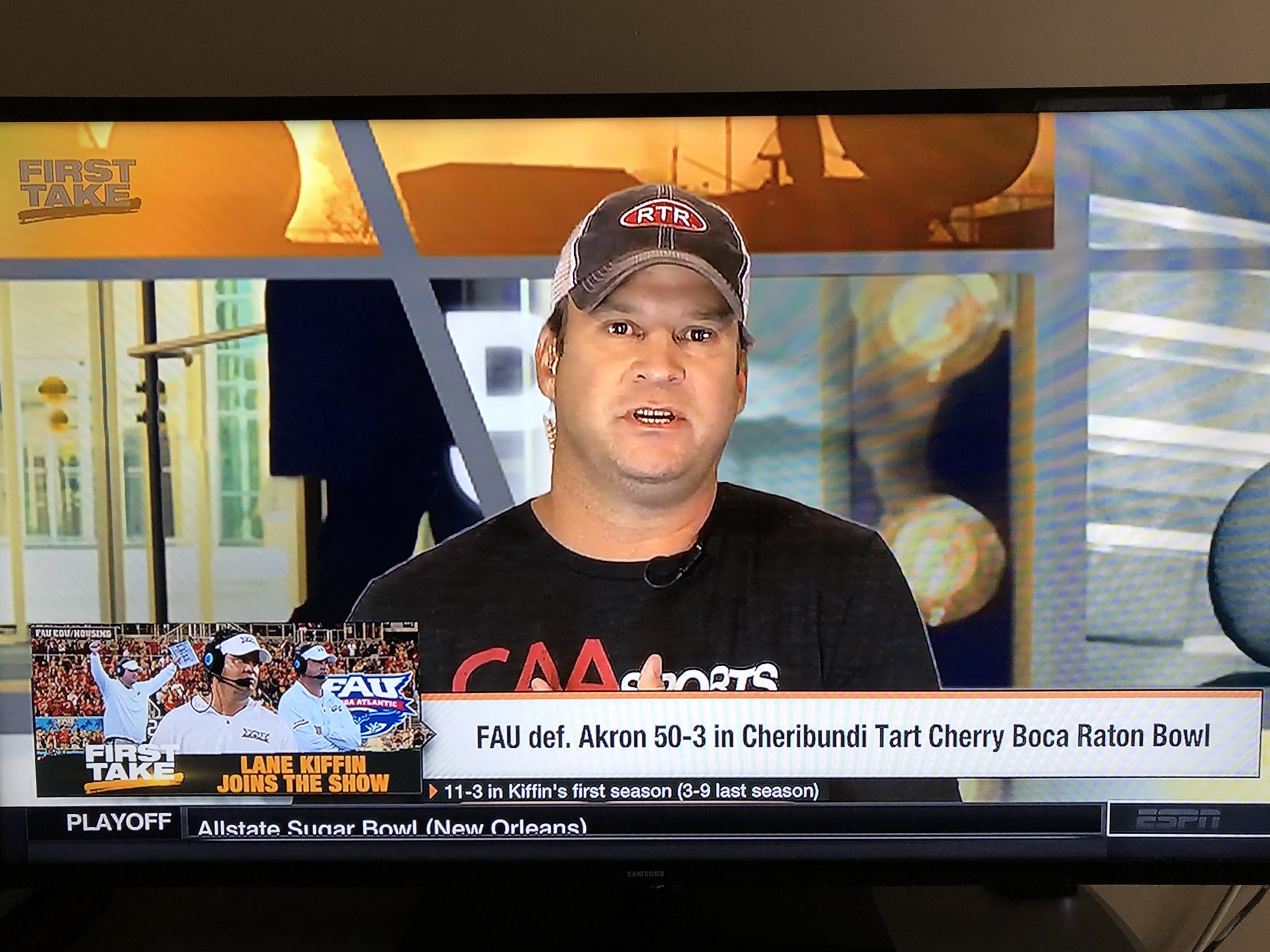 There's a lot to unpack in that picture.
CAA Sports is an agency. Big deal. Coaches who profit off the back of unpaid players do have professional representation. Furthermore, Kiffin is an advocate for paying those currently unpaid players. He might be donning that shirt for the sake of sending a message about that, or even as an ad for players looking to enter the NFL Draft.
Again, whatever. Let's not bury the lede anymore.
That "RTR" hat is something, eh? RTR stands for Roll Tide Roll.
You know Lane Kiffin isn't wearing that hat in support of Saban. While he has gone on the record numerous times in defense of some of his former offensive players at Alabama, it is almost a guarantee he's wearing that hat to get Crimson Tide fans all hot and bothered., especially after their 24-6 win over Clemson in the Sugar Bowl the previous night.
Did it work?