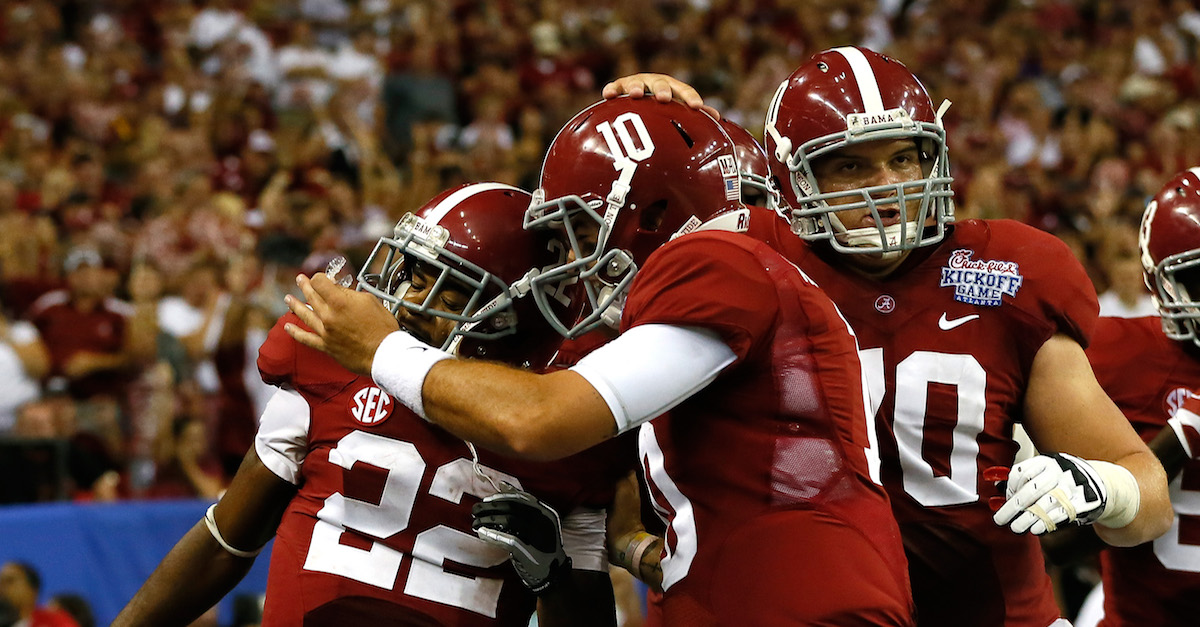 Kevin C. Cox/Getty Images
at Georgia Dome on August 31, 2013 in Atlanta, Georgia.
Former Alabama standout and first round pick Ryan Kelly was carted off the field on Thursday during a practice the Colts had with the Lions. Initially, it was unknown what the injury was, but it turns out that it was a severe foot injury and after trying to rest it for a bit, the Colts have decided to take action.
Kelly started all 16 games last season for the Colts and was one of the steadiest players on the team. He was also part of three national titles while at Alabama. It remains undetermined how much time he might miss if it isn't the entire season.