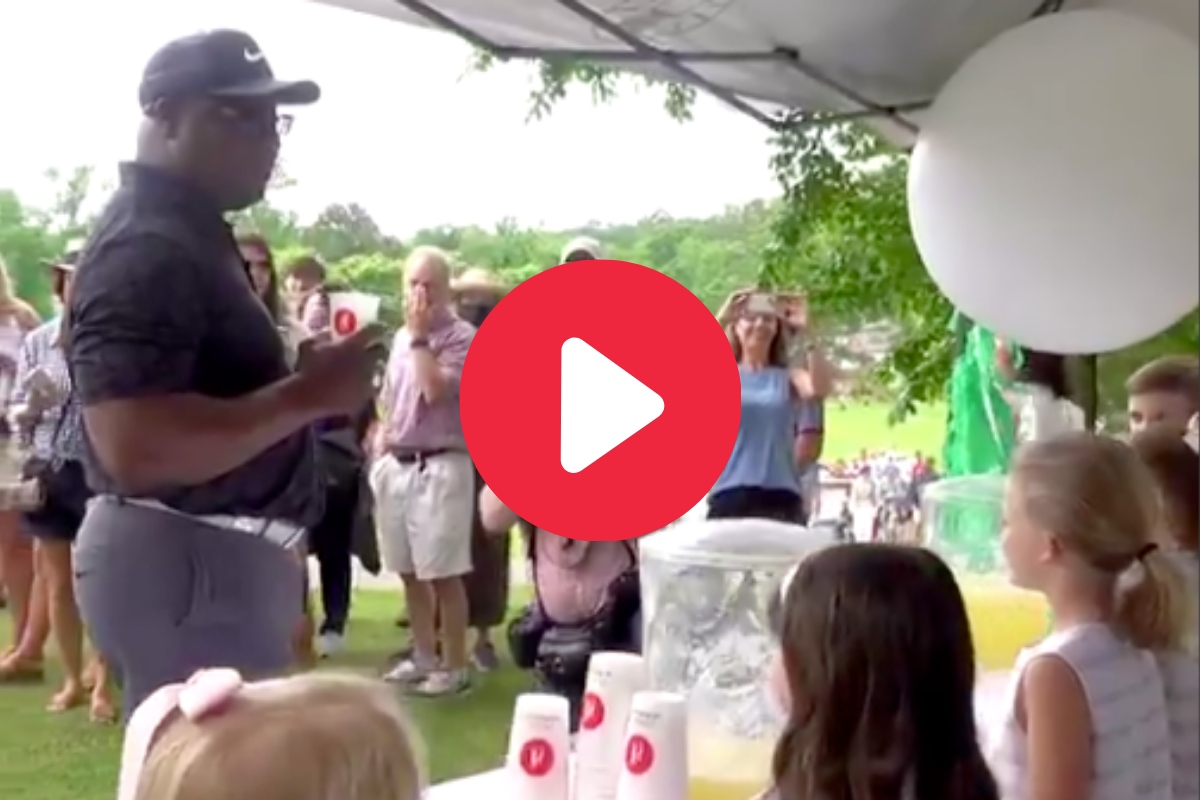 Screenshot from Twitter
Setting up a lemonade stand is a joy for any kid.
You need the sign, the table, the pitcher and cups. Most importantly, you need sugar, water and lemon juice. They call that the triangle offense of summer's finest drink.
The operation can lead to a new bike, a new basketball or a new card memory card to store your 57th NCAA Football dynasty.
First, you have to focus on the product. Especially if Bo Jackson is a customer.
Bo Jackson Tips Kids $100 For Lemonade
RELATED: Charles Barkley?s New Golf Swing is No Longer a Nightmare
The Auburn football legend was playing in the pro-am ahead of the PGA Tour Champions Regions Tradition at Greystone Golf & Country Club Founders Course in Birmingham, Alabama. The sun was beating down and he was parched, so he made a little pitstop at the lemonade stand in between watching Charles Barkley's new and improved golf swing.
He approached the kids with clear expectations:
"If it's good, I?ll give you something. If it?s not good, I?m gonna walk off, I?m gonna be mad, OK?? the NFL Pro Bowl running back joked.
He took his first sip and kept drinking. And kept drinking. And kept drinking until the cup was empty.
"That was awesome," he said refreshingly.
Bo knows his lemonade.
The college football icon pulled out a bill and put it on the table. It took a second for the moment to hit the young entrepreneurs.
"Wait, a hundred???" one kid exclaimed.
A hundred bucks to a kid might as well be a million. You stick that sucker in your night stand and only use it for a special purchase.
However, these kids had better intentions. The proceeds from the lemonade stand were going to the Children's of Alabama Hospital.
The kids told Bo they had three years of experience making lemonade, which is basically a lifetime. If they keep up the recipe they served the 1985 Heisman Trophy winner, they'll have plenty of satisfied customers.