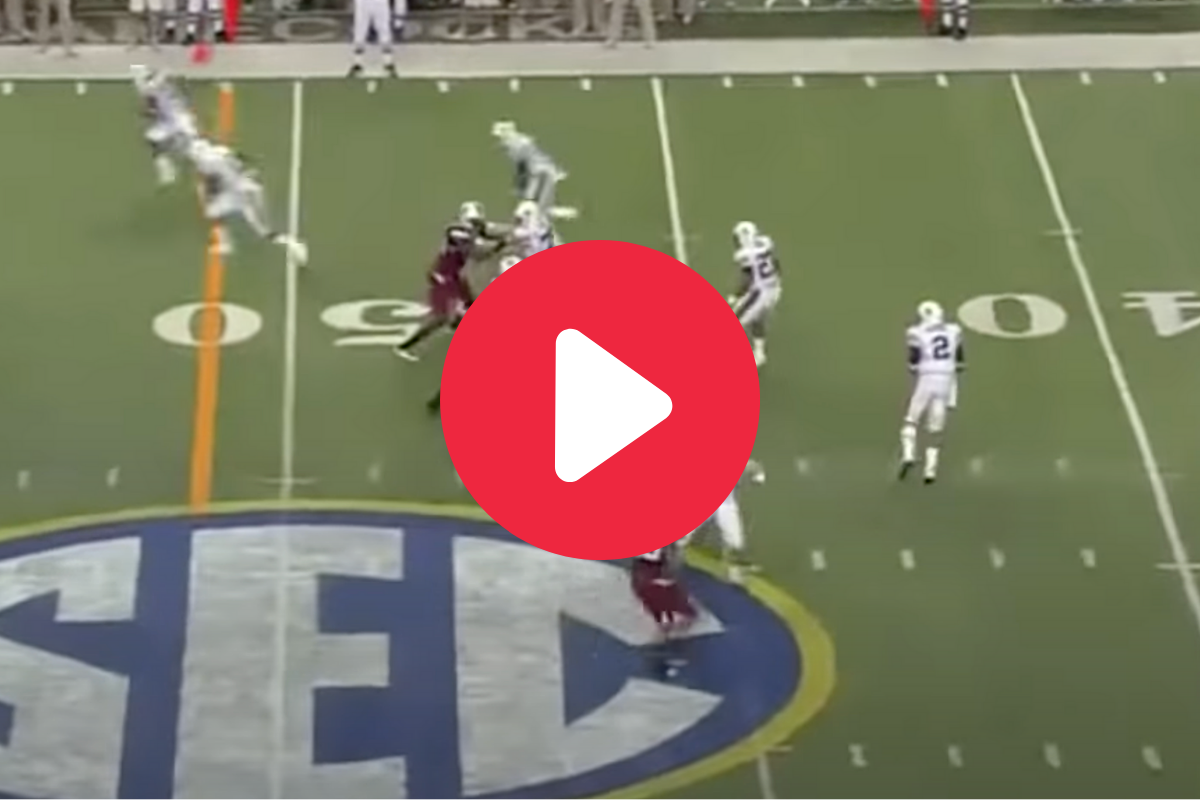 Screenshot from YouTube
The 2010 SEC Championship game wasn't even close. Led by gifted quarterback Cam Newton, the Auburn Tigers dismantled the South Carolina Gamecocks, 56-17, before going on to win the BCS National Championship Game against Oregon that year.
With just seconds to go in the first half of the SEC title game, however, Auburn only led by a small margin of 21-14. Newton used the final play of the second quarter to bury South Carolina and kill any momentum on a 54-yard Hail Mary to Darvin Adams.
Yeah, Cam Newton had a cannon.
Cam Newton's Hail Mary vs. South Carolina
RELATED: Cam Newton's TD Catch Introduced "Super Cam" To The World
Cam Newton calmly rolled right, away from the pressure, and then heaved one into the end zone where it was tipped up and caught by Darvin Adams. The Tigers put their foot on the gas in the second half and rolled past the Gamecocks with ease to become kings of the SEC that season.
"You practice that about every other week," Malzahn told AL.com postgame. "I think we ran it once or twice early in the year. Cam threw a great ball. I think T-Zach [Terrell Zachery] tipped it up like he's supposed to do. Darvin made a great play. That was a big play. It took a lot of pressure off us going into the locker room at halftime."
"Super Cam" made everything look easy in his lone year on The Plains. His "Heisman Moment" touchdown run against LSU may have been the most impressive. The "Camback" against Alabama and his touchdown catch (he really did it all) against Ole Miss only cemented himself as an Auburn legend.
This Haily Mary in the SEC Championship Game was just another day at the office for the great Cam Newton.