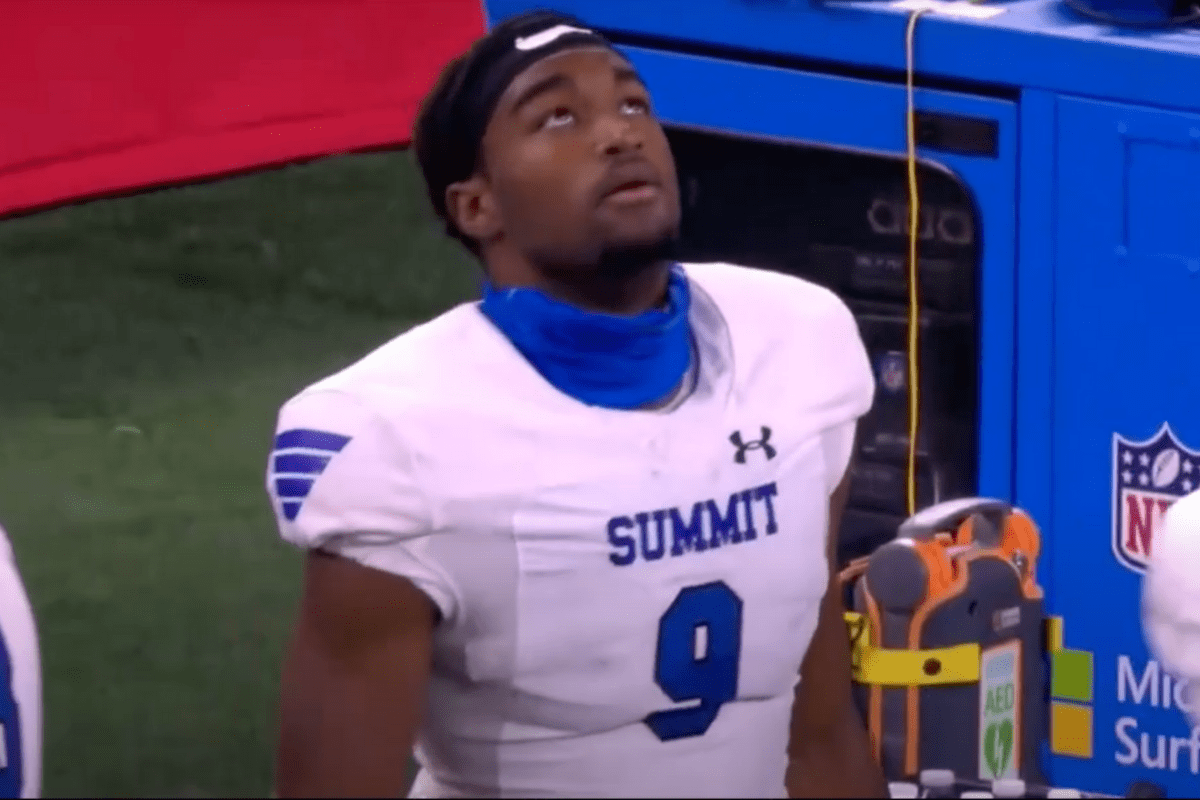 Screenshot from YouTube
High school football stats are always fun to look at. The numbers that certain players put up can be absurdly high, and even a casual fan could realize that the offense runs through one particular guy. Wide receiver Hal Presley is one of those guys.
Playing at Mansfield Summit High School in Arlington, Texas, Presley accrued a ridiculous amount of receiving yards and touchdowns.
Many college programs were interested in him, but Presley decided to commit to the Auburn Tigers' 2021 recruiting class.
Hal Presley Commits to Auburn
RELATED: Auburn Signs 300 Pounds of Pure Force for Next Season 
Hal Presley also received offers from programs like Arizona, Arkansas, Baylor, Houston, Illinois, North Texas, Oklahoma State, Ole Miss, TCU, Texas, Tulsa, USC, and Utah.
As you can see, there are a lot of schools from the state of Texas here, but Presley left Arlington to prove himself in the SEC. Auburn football has a new look, and Bryan Harsin and his coaching staff have work to do.
Signees like Presley can help to make the offense more explosive. Perhaps we will see the Tigers reach the top of their conference in the next few seasons, though Alabama may have something to say about that.
Hal Presley Highlights 
Hal Presley has a gift when it comes to reaching the end zone.
In three seasons with the Jaguars, he totaled 2,493 receiving yards and 30 TDs. Those stats may not be exciting on their own, but Presley did that while only catching 115 balls. He averaged one touchdown every 3.83 receptions.
Regression may be coming at the college level, but that is simply astounding.
Hal Presley reached the playoffs with the Mansfield Jaguars twice, and he will get even more experience in important games with Auburn.
The Tigers may be re-tooling, but there is a lot of potential with this team, especially if Presley's nose for the end zone translates to the NCAA.