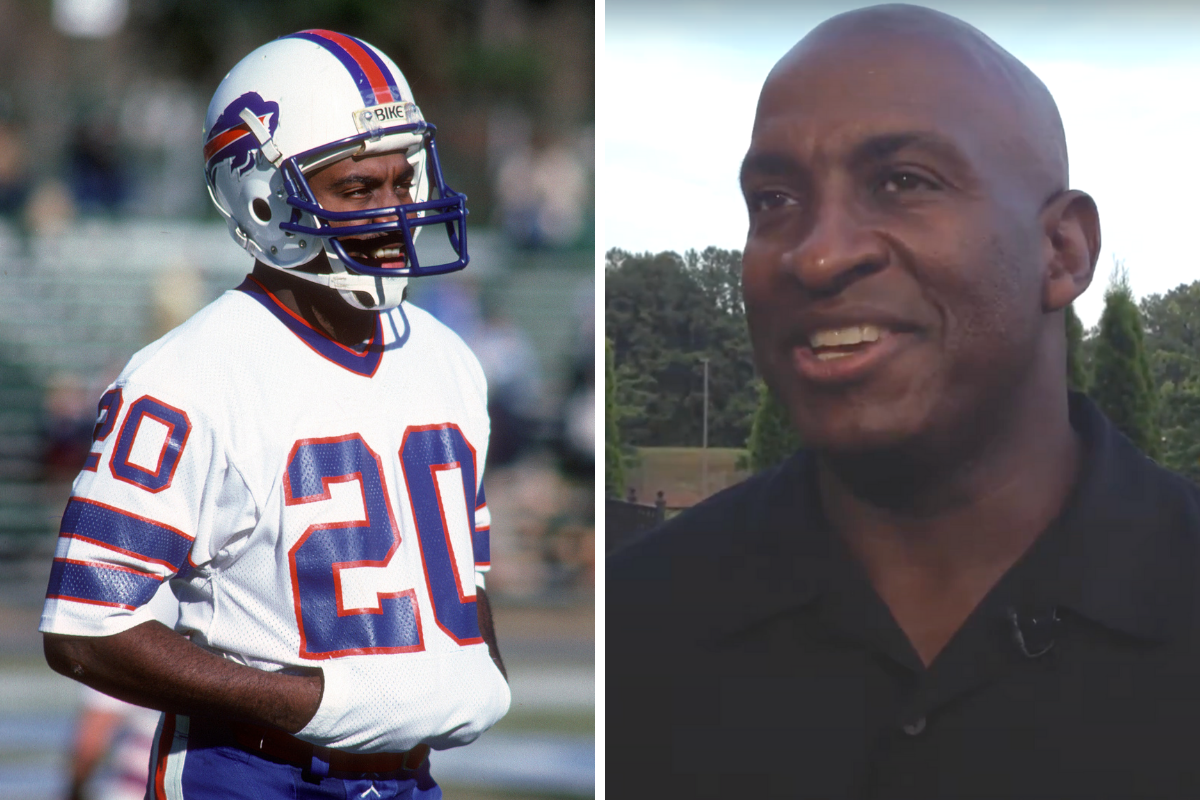 Photo by Focus on Sport/Getty Images (left), Screenshot from YouTube (right)
Joe Cribbs was a late bloomer.
As an underclassman at Auburn University, the running back didn't see the field much. That all changed in his junior and senior seasons, when Cribbs' production nearly doubled.
His breakthrough turned into a successful pro career and later a career in the front office of semi-pro football leagues.
Cribbs made fans in Auburn and Buffalo cheer, but where is the 64-year-old now?
Joe Cribbs Football Career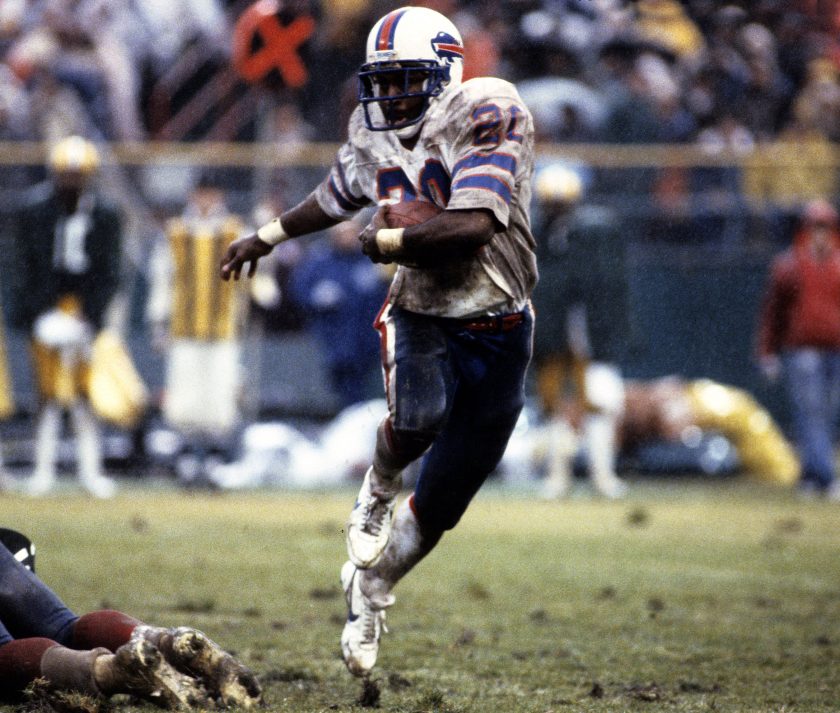 Cribbs was born in Sulligent, Alabama on January 5, 1958. He graduated from Sulligent High School and chose to play college football in his home state under Auburn head coach Doug Barfield.
The American football player accumulated 3,368 yards and 34 touchdowns on the ground for his career. He also caught 30 passes for 268 yards and a score.
Cribbs ran with speed and power out of the backfield. This combination, along with his output in college, made him an attractive prospect.
RELATED: Reggie Slack Won 2 SEC Titles at Auburn, But Where is He Now?
The Buffalo Bills selected the Auburn back with the first pick of the second round (29th overall) in the 1980 NFL Draft. He immediately exploded onto the scene with 1,185 rushing yards, 415 receiving yards, and 12 touchdowns in his rookie season. His performance earned him the 1980 AFC Rookie of the Year.
The back who barely missed being a first-round pick made the Pro Bowl in three of his first four seasons, running all over teams like the New York Jets and San Diego Chargers.
The rusher wasn't exactly thrilled to play in the cold city in western New York. He signed a contract with the Birmingham Stallions of the USFL in the summer of 1983. He inked the deal with one year remaining on his Bills contract.
The contract dispute was brought to court. The Bills argued for a clause in his contract that prevented him from signing with another NFL team. However, the clause didn't mention anything about USFL teams, since the league hadn't been formed then.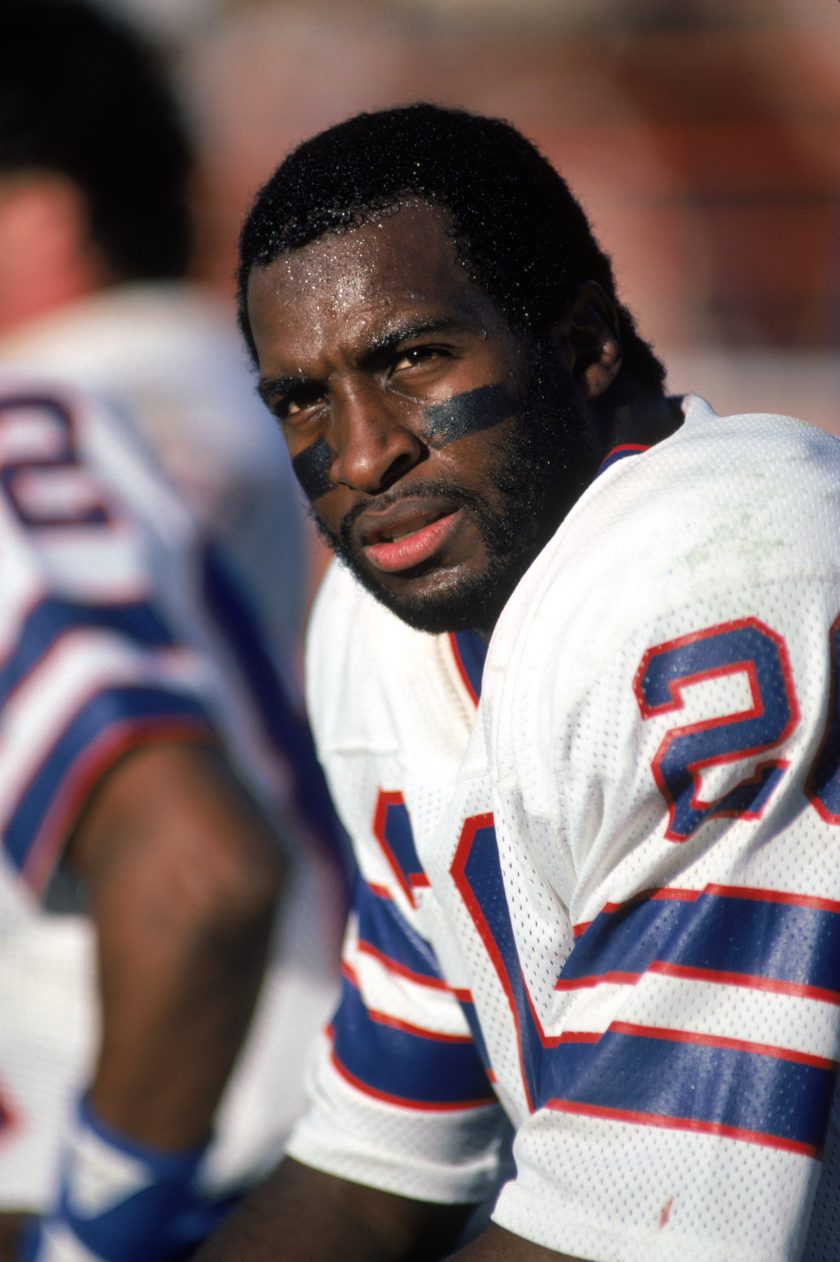 That's a key lesson to anyone wanting to leave their current job. Finagle your way around a clause by taking a job that hasn't been invented yet.
The judge ruled in Cribbs' favor, and he played the 1984 and '85 seasons in Alabama. The USFL folded after the 1985 season, which took place in the spring. Cribbs played for the Bills in the fall.
Cribbs finished his career with the San Francisco 49ers, Indianapolis Colts and Miami Dolphins before retiring in 1988. He ran for 5,356 yards on 1,309 rushing attempts and scored 27 touchdowns in eight seasons. The Sulligent native reached the playoffs four times but never made it to the Super Bowl.
The retired National Football League player was inducted into the Alabama Sports Hall of Fame in 1991.
Joe Cribbs Now
According to his LinkedIn, Cribbs has worked as an insurance advisor/consultant since 1998.
In an interview with buffalobills.com in 2019, Cribbs talked about his post-retirement professional life:
"For the last maybe 20-something years, I've been in the financial services industry," Cribbs said. "Primarily, on the insurance side of setting up supplemental retirement plans for guys, for individuals. I do all types of insurance — business, personal, everything on the insurance side. That's pretty much what I've done since I retired. I did some other things that were not really lasting…"
The former pro football player was set to serve as the president of Team Alabama of the All-American Football League (AAFL) but the league never played a game. Cribbs was then named commissioner of the United National Gridiron League (UNGL), which failed to get off the ground as well.
Cribbs' LinkedIn also mentions he founded Pro Sports Business Network, a wealth management, insurance, and financial planning company for pro athletes to prepare them for life after their respective sports.
Cribbs juked SEC and NFL linebackers out of their socks, and for that, he'll always be a legend.
Related Videos