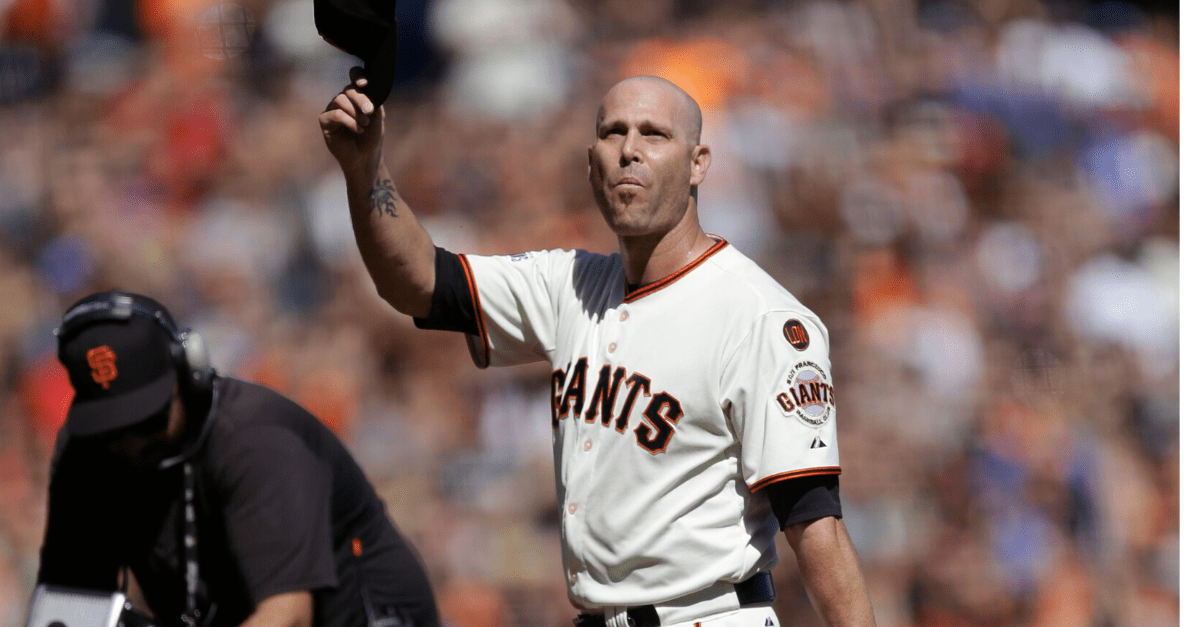 AP Photo/Ben Margot
Auburn University is home to a number of SEC legends and famous alumni. Jimmy Buffett learned to play guitar so he could meet girls there, Bo Jackson showcased his incredible athleticism there and Charles Barkley became a rebounding champ for the Auburn Tigers.
Auburn baseball deserves some recognition as well. Founded in 1895, the program is currently led by head coach Butch Thompson and has featured MLB stars like Hall-of-Famer Frank Thomas, Josh Donaldson and Tim Hudson at Plainsman Park. Now, the program is welcoming back one of those legends as an assistant coach.
Hudson, a 17-year MLB pitching veteran who won 223 games in the pros, was named Auburn's pitching coach this week. The former Auburn All-American led the Tigers to a NCAA College World Series appearance and won SEC Player of the Year honors in 1997.
Former Auburn pitching coach Steve Smith left to become the head coach at Tennessee Tech, and Thompson picked up the phone to call Hudson. It appears Tim and his wife, Kim Hudson, are thrilled to be back.
Tim Hudson Named Auburn Baseball Pitching Coach
"I appreciate Coach Thompson for giving me the opportunity to join the great coaching staff at Auburn baseball," Hudson said in a school release. "I'm thrilled to have the chance to work with these young men and help them build on a successful and memorable 2019 season.

"There's no doubt that we have a great pitching staff, and I'll do my best to get to know each of those pitchers to help them be as successful as they can be, both on and off the field," Hudson added. "I'm excited about getting started, and I'm grateful for this chance to rejoin the Auburn baseball family. I can't wait to put that Auburn uniform on again."
Hudson cemented himself as a legend at Auburn and in the state of Alabama. He both pitched and played outfield for the Tigers. In 1997, he went 15-2 with a 2.97 ERA on the mound and hit .396 with 18 home runs and 95 RBIs. The Consensus All-American became the first player to earn First Team All-SEC honors at two positions in the same season.
After two years at Auburn, Hudson was drafted by the Oakland Athletics in the sixth round of the 1997 MLB Draft. The four-time All-Star spent his career with the A's, Atlanta Braves and San Francisco Giants and became a World Series champion in 2014 as a member of the Giants. Hudson was inducted in the Braves Hall of Fame in 2018.
Born in Columbus, Georgia, Hudson played high school baseball for Glenwood School in Phenix City, Alabama. Considered undersized, he began his college baseball career at at Chattahoochee Valley Community College, where he excelled and led the school to a AJCCC Division II championship.
In April of 2019, Hudson re-enrolled at Auburn to earn the degree he never finished.
Hudson will be tasked with help leading Auburn's baseball team back to Omaha for the College World Series. The Tigers finished 38-28 and played in the CWS last year for the first time since 1997, losing to Mississippi State and Louisville.
Auburn enters the 2020 season at No. 8 in the NCAA preseason top 25 teams behind SEC teams No. 1 Vanderbilt, No. 5 Mississippi State and No. 7 Arkansas. Georgia slots in at No. 13, LSU at No. 17 and Texas A&M at No. 21.