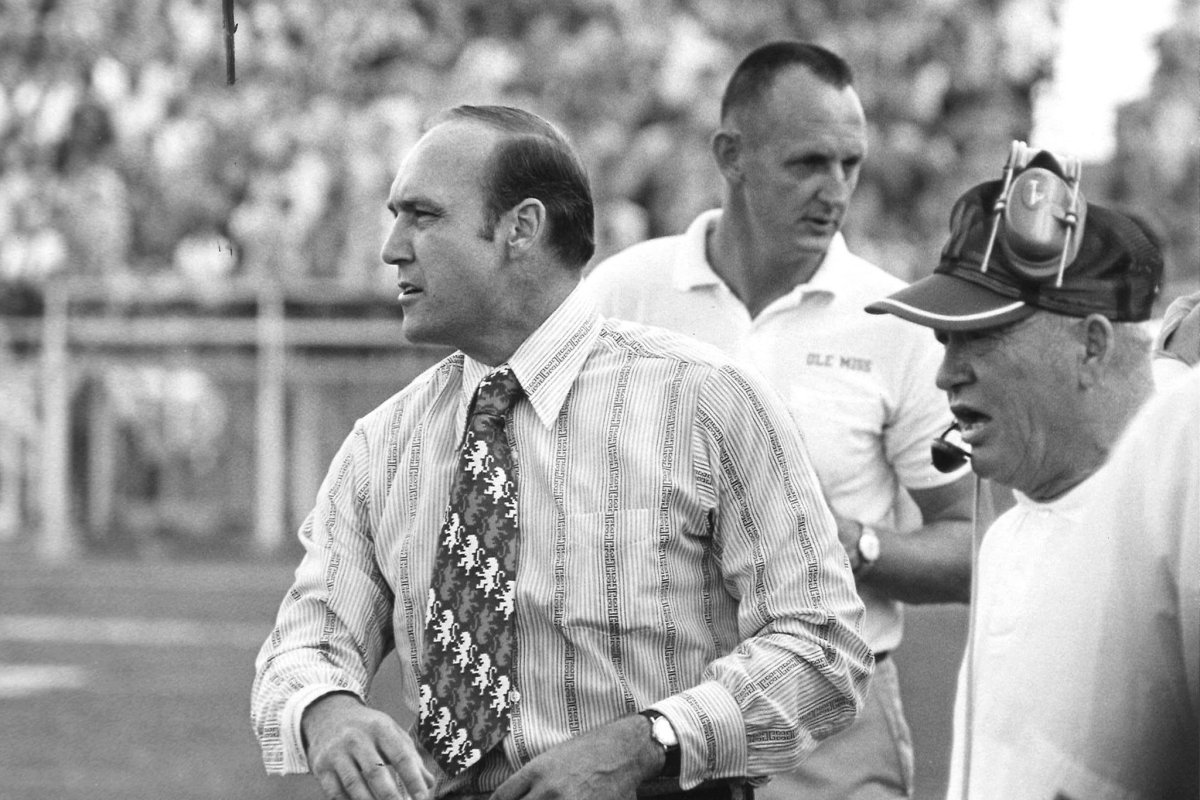 Ole Miss Sports
OleMissSports.com
Former Ole Miss head football coach Billy Kinard died at his home this week after an extended illness. He was 84.
Kinard bled Rebels red and navy blue his entire life. As a player in the 1950s, Kinard played defensive back and halfback for Ole Miss, winning the SEC championship in 1954 and 1955. Kinard played in two Sugar Bowls and won the 1955 Cotton Bowl while playing for Ole Miss legend Johnny Vaught.
Selected with the 25th pick in the second round of the 1956 NFL Draft, Kinard's professional career lasted only four years; the first with the Cleveland Browns, 1957 and 1958 with the Green Bay Packers, and his final year in 1960 with the Buffalo Bills.
Kinard was named head football coach at his alma mater in 1971, after his brother, Collegiate and Pro Football Hall of Famer Frank "Bruiser" Kinard, was named Athletic Director at Ole Miss. In his first season, Kinard's Rebels posted a 10-2 record, a Peach Bowl win over Georgia Tech, and finished the year No. 15 in the AP rankings. Following a 5-5 season in 1972, and a 1-2 start in 1973, both Kinard brothers were fired. Johnny Vaught returned to fill the vacated positions as both head coach and athletic director.
Vaught's career coaching record at Ole Miss is 190-61-12. He's the winningest coach in program history. Kinard never received another head coaching job.
Billy Kinard coaching career as an assistant spanned 20 seasons, with stops at Auburn, Florida, Georgia, Arkansas and Gardner-Webb at the collegiate level; he also coached defensive backs in the National Football League with Green Bay, Cleveland, and New England before retiring following the 1980 season.
Kinard was born in Jackson, Mississippi and died in Fort Payne, Alabama. The south was in Coach Billy Kinard's blood his entire life, but he'll always be remembered for his contributions to the Southeastern Conference, the University of Mississippi, and Ole Miss football.