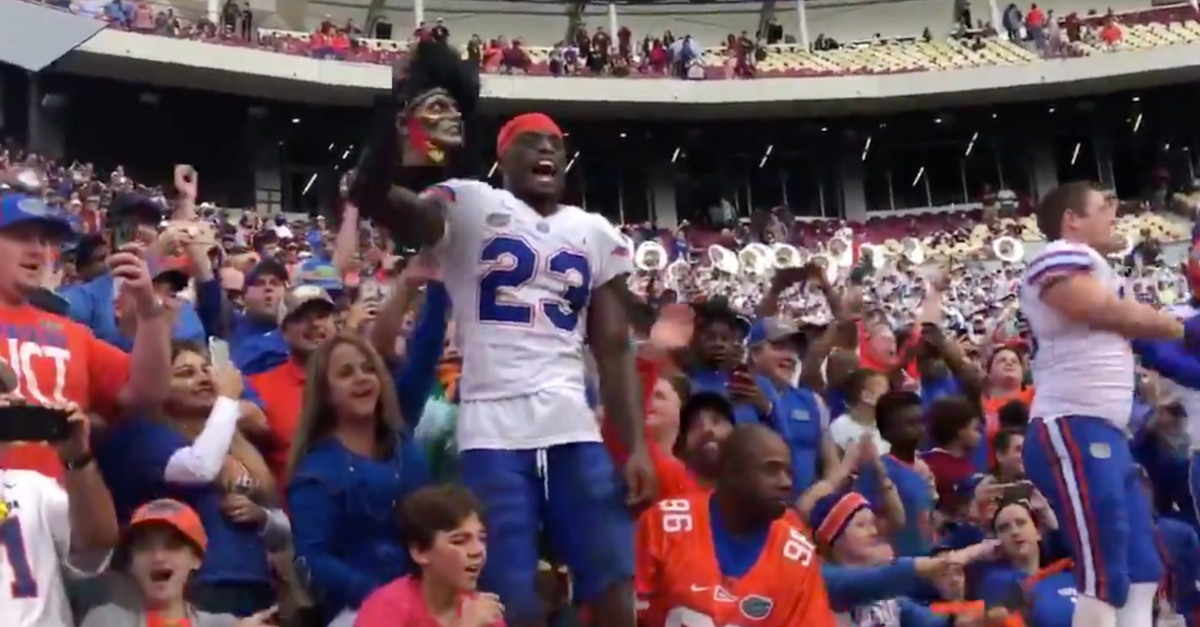 Twitter: @NickdelaTorreGC
Every team has that one player. You know, the one who gets under everyone?s skin. He ruffles feathers and doesn?t care about your opinion. The Jacksonville Jaguars have Jalen Ramsey. Joel Embiid provides enough smack talk for the entire Philadelphia 76ers team. And everyone knows 49ers cornerback Richard Sherman fits this bill, too (right, Michael Crabtree?).
For the Gators, that player may very well be Chauncey Gardener-Johnson, who recently announced he will forgo his senior season and enter the 2019 NFL Draft. The cornerback has clearly taken a page or two from his shade-throwing predecessors in former UF corners Jalen Tabor and Quincy Wilson, who while at Florida famously said ?ducks don?t pull trucks? in reference to Tennessee and even started a pregame scuffle with LSU players on purpose.
Following Florida?s 41-14 win over Florida State, Gardner-Johnson could not have rubbed the win in any more than he did. And he had a damn good time doing so, too.
Gardner-Johnson?s festivities included a whole lot of activities, so let?s run through them.
First up: The severed Seminole head. Go ahead and save the picture for yourself or send it to your favorite FSU fan.
Legendary stuff right there. That reminds me of the time former Gators OL David Sharpe trolled LSU?s recently deceased mascot Mike the Tiger after Florida beat LSU on a goal-line stand in 2016.
Anyway, back to the subject at hand. Gardner-Johnson performed some sod angels in the end zone at Doak Campbell Stadium and even asked Dan Mullen?s son to join in. He happily obliged.
Wait, that looks a lot like?
Related: Ranking Every Florida Gators Starting Quarterback Since 2000
Can you blame Gardner-Johnson for wanting a piece of that same field as a memento?
But of course, no rivalry win is complete without planting (or at least attempting to) a giant Gator flag in the middle of FSU?s field. Of course, that didn?t sit too well with Seminoles head coach Willie Taggart, his players or even UF head coach Dan Mullen.
I, for one, already can not wait for next year's game. Oh, and one last thought: Why wasn?t Chauncey mic?ed up for all of this?