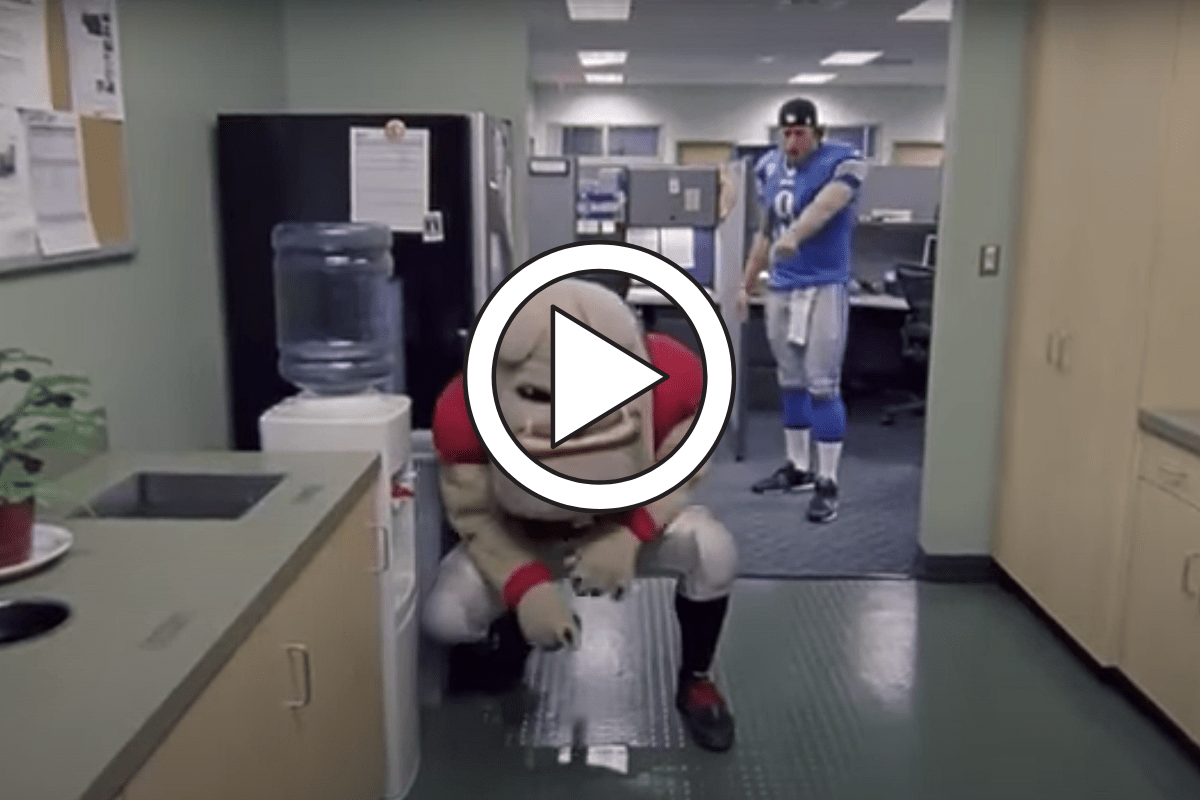 Screenshot from YouTube
Matthew Stafford will forever be a University of Georgia Bulldogs legend. By the time he left Athens, the rocket-armed quarterback had amassed 7,731 passing yards and 51 passing touchdowns before the Detroit Lions selected him with the first overall pick in the 2009 NFL Draft.
While donning the red and black, Stafford not only torched opposing SEC defenses. He made incredible plays that Bulldog fans will remember forever. Does his overtime touchdown that nearly made Alabama fans cry ring a bell? Maybe this ridiculous play fake does.
Since college, Stafford has become a household name among NFL fans. He's starred in plenty of commercials for brands like Dish Network, Bridgestone and Van Heusen, but the best by far was when he teamed up with UGA's mascot for a hilarious SportsCenter ad.
Matthew Stafford Hairy Dawg Commercial
RELATED: Matthew Stafford?s ?Fake Spike? Became a Cowboy Killer
Stafford and Hairy Dawg invaded the SportsCenter studios back in 2012, and they definitely didn't disappoint.
The commercial begins with Georgia's mascot filling up a cup of water at the water jug in the ESPN break room. He spills it on the ground and squats down to begin cleaning it up.
That's when Stafford walks in and catches what looks like Hairy Dawg taking a leak on the floor.
"No! Bad dog! Outside! We've been through this," Stafford yells at him angrily before muttering "disgusting" under his breath.
This commercial apparently wasn't the only one Stafford and Hairy filmed back then. They also shot one of the mascot digging through the garbage for the quarterback's leftovers. Can you blame him?
There have been a number of "This Is SportsCenter" commercials throughout the years. The late Steve Irwin once tackled Albert, the Florida Gators mascot, in one (I know Bulldog fans can appreciate that). Peyton and Eli Manning once gave each other wet willies in another one.
Still, this Matt Stafford commercial remains one of his best.