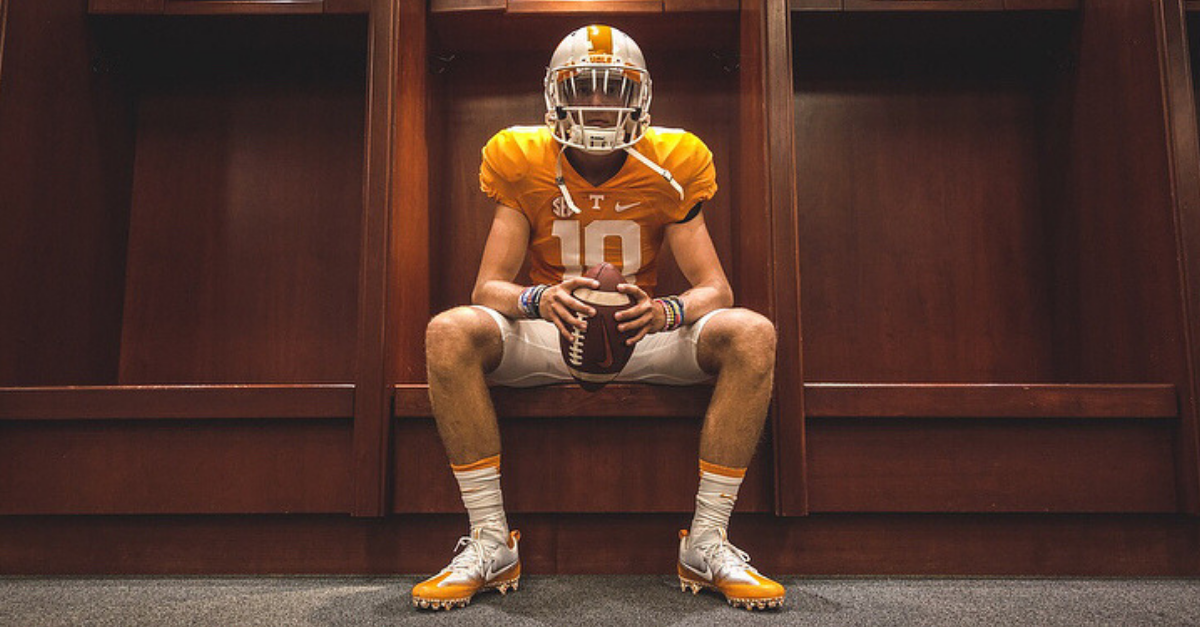 Instagram: brianmaurer10
Instagram: brianmaurer10
As the fall football season rolls along, college programs can sit back and watch prized high school recruits rack up sensational numbers in anticipation for their fall arrivals. Typically, record-breaking performances by Division I athletes come complete with marquee wins against local rivals.
That wasn't the case for Tennessee Volunteers recruit Brian Maurer though, who carried his West Port Wolf Pack team in a shootout loss to the Ocoee Knights, 77-67. In that game, the senior totaled 708 yards of offense and accounted for six touchdowns during the loss in what is becoming an all too familiar scenario for the three-star recruit.
It's not often a high school quarterback completes 34-of-53 passes for 503 yards and three touchdowns, then rushes 15 times for 195 yards and three more touchdowns, yet loses the game. That is, unless you happen to be senior quarterback Brian Maurer.
It was the third time this season Maurer has thrown for more than 400 yards, all of which resulted in West Port losses. That includes the 473 passing yards and six total touchdowns he put on Hagerty in a 52-48 loss earlier this season.
After the Ocoee game, West Port fell to 1-6 on the year despite Maurer amassing a county record for total yardage in the second-highest scoring high school football game in Florida state history.
RELATED: The Best Hype Video of the Year is All About Neyland Stadium
Regardless of the outcomes, the Ocala, Florida is on fire through the team's first seven games of the season. He's completing 65.4 percent of his passes totaling 2,391 yards and 20 touchdown passes. At this rate, Maurer is on pace to break the school and county record for passing yards in a single season.
The 6-foot-3 and 185 pound quarterback is rated as the 17th-best pro style quarterback in the nation according to 247Sports, and he is the only quarterback currently committed to join Jeremy Pruitt's Tennessee Volunteers program for the 2019 recruiting cycle.
Maurer needs some grooming when he finally gets to Knoxville for the 2019 season, but if his senior season is any indication, this kid can sling it with the best of them and could be one for the Volunteers most exciting players in a few years.