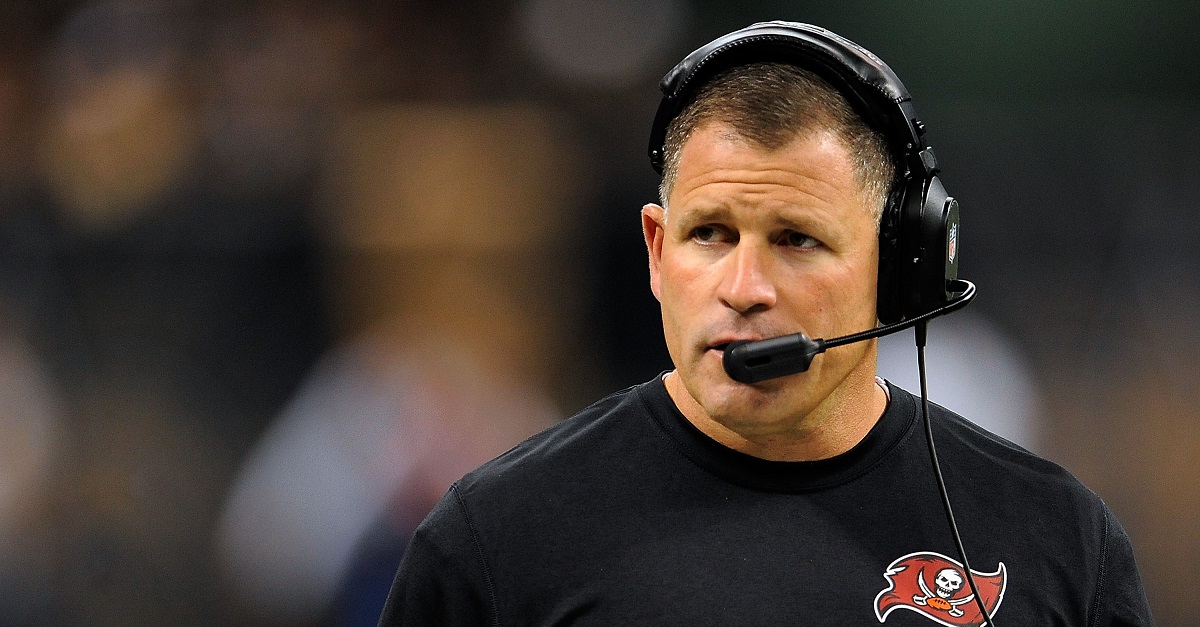 Stacy Revere/Getty Images
NEW ORLEANS, LA - DECEMBER 29: Head coach Greg Schiano of the Tampa Bay Buccaneers watches action during a game against the New Orleans Saints at the Mercedes-Benz Superdome on December 29, 2013 in New Orleans, Louisiana. (Photo by Stacy Revere/Getty Images)
Tennessee fans were out in full force when they heard that Tennessee was reportedly close to hiring Ohio State defensive coordinator Greg Schiano. Fans went to the athletic department and took to Twitter to protest the potential hiring, and it worked as far ass their objective was concerned. The program backed out of hiring Schiano and Yahoo Sports' Pat Forde went after those thought their program was "too good" for the former Tampa Bay Bucaneers head coach.
Here's some of what Forde said in his piece about the whole ordeal:
You people are ridiculous. Not all of you, but the delusional loudmouths who somehow think a program with a 62-63 record over the last decade is too good for Schiano. The internet vigilantes who want to bully their way into running the school?s coaching search. The piling-on politicians. The protesters. The rock painters. The rubes who still are waiting for Jon Gruden to slide down the chimney.
He certainly didn't mince words with that insult to the fan base and made his opinion on the matter quite clear. He also went on to say that the people getting up in arms about the Penn State testimony regarding Schiano were "disingenuous liars" and that really their issue was that he wouldn't win them an SEC title.
[h/t SEC Country]