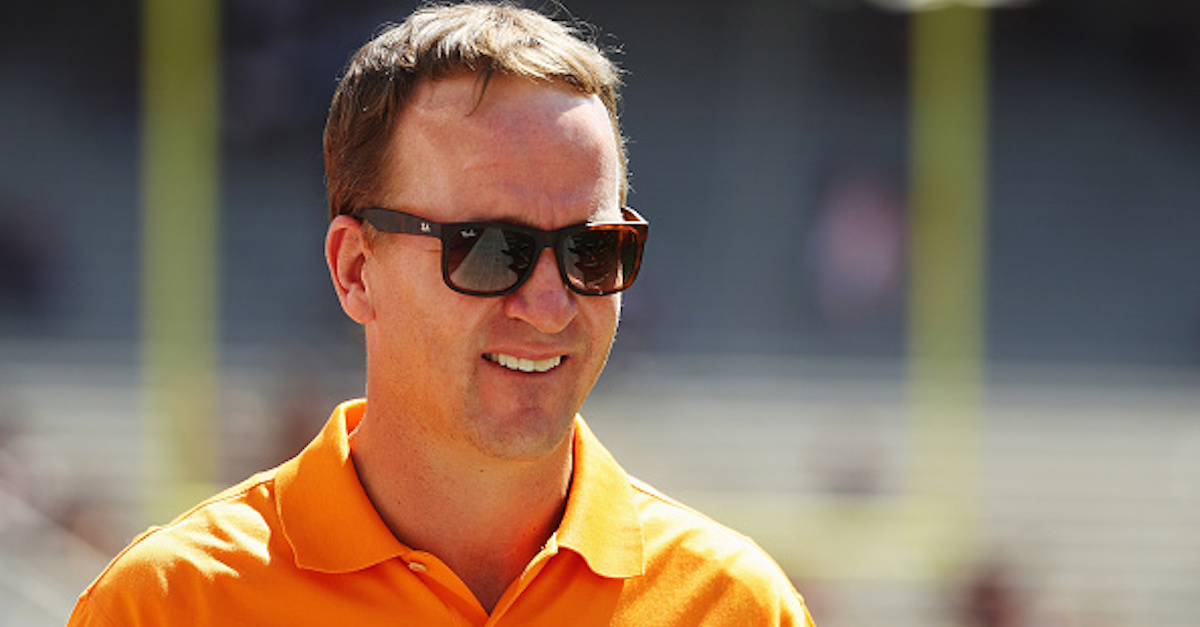 Scott Halleran/Getty Images
COLLEGE STATION, TX - OCTOBER 08: Former Tennessee Volunteers quarterback Peyton Manning walks across the field prior to the start of their game against the Texas A&M Aggies at Kyle Field on October 8, 2016 in College Station, Texas. (Photo by Scott Halleran/Getty Images)
Former Tennessee and NFL quarterback Peyton Manning discussed the current state of his alma mater's football program during a news conference for his College Football Hall of Fame enshrinement on Tuesday, via the Associated Press.
"Obviously, it's been a difficult time but I know what Tennessee is capable of being, it's what it was when I was in school there," Manning said. "I've been a devout supporter and always will be and look forward to hopefully getting it back to where it was back when I was in school. Great place."
Manning, who will be inducted on Tuesday night, has been reported to have a key role in the Vols' ongoing coaching search. The former quarterback confirmed that he's taking on several roles for the UT football program, as he's done throughout his NFL career, especially with his former coach, Phillip Fulmer, serving as the university's new athletic director.
"Donor, supporter, fan, all of the above, what I've always been," he said. "I've always supported ? obviously Coach Fulmer was my coach ? but supported every coach we've ever had: Lane Kiffin, Derek Dooley, Butch Jones. And I look forward to supporting whoever our next coach is. It's a role I take very seriously."
Tennessee fired former head coach Butch Jones in November prior to the end of a season in which the team finished with a 4-8 record, its worst in school history. The Vols have since experienced a well-documented coaching search this offseason that can be best described as "tumultuous."
Multiple reports claimed Tennessee was ?finalizing a deal? with Ohio State defensive coordinator Greg Schiano last month, which resulted in protests by fans through social media and on UT?s campus and forced the agreement to fall through.
Former athletic director John Currie, who conducted the majority of the search so far, was fired and replaced by Fulmer on Friday after just eight months on the job.