The Texas A&M Aggies compete in the West Division of the Southeastern Conference (SEC). The SEC conference is a part of the NCAA Division 1's Football Bowl Subdivision (FBS). Prior to 2012, the team was affiliated with the Big 12 Conference.
Known as the Agricultural and Mechanical College of Texas, the school was founded in 1876 and less than two decades later it formed its first football team. The area of campus known as Kyle Field was created in 1905. Currently, Kyle Field has a capacity of 102,733. The field was named after Edwin Jackson Kyle, the university's former athletic council president. Aggie John David Crow secured a Heisman Trophy in 1957, followed by Johnny Manziel in 2012. Other notable Aggies include Yale Larry and RC Slocum. Texas A&M's students became known as Aggies in the 1920s, but it didn't become the official nickname until 1949. Students were previously referred to as "Farmers." Students are also known as the 12th Man. Tradition holds that students stand during football games, ready to play in the game if they're needed. Texas A&M rivals include the LSU Tigers.
Stay tuned to this FanBuzz page for breaking news about the Texas A&M University's Aggies, including updates regarding the coaches, players, season schedules and more. This page is dedicated to the Aggies football team, but FanBuzz has pages dedicated to several SEC schools and other Power Five members, making it easy for casual and diehard fans to stay up to date throughout the season and beyond.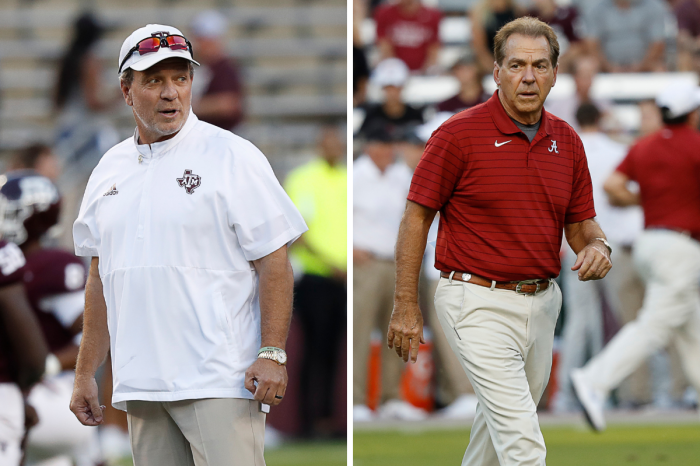 Alabama
Why the Nick Saban-Jimbo Fisher Drama Created College Football's Hottest New Rivalry
There will be no love lost between Nick Saban and Jimbo Fisher when the Alabama Crimson Tide and Texas A&M…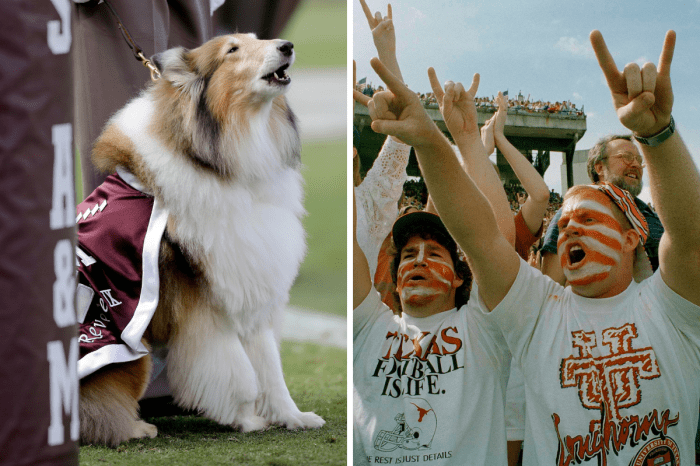 Texas A&M
Texas A&M's Mascot Kidnapping Was a Rivalry Prank Gone Wrong
The best college football mascots are live mascots. Change my mind. From the adorable Uga the bulldog that roams the sidelines on University of…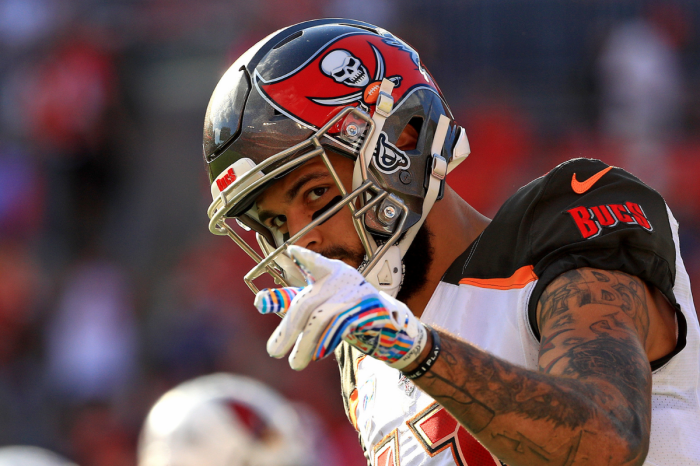 Texas A&M
Mike Evans Once Donated $40,000 in Scholarships to Texas A&M University
The best part about sports aren't the conference titles and national championships a team delivers. (Although those are pretty nice,…