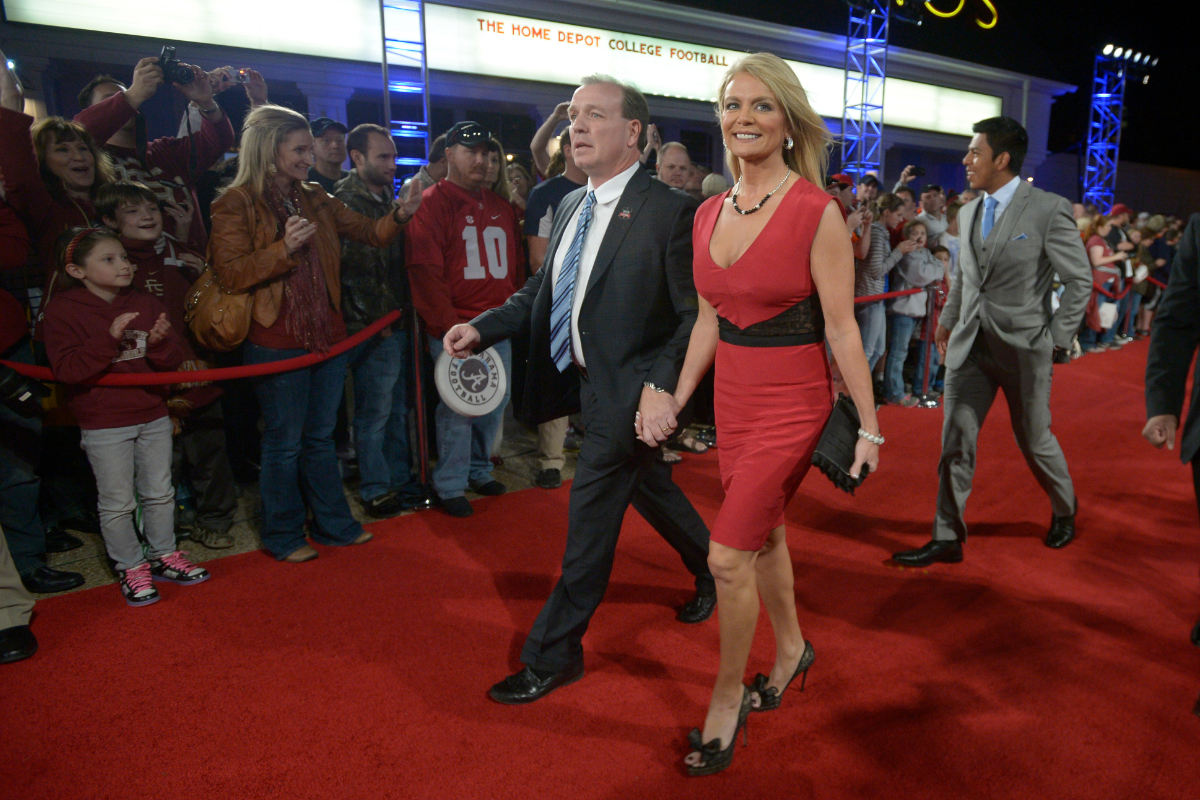 AP Photo/Phelan M. Ebenhack
Jimbo Fisher first earned a name for himself at Florida State University, where he won the BCS National Championship in 2013 and sent Jameis Winston to the NFL as FSU's football coach. Despite leaving Tallahassee in 2017, the college football coach is still one of the most prominent names in the sport.
Fisher's life has been under a microscope since his FSU days, and Texas A&M Aggies fans should know all there is to know about their coach. Everyone in Aggieland should know where the nickname 'Jimbo' came from as well as the fact that his son, Trey, is a college quarterback himself.
Some Aggie football fans may also know a little more about his personal life. Like, for example, the wild and costly story of Fisher's divorce from ex-wife Candi Fisher, which involved cheating allegations with a former University of Florida football player. Not even LSU coach Ed Orgeron divorcing his wife can stack up to this tale.
Buckle up.
Jimbo Fisher's Ex-Wife Candi Fisher
Born Candace Leigh Coogler to Franklin Coogler and Suzanne Ballard in Auburn, Alabama, Candi Fisher attended Samford University in Birmingham, Alabama. There, the now 52-year-old met her future husband. Jimbo Fisher played quarterback at Samford, where he won the Division III National Player of the Year in 1987 under head coach Terry Bowden.
Jimbo and Candi got married in 1989 and have two children together, Ethan Fisher and Trey Fisher.
Trey played quarterback at a Tallahassee high school and signed to play for FCS program Tennessee-Martin in February 2020.
The youngest son, Ethan, was diagnosed with a rare, life-threatening bone marrow disorder called Fanconi Anemia, which can cause bone marrow failure and increases chances of cancer, in 2011 at just 6 years old. Candi oversaw the Kidz1stFund, a non-profit organization that the couple started to raise awareness and fund research for the disorder.
Jimbo and Candi were together every step of his coaching career. It wasn't until after FSU football coach Jimbo Fisher and the Seminoles won a national title in 2013 that things began heading downhill.
Jimbo's Costly Divorce
RELATED: Johnny Manziel's Net Worth Falls Short of "Johnny Football" Legacy
The two separated in 2015 after 22 years of marriage, according to the Tallahassee Democrat. They then divorced the same year.
Candi reportedly walked away with $3.4 million and $4,500 per month in child support. That may look like a hefty paycheck to us, but considering Fisher's ridiculously lucrative contract with Texas A&M, it really isn't all that much.
When Fisher accepted the job in College Station, the entire Fisher family — including Candi — headed out west to the Lone Star State.
"We don't want to separate the kids," Fisher told The Dallas Morning News. "We're parents. We're separated and we're divorced, but at the same time we're still mom and dad to these kids and we want them to have both of us in their lives."
Candi Fisher Cheating Allegations
Allegations of Candi Fisher's extramarital affairs began to swirl after the divorce. According to former Miami Herald reporter Jose Lambiet of GossipExtra.com, Candi was allegedly cheating on Jimbo with her personal trainer in Tallahassee. That led to people saying really nasty things to her on Twitter.
That personal trainer turned out to be former Florida Gators wide receiver Taylor Jacobs (who is 12 years younger than she is). His name was even mentioned in court records, according to Deadspin. Maybe it really does mean more in the SEC?
Lambiet also reported that Fisher had an affair with former Florida State tennis star Owen Long (who is 19 years younger), who will forever be known for this instead of his efforts on the tennis court.
Yeah, wild.
Jimbo's Wife Courtney Harrison Fisher
Aggie and Seminole fans discovered that Jimbo Fisher had moved on from Candi in 2017.
Texas A&M tweeted a picture of Fisher and his family, which included a woman named Courtney Harrison. She'd also been spotted kissing coach Fisher following Florida State's win over Michigan in the 2016 Orange Bowl, when she become trending topic on social media. Unfortunately, little is known about Courtney except that she looks much younger than her 55-year-old husband.
Hopefully, Jimbo Fisher's crew is now one big, happy family. Let's hope that's the case for the sake of TAMU fans hoping for less off-the-field distractions and more on-the-field winning.
Jimbo Fisher Marries New Wife Courtney
Jimbo and his girlfriend of at least four years, Courtney Harrison, officially tied the knot in August 2020. Fisher called it a "COVID wedding" that didn't have any attendees.
"[Courtney and I] got married here in [College Station]. It was a big ceremony…it was her and myself and the preacher. It was a COVID wedding but I'm very blessed to have Courtney," he told reporters in College Station.
Congrats to Jimbo!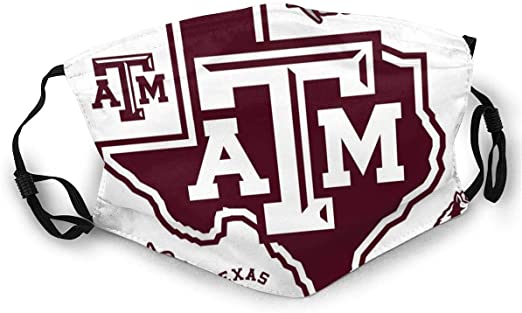 This post was originally published on April 2, 2020, but has been updated following news of Jimbo Fisher's new marriage.