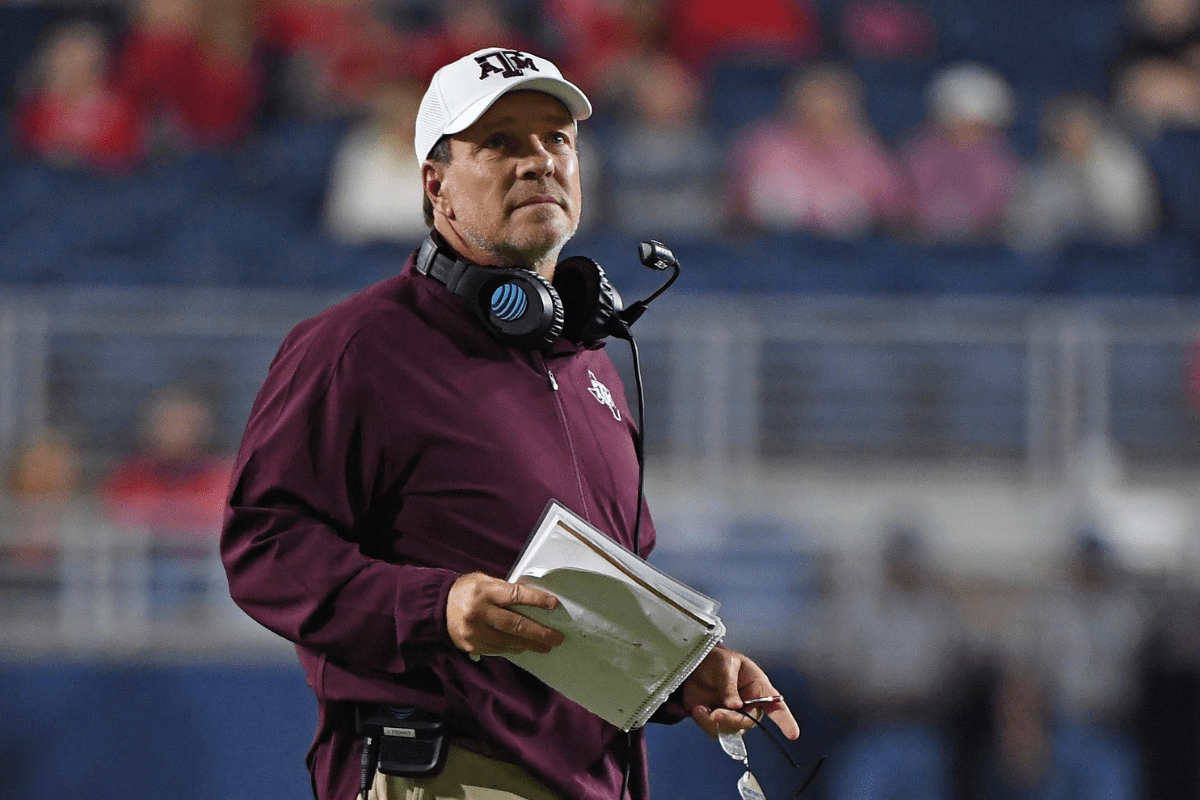 AP Photo/Thomas Graning
The Oklahoma Sooners have been one of the most successful college football programs over the last few decades. They may not win their playoff games, but they are always a threat in the Big 12.
You would think they'd be able to land the best player from the state of Oklahoma with regularity, right? Well, not this time.
Four-star safety Kendal Daniels, one of the nation's best in the 2021 recruiting class, won't be playing in Norman. Instead, the Texas A&M Aggies were able to swoop in and nab Daniels in August 2020.
Daniels attended Beggs High School and has been a standout player on the field for years.
Kendal Daniels Commits to Texas A&M
RELATED: Texas A&M's Five-Star Signee Ready to Take College Football By Storm
In addition to the Aggies and Sooners, several schools were interested in signing Daniels.
Alabama, Auburn, Baylor, Clemson, Florida State, Georgia, Kansas, LSU, Notre Dame, Oklahoma State, Oregon, TCU, Tulsa, and USC gave the safety a scholarship offer. Arkansas also expressed interest.
This is a recruiting victory for Aggies head coach Jimbo Fisher. The team looked great in 2020, and the program will get a necessary boost in the secondary.
Kendal Daniels Highlights 
Whether Daniels is defending passes or rushing in on a blitz, he is an impact player. His athleticism is off-the-charts for someone his age, and the Beggs defense ran through him.
In 2020, Daniels made 120 tackles and caught four interceptions, even returning one for a touchdown.
At 6-foot-4 and 190 pounds, Daniels could work as a cornerback, but the expectation is he turns that unique frame into a strength and works as A&M's "center fielder," helping out wherever he can.
The Texas A&M Aggies always have to go the extra mile to compete with Alabama in the SEC. Players like Kendal Daniels will help bridge the gap between the two teams.
Jimbo Fisher is building a program and has upward momentum on his side.