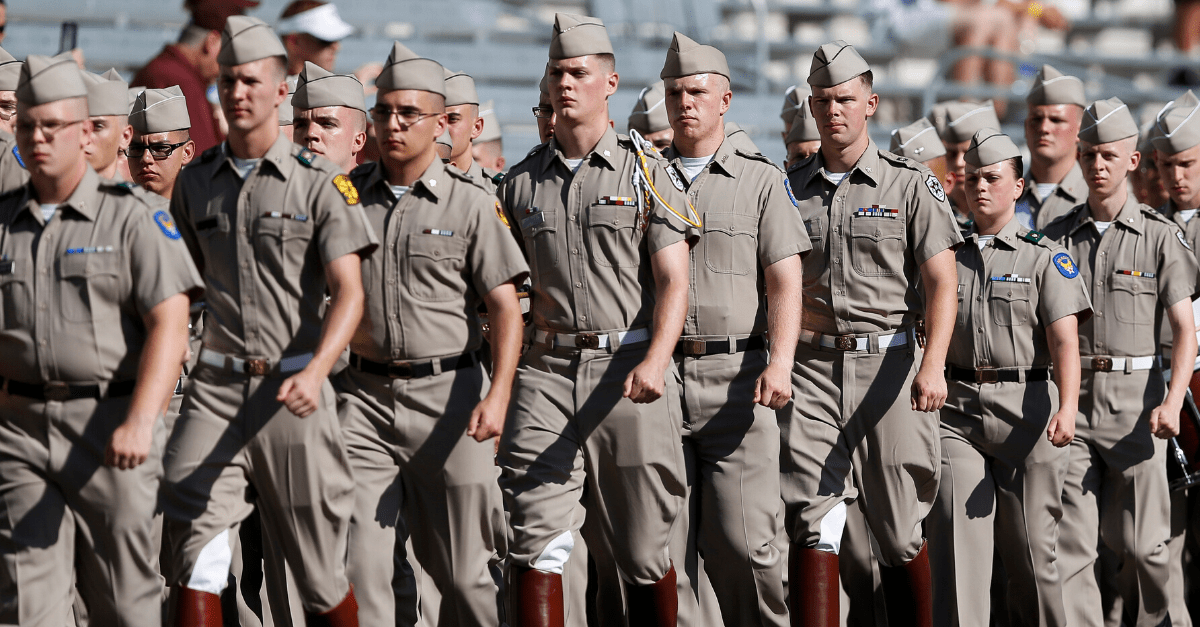 Aaron M. Sprecher via AP
Texas A&M University students have as much pride as any student body across the United States. Their time spent in Aggieland is special, and the memories created in College Station will last a lifetime. The sacred Elephant Walk tradition helps bring it all full circle, too.
Each year, at the end of the college football season at Kyle Field, the Aggie senior class and leaders of the 12th Man walk across campus to remember the good times. Thousands of students gather for the free event. Some wear maroon t-shirts. Others take pictures with live elephants. Many more simply take a grand tour of the place they love, including The Quad and Lawrence Sullivan Ross statue.
There is no right or wrong way to participate in the Elephant Walk, and it's one of the oldest traditions in TAMU history.
The Tradition of Elephant Walk
RELATED: "The Bonfire Game" Healed Texas A&M University 20 Years Ago
It all started back in 1922. Texas A&M started the football season with two losses. It was all doom and gloom. So the freshman class, led by a piccolo player and a brass horn playing a mournful funeral march, walked around Kyle Field together hoping to break the Aggies' curse, according to Texas A&M.
Three years later, the same class took one final walk around campus with each other one final time. They walked in a single-file line and each student had his hand on the shoulder of his friend right in front of him. As the story goes, they "looked like elephants, about to die," and it was the official birth of the tradition every Aggie knows today.
The Elephant Walk is scheduled for the last Aggie football game each season and is sponsored by the Class Councils.
Junior E-Walk
While the Elephant Walk is reserved for seniors, the Junior E-Walk also exists. According to Texas A&M, it was created because the junior class would try to sabotage the Aggie tradition back in the 1980s and 90s.
The first Junior E-Walk was in 1992 and symbolizes the junior class' rise to campus leadership.