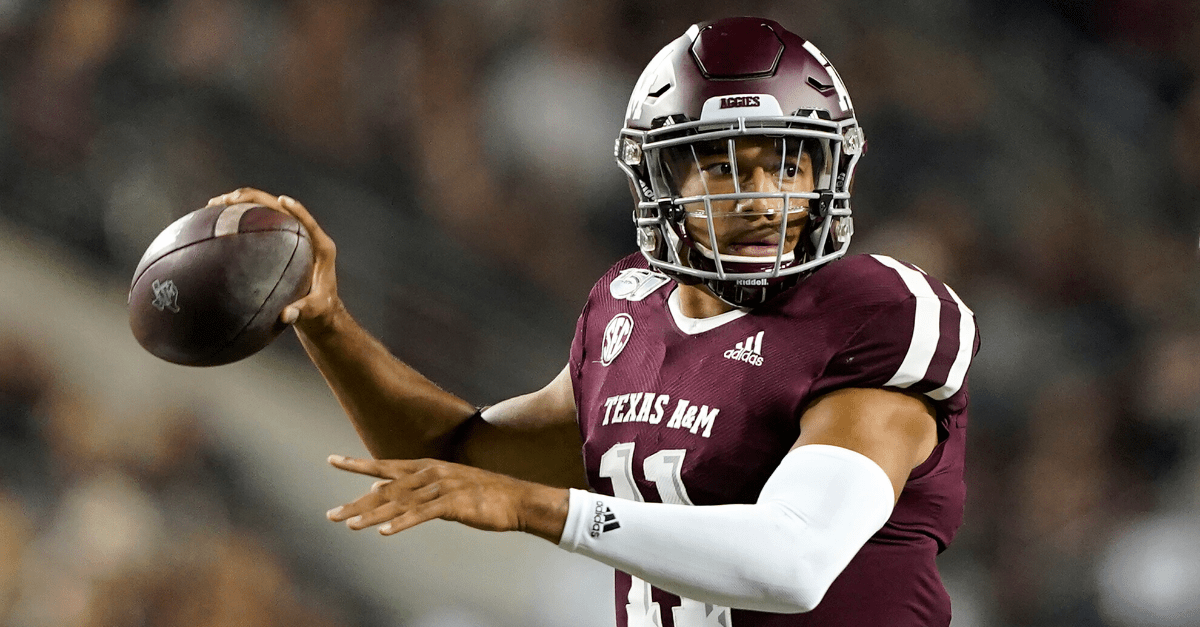 AP Photo/David J. Phillip
UPDATE (August 18, 2020): Despite the coronavirus pandemic and COVID-19 postponing college football in the Big Ten and Pac-12 conferences, the Southeastern Conference is pushing forward with 10 conference games for the 2020 campaign.
Jimbo Fisher's Aggies now open the season with Vanderbilt out of the SEC East until a massive SEC West showdown with Auburn closes out the regular season in December.
Updated Texas A&M Football Schedule 2020
Sept. 26: VANDERBILT COMMODORES (College Station, TX)

Oct. 3: at Alabama Crimson Tide (Tuscaloosa, AL)

Oct. 10: FLORIDA GATORS (College Station, TX)

Oct. 17: at Mississippi State Bulldogs (Starkville, MS)

Oct. 24: BYE

Oct. 31: ARKANSAS RAZORBACKS (College Station, TX)

Nov. 7: at South Carolina Gamecocks (Columbia, SC)

Nov. 14: at Tennessee Volunteers (Knoxville, TN)

Nov. 21: OLE MISS REBELS (College Station, TX)

Nov. 28: LSU TIGERS (College Station, TX)

Dec. 5: at Auburn Tigers (Auburn, AL)
The winners of the SEC West and East divisions will meet in the SEC Championship Game tentatively scheduled for December 19, 2020.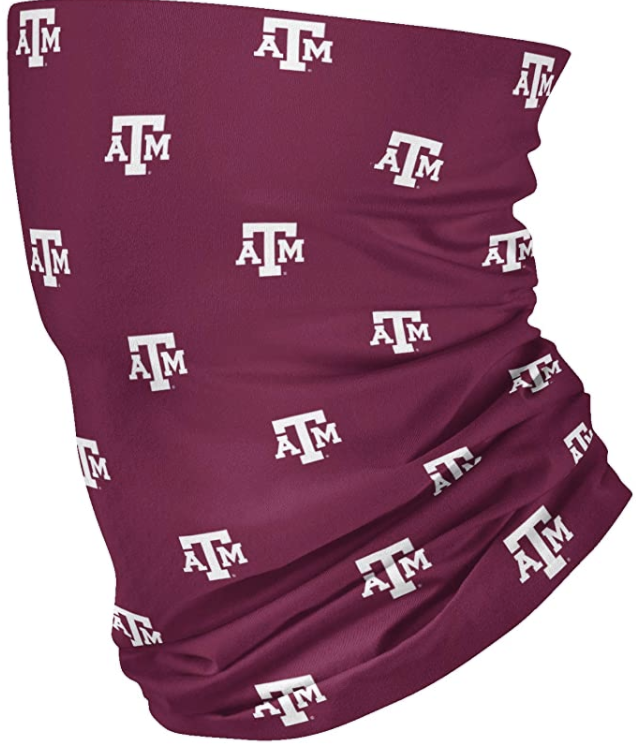 ---
The following article was originally published May 27, 2020 before schedule changes took effect
The Texas A&M Aggies are close to contending. Jimbo Fisher's team finishing 2019 with an 8-5 record doesn't help that argument, but consider the losses they took; Three were road games at Clemson, Georgia and LSU, plus two home games were against Auburn and Alabama. All five teams were ranked in the top-10 at the time, with three matchups against the No. 1 team in college football.
The fourth- and sixth-ranked recruiting classes the last two years solidify the 2020 roster. Senior quarterback Kellen Mond brings 34 starts and almost 9,000 yards of total offense to the table entering his final season. All told, the Aggies return their leading passer, rusher, receiver and eight of their top ten tacklers from last year.
The time is now for Texas A&M to take that next step in the SEC West.
According to ESPN's Football Power Index, the Aggies are projected to go 9-3 with their current schedule, pending any conflicts or changes that arise from the coronavirus pandemic. A&M is favored in every game except for road tilts against the Auburn Tigers (29.5 percent chance to win) and Alabama Crimson Tide (13.5 percent), as well as a 37.5 percent confidence in knocking off the LSU Tigers, the defending College Football Playoff national champion.
More importantly, the final two games on Texas A&M's schedule will make-or-break the Southeastern Conference's streak of dominating the College Football Playoff.
RELATED: Kyle Field's $450 Million Upgrade in Mesmerizing 1-Minute Video
On November 21, Texas A&M travels to Alabama where Nick Saban's Crimson Tide will be deep into their revenge tour. If the Aggies survive to this point, there is a serious possibility we'd have an undefeated SEC matchup in late November. Holy shit.
The very next week, Ed Orgeron's LSU Tigers visit Aggieland. Depending on where these teams are positioned, one will be contending for an SEC West division title, while the other hopes to spoil a potential playoff berth.
No matter how those final regular season games shake out, the closing stretch in the College Football Playoff chase will run through College Station, Texas.
Texas A&M Football Schedule 2020
Sept. 5: ABILENE CHRISTIAN

Sept. 12: NORTH TEXAS

Sept. 19: COLORADO

Sept. 26: Arkansas* (Southwest Classic at AT&T Stadium in Arlington, TX)

Oct. 3: at Mississippi State* (Starkville, MS)

Oct. 10: FRESNO STATE

Oct. 17: at Auburn* (Auburn, AL)

Oct. 24: at South Carolina* (Columbia, SC)

Nov. 7: OLE MISS*

Nov. 14: VANDERBILT*

Nov. 21: at Alabama* (Tuscaloosa, AL)

Nov. 28: LSU*

* — denotes SEC game
ALL CAPS — denotes home game at Kyle Field